Republican Lawmakers Break With Trump After President Claims Saudis' Explanation of Khashoggi Death 'Credible'
Republican Senators have dismissed Saudi Arabia's explanation for the death of journalist Jamal Khashoggi, breaking with President Trump who described the Saudi account as "credible."
On Friday, Saudi state television carried a government announcement that the death of Washington Post columnist Khashoggi occurred as the result of a "fist fight" in the Saudi consulate in Istanbul and that 18 people had been arrested on suspicion of involvement with the death.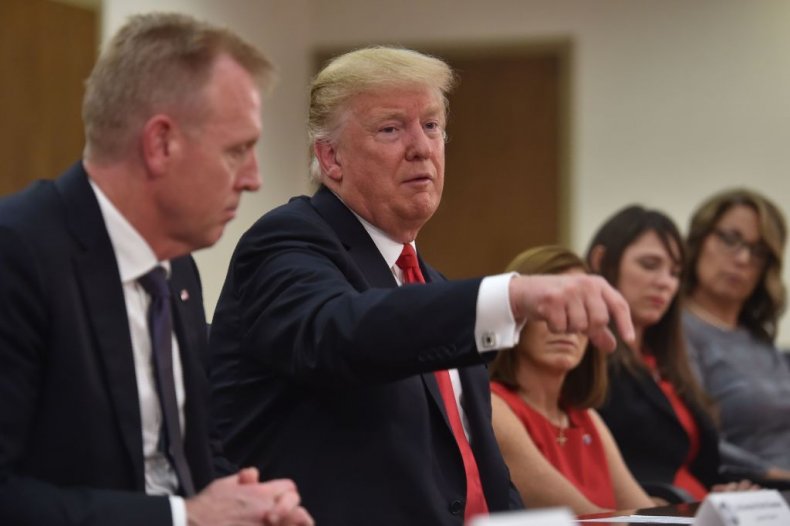 Republican Senator Lindsey Graham of South Carolina was among several U.S. lawmakers unconvinced by the explanation, pointing out the radical shift in Saudi Arabia's account after its initial denial of involvement in the disappearance of Khashoggi.
"To say that I am skeptical of the new Saudi narrative about Mr. Khashoggi is an understatement," tweeted Graham.
"First we were told Mr. Khashoggi supposedly left the consulate and there was blanket denial of any Saudi involvement. Now, a fight breaks out and he's killed in the consulate, all without knowledge of Crown Prince. It's hard to find this latest 'explanation' as credible."
Tennessee Republican Senator Bob Corker—chair of the Senate's influential Foreign Relations Committee—also expressed scepticism about the Saudi account of the death, and called for an independent U.S. investigation.
"The story the Saudis have told about Jamal Khashoggi's disappearance continues to change with each passing day, so we should not assume their latest story holds water," he tweeted.
"They can undergo their own investigation, but the U.S. administration must make its own independent, credible determination of responsibility for Khashoggi's murder under the Global Magnitsky investigation as required by law," tweeted Corker, referencing the 2012 congressional act passed after the death of Russian lawyer Sergei Magnitsky, under which the U.S. sanctioned Russian officials it held accountable.
Saudi Arabia originally claimed that Khashoggi left their consulate in Istanbul alive after visiting on October 2, and denied knowledge of his whereabouts. The kingdom said Friday that it had arrived at its latest explanation after conducting an investigation into the incident.
At a defense roundtable in Arizona Friday, Trump replied "I do, I do," when asked by reporters if he found the Saudi account credible.
"It's early, we haven't finished our review or investigation, but ... I think it's a very important first step."
"I would prefer, if there is going to be some form of sanction or what we may determine to do, if anything ... that we don't use as retribution canceling $110bn worth of work, which means 600,000 jobs," said Trump, referring to a major arms deal with the kingdom.
He said that Congress would be involved in determining the response.
"I'm going to have very much Congress involved in determining what to do," Trump told reporters.
"I will very much listen to what Congress has to say. They feel very strongly about it also. So I'll be doing this with Congress," he said.
The president has vacillated in his response to the killing, threatening to sanction the kingdom but also quick to accept Saudi claims of innocence.
Democrat lawmakers also criticised the president for his response to the latest Saudi explanation.
"The claim that Khashoggi was killed while brawling with 15 men dispatched from Saudi Arabia is not at all credible. If he was fighting with those sent to capture or kill him, it was for his life," tweeted Democratic California Representative Adam Schiff, the ranking member of the House intelligence committee.
"The Kingdom must be held to account. If Administration doesn't lead, Congress must," Schiff said.
Democratic Senator Tim Kaine of Virginia in a tweet described the Saudi explanation as "insulting."
"The Saudi 'explanation' for murdering journalist and Virginia resident Jamal Khashoggi in a consulate—a fistfight gone wrong—is insulting. Since the TrumpAdministration won't stand up against atrocity, Congress must," tweeted Hillary Clinton's former vice presidential running mate.