Republicans' Chances of Beating Gavin Newsom, According to Polls
California Republicans are taking their chances at unseating Governor Gavin Newsom again this week after last year's failed recall effort.
But the latest poll from Berkeley's Institute of Governmental Studies shows that even if the GOP candidate in the gubernatorial race advances to the general election, Newsom is likely to be re-elected.
The survey released Friday found that Newsom has the support of 50 percent of likely voters, while his nearest competitor, Republican state Senator Brian Dahle, only has 10 percent.
Even with 26 candidates on the ballot, none of Newsom's challengers have been able to break through against the incumbent governor.
The real question appears to be whether author Michael Shellenberger, a no-party-preference candidate, will drum up enough votes to surpass Dahle. Under California's primary rules, the top two candidate advance to November's general regardless of party affiliation.
The poll suggests that Newsom's opponent in the fall will likely be decided by the 16 percent of voters who remain undecided in the final days leading up to the election.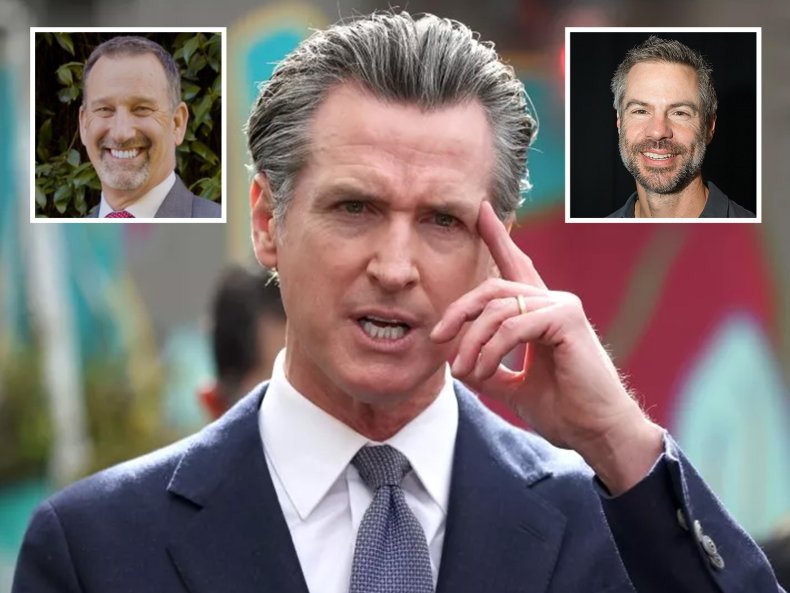 Newsom has strong support among both California Democrats, who overwhelming plan to vote for his re-election, and among no-party-preference voters, of which 46 percent have expressed support for him.
Dahle, who has been endorsed by the state GOP, has the backing of 26 percent of Republican voters, while another 24 percent of Republican voters remain undecided. He is also backed by 8 percent of no-party-preference voters and one percent of Democratic voters.
There are four other Republican candidates who have some support in the gubernatorial race: attorney Shawn Collins, entrepreneur Anthony Triminio, businesswoman Jenny Rae Le Roux and businessman Major Williams. Collins and Trimino each have 3 percent of the votes, while Le Roux and Williams each have 2 percent of the vote.
The poll found that among undecided voters, 9 percent are Democrats, 16 percent are Republicans and 18 percent are independents.
Last fall, some California voters attempted to remove Newsom from the office he's held since January 2019 over the governor's handling on the COVID pandemic.
The effort, the 55th attempt to recall a governor in the state, failed after nearly 62 percent of the 12.8 million votes were in favor or retaining Newsom.
There has only been one successful recall campaign, which occurred in 2003 when voters removed then-Governor Gray Davis from office and replaced him with Arnold Schwarzenegger.
"I'm humbled and grateful to the millions and millions of Californians that exercise their fundamental right to vote and express themselves so overwhelmingly by rejecting the division, by rejecting the cynicism, by rejecting so much of the negativity that's defined our politics in this country over the course of so many years," Newsom said in his victory speech.
Newsom's easy win last year has also prompted speculations that the governor could do well as a presidential hopeful in 2024.