Republicans 'Cheated the People of North Carolina' to Overturn Budget Veto While Governor Attended 9/11 Event
Democratic Governor Roy Cooper said state House Republicans "cheated the people of North Carolina" by holding a surprise vote and overriding his veto on the budget while he was attending a 9/11 memorial event on Wednesday.
"Today, Republicans waged an assault on our democracy," Cooper said at an impromptu press conference he held after the vote. "They cheated the people of North Carolina."
House Republicans apparently told Democrats that no votes would be held, but ended up overriding Cooper's budget veto 55-9, with just 64 of the 120 members in the house present. Cooper said that Republicans for two months refused to negotiate with him or offer a compromise on the budget.
"Democrats were told there would be no votes this morning," Cooper said. "That was a bald-faced lie."
Cooper added that such behavior from Republicans was unprecedented. "I have never seen anything like this in my 30-plus years in state government," the governor said, "This is a true assault on our democracy. There is no question about it."
In a press conference shortly after Cooper's remarks, Republican House Speaker Tim Moore offered a different story, saying that he had gotten across that he was looking for a chance to override the veto and disagreed with Cooper's criticism.
"It was properly noticed," Moore said. "It's a great day for North Carolina."
The speaker added about Democrats: "All they had to do was show up for work." Before the vote, Democratic Representative Deb Butler screamed in protest of Moore.
"This is a tragedy. This is a travesty of the process, and you know it," Butler yelled. "Mr. Speaker, how dare you, Mr. Speaker!"
Cooper said he did not know if other Democrats were attending 9/11 memorial events. The veto of the controversial budget still stands in the Senate, according to state Senator Jeff Jackson, who tweeted, "Plainly unethical behavior by Republicans today."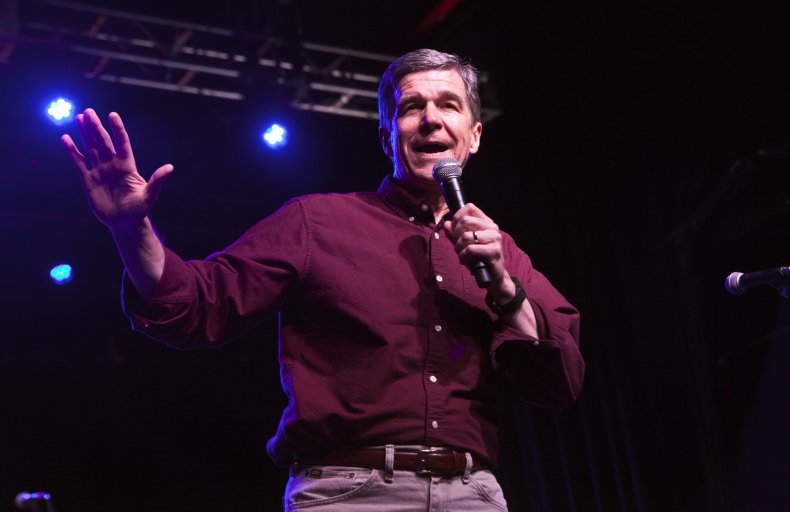 Democrat and Republican lawmakers have clashed on the budget over Medicaid expansion. Cooper wants North Carolina to expand federal health insurance programs to working poor people as have 37 other states and Washington, D.C. The governor also wants bigger raises for teachers. Republicans are opposed to both.
The veto comes a day after Republicans emerged victorious in two separate congressional elections, including the 9th Congressional District won by Dan Bishop who was heavily supported by President Donald Trump. With their two wins Tuesday night, Republicans in the U.S. House of Representatives cut the Democrats' majority to 235-199.