Republicans Who Think College Has Negative Effect on U.S. Nearly Doubles Since 2012
Opinions on whether college had a positive effect on the United States differed greatly depending on the political affiliation of a person.
A recent poll conducted by Pew Research found that Republicans were overwhelmingly more likely than Democrats to consider college to have a negative effect on the United States. The survey didn't ask participants to elaborate on what drove them to respond the way they did. However, a 2018 poll found professors espousing their political and social views in the classroom to be the top reason Republicans thought higher education was headed in the wrong direction.
In March, President Donald Trump hosted several students who felt their school's censored them at the White House and later signed an executive order aimed at free speech on college campuses. Agencies were ordered to ensure colleges and universities were places of free thought and debate.
Pew Research conducted its poll between July 10 and 15, the fourth year it surveyed Americans on the question of whether college was a positive or negative for America.
In 2019, 59 percent of Republicans responded that college negatively affected the U.S., a one percent increase from 2017. Only 18 percent of Democrat respondents agreed, representing a one percent decrease from 2017.
Negative views on how colleges are affecting the U.S. as a whole have been on a steady increase among Republicans and had a sharp jump in 2017, demonstrated by Pew Research as:
2012: 35 percent
2015: 37 percent
2017: 58 percent
2019: 59 percent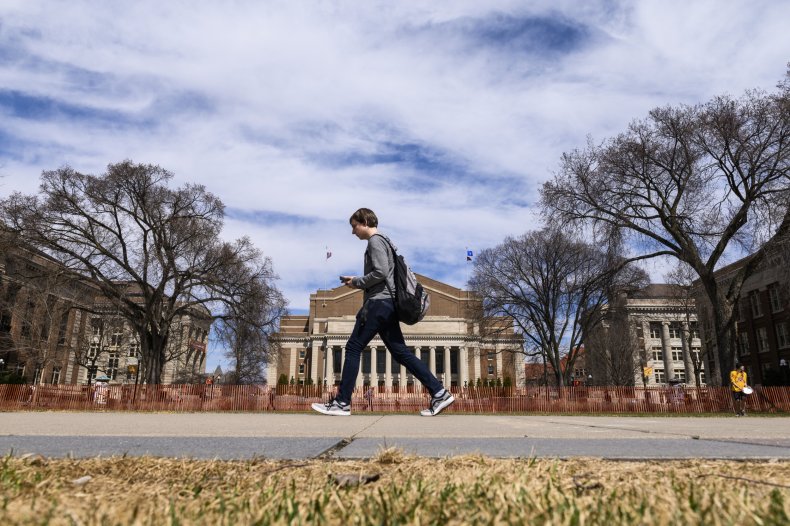 Only 33 percent of Republicans considered college to have a positive effect, less than half of the 67 percent of Democrats that thought the same. Regardless of political affiliation, the 2019 poll showed a decrease in those who thought college had a positive effect on the U.S.
Democrats dropped from 72 percent in 2017 and Republicans dropped from 36 percent, representing an overall decrease of five percent.
Just as there was a big change in Republicans who saw college as having a negative effect on the U.S., between 2015 and 2017, those who considered college to have a positive effect dropped significantly. In 2015, 54 percent of Republicans polled agreed it had a positive effect, but in 2017 only 36 percent responded the same way.
When it came to professors bringing their own opinions into the classroom and there being too much concern about protecting students from offensive views, Republicans and Democrats saw things differently. However, Pew Research's 2018 poll found the two sides of the aisle agreed that high tuition costs and students not getting necessary workplace skills were contributing to why higher education was headed in the wrong direction.