Comey, Clinton and Lynch Should Face Criminal Investigations, Republican Lawmakers Write to Sessions, FBI
A group of Republican lawmakers made a direct request Wednesday for the FBI and Attorney General Jeff Sessions to open criminal investigations into former FBI Director James Comey, former Secretary of State Hillary Clinton, and others for bias against Donald Trump or favoritism toward Clinton.
The letter came after Comey began a promotional tour for his new book, A Higher Loyalty. In it, Comey said he asked to speak directly with President Barack Obama at the end of his tenure to "take the opportunity to thank you and tell you how much I'm going to miss you." He added, "I dread the next four years, but in some ways, I feel more pressure to stay now."
The 11 congressmen and women who signed the memo to Sessions, FBI Director Christopher Wray and the U.S. attorney for the District of Utah, John Huber, asked for criminal investigations to be opened on Comey, Clinton, former Attorney General Loretta Lynch and former acting Director of the FBI Andrew McCabe, as well as FBI agent Peter Strzok and FBI lawyer Lisa Page.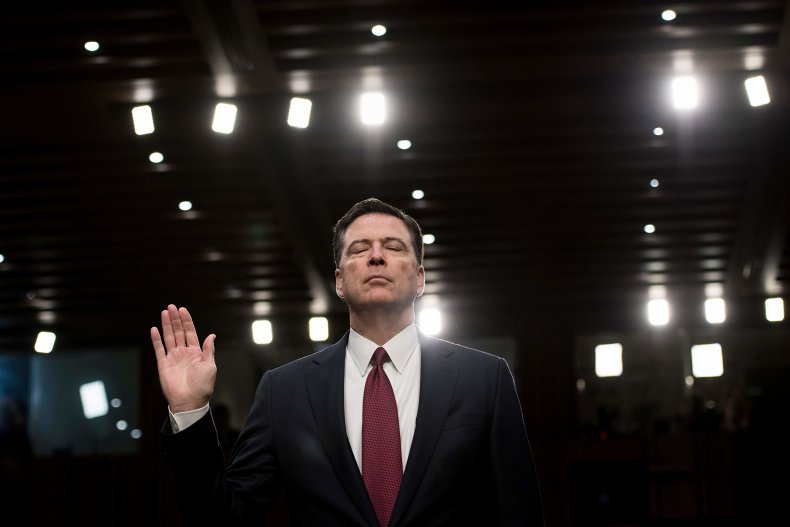 "We are especially mindful of the dissimilar degrees of zealousness that has marked the investigations into former Secretary of State Hillary Clinton and the presidential campaign of Donald Trump, respectively," the letter read. "Because we believe that those in positions of high authority should be treated the same as every other American, we want to be sure that the potential violations of law outlined below are vetted appropriately."
Clinton has been the subject of multiple congressional and FBI probes, but the letter claimed that she should face investigation because a lawyer who worked for her campaign partially financed the Christopher Steele dossier.
Clinton spokesperson Nick Merrill called the letter "pathetic" in a statement. "House Republicans have seen the numbers and are running scared as we head into midterm season. They should focus on working for the people they are asking to re-elect them, not do Trump's bidding," he said.
The letter was signed by Representatives Ron DeSantis, Andy Biggs, Dave Brat, Jeff Duncan, Matt Gaetz, Paul Gosar, Andy Harris, Jody Hice, Todd Rokita, Claudia Tenney and Ted Yoho.