Republicans in Congress Promise Obamacare Repeal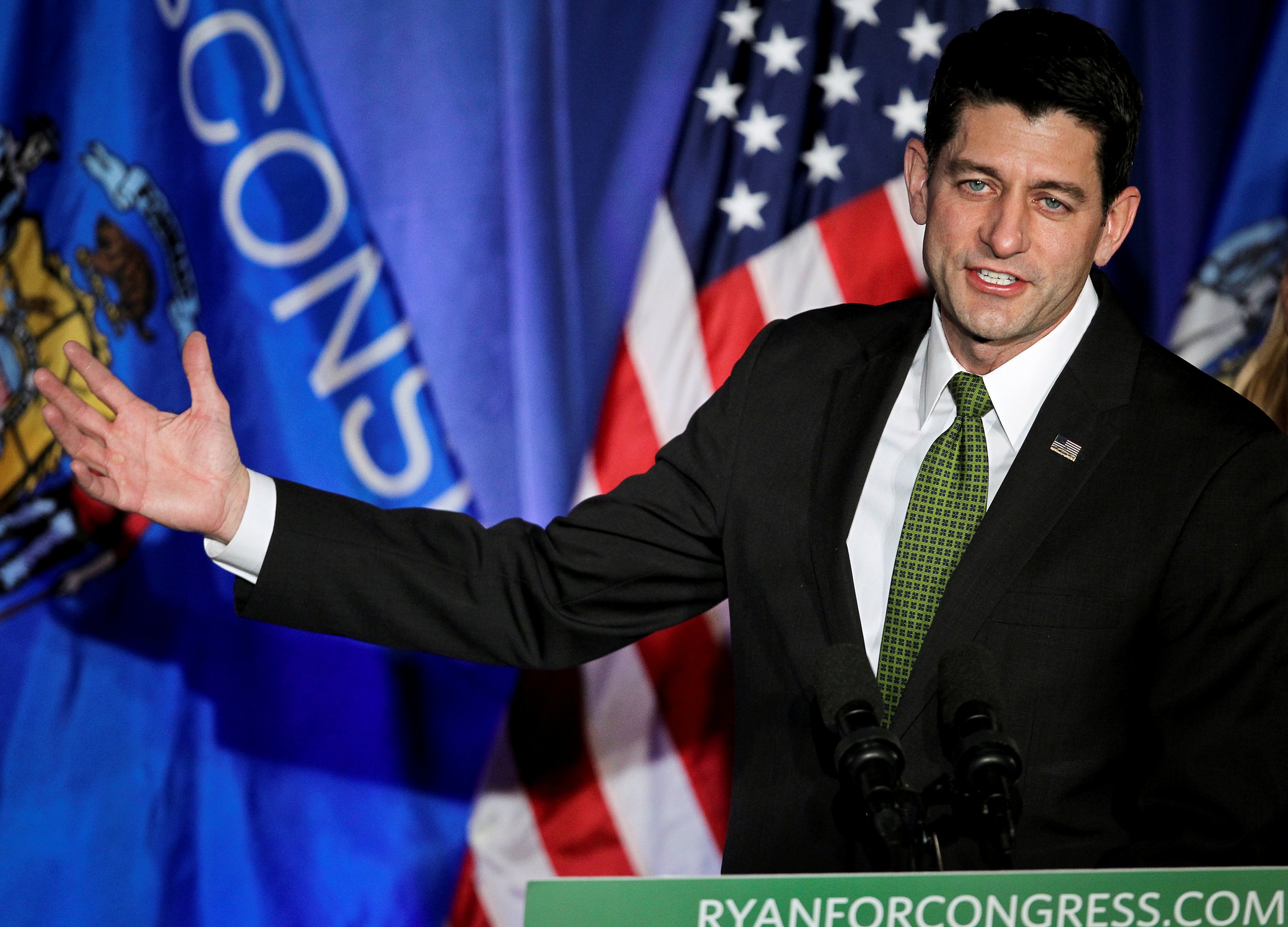 Republican leaders in Congress have a long list of agenda items they want to pursue after Donald Trump becomes president, and repealing Obamacare is one of the most important.
"It's a pretty high item on our agenda," Senate Majority Leader Mitch McConnell told reporters at a press conference in the Capitol Wednesday afternoon. "And I would be shocked if we didn't move forward, keeping our commitment to the American people."
"It is the single worst piece of legislation among many bad pieces of legislation passed in the first two years of the Obama presidency," added McConnell, who will maintain his post at the helm of the Senate thanks to Republicans' victories in competitive Senate races across the country, which maintained the party's grip on Congress.
Earlier in the day, House Speaker Paul Ryan likewise reiterated House Republicans' commitment to repealing the 2010 law. "This Congress, this House majority, this Senate majority has already demonstrated, has already proven we're able to pass that legislation and put it on the president's desk," Ryan noted during a press conference in Wisconsin. That legislation targeting Obamacare was vetoed by President Obama, who considers the law a signature measure from his time in office. But Donald Trump promised repeatedly over the course of his upstart presidential campaign to get rid of the law, and his victory Tuesday night, along with Republicans' success in congressional races, make that increasingly likely come 2017.
Formally known as the Affordable Care Act, the Democrat-backed legislation has expanded health care coverage to 20 million more people, but the individual insurance marketplaces it has created have struggled and health care premiums have been rising, bolstering the GOP's claims the law should be killed. "This healthcare law...is not a popular law, this healthcare law is collapsing under its own weight," Ryan insisted. Republicans, however, have offered only vague ideas for a replacement, including tax credits and expanding health savings accounts. And they could face an outcry from the people who are now receiving private health care or expanded Medicaid benefits thanks to the law.
Repealing Obamacare is just the tip of the iceberg for congressional Republicans, who were openly giddy Wednesday at the political opportunities that just opened up before them. Both McConnell and Ryan made clear they hope Trump and fellow Republicans will now aim to systematically undo much of what Obama administration accomplished, policy-wise, over the past eight years.
"One of the things I hope the new president...will do is take a look at all the unilateral action the president took, both through executive orders and regulatory overreach of one kind or another...and see how much he can undo," McConnell said. That could include targeting Obama's regulations on power plants and other drivers of climate change; pulling out of the international pacts like the Trans-Pacific Partnership and the Iran nuclear deal; and overturning decision not to enforce immigration laws for certain classes of undocumented immigrants. "We've got to get this economy going again," McConnell said, "and much of that can be done by the president alone because much of the problem has been created by this president alone. So we'll be working with [Trump] to make suggestions about what kind of unilateral actions he can take."
The Supreme Court is another arena where Trump could have an immediate impact in a way that would boost Republicans' policy agenda, McConnell noted. "I've got a few suggestions I'd like to make" for potential Supreme Court nominees, and "I think he's open to our suggestions."
Both McConnell and Ryan had strained relationships with Trump over the course of the 2016 presidential campaign, with Ryan openly criticizing him at points, while McConnell largely stayed away from the contest. Both, however, were gleeful Wednesday about the real estate mogul's victory, and insisted they can all work together to reshape the country.
"I think we are going to hit the ground running. We're already talking about getting our transtions running. We're very excited," Ryan told reporters, adding that he'd spoken to the president-elect twice in the past 18 hours, and also to Vice President-elect Mike Pence, who once served with Ryan in Congress. But Ryan did not directly answer whether Trump plans to endorse his re-election as speaker. "I'm very excited about our ability to work together," he said in response, a sign the Wisconsin Republican may have some work to do to shore up his standing in a new Trump order. It was only weeks ago, after all, that Trump was on Twitter mocking Ryan as a "weak" leader, and Ryan was avoiding campaigning for Trump over his controversial comments about women.
Ryan sought to erase any notion of a rift on Wednesday, bear-hugging Trump and his astonishing presidential victory. "I think what Donald Trump just pulled off is an enormous political feat," Ryan said, celebrating, in particular, Trump's win in Wisconsin, a state that hadn't voted for the Republican presidential nominee since 1984. "It's enormous feat in that he heard those voices out there that other people weren't hearing. And he just earned a mandate."
McConnell also tried to downplay any talk of divisions Wednesday, although he would not directly say he supported Trump's proposal to build a wall on the border with Mexico and reiterated his support for NATO, the defense pact with Europe that Trump repeatedly questioned on the campaign trail. "If you attack any member of NATO you have us to deal with," McConnell said. "I want the Russians to understand that fully." Trump, on the other hand, has promised a warmer relationship with Russia and its authoritarian leader, Vladimir Putin.
McConnell was also more cautious than Ryan in embracing the notion of an unfettered Republican mandate. "I think it's always a mistake to misread your mandate," he warned. "I don't think we should act as if we are going to be in the majority forever. We have a temporary lease on power and I think we need to use it responsibly."
"I think what the American people are looking for are results," McConnell continued. "And to get results in the Senate...requires some Democratic participation and cooperation."
That's unlikely to be what Trump or Republicans' most hard-line supporters want to hear in the wake of their euphoria over Tuesday night's results, but it acknowledges one important reality: The Democratic opposition in Congress will still have a pretty significant ability to blockade new policy proposals it doesn't like, particularly in the Senate. And the pushback to some Republican propsals—from Democrats, from advocacy groups, from the business community—is likely to be fierce almost from the start.