Republicans Are the Party of Corruption, Not of Draining the Swamp, Voters in Key Midterm Districts Say
Voters across the country said they thought President Donald Trump's campaign pledge to "drain the swamp" in Washington, D.C., was at odds with his administration's scandals, a new poll has found.
Fifty-four percent of voters in 48 Republican-held congressional districts that could prove key in the 2018 midterms labeled Republicans as "more corrupt" than Democrats, while 46 percent of voters called Democrats "more corrupt," a new online poll from the Center for American Progress found. Fifty-six percent of voters also said that Republicans in Congress had not been exercising enough oversight over the Trump administration.
Jesse Lee, a spokesperson for the Center for American Progress, a progressive policy group, told Politico that the poll results showed that the administration's repeated scandals had taken a toll on voters. "The fact that you have these recurring Cabinet scandals, the fact that it keeps happening over and over again, it registers," he said.
"People understand it's been taken to a new level. There's no check on it anymore. Trump isn't pushing back on Congress to keep it under control. Congress isn't pushing back on Trump," said Lee.
Aside from the Cabinet scandals, which forced the resignations of Scott Pruitt, administrator of the Environmental Protection Agency, and Tom Price, secretary of Health and Human Services, there's the ongoing Department of Justice investigation into Russia's efforts to influence the 2016 presidential election and the question of whether the Russian government colluded with the Trump campaign to get Trump elected.
The president has dismissed investigations into Russian interference and, in a joint press conference with Russian Vladimir Putin this week, appeared to dismiss U.S. intelligence findings and promoted Putin's denial of involvement. In the wake of roiling bipartisan criticism, Trump later said his message had been misinterpreted because he had misspoken.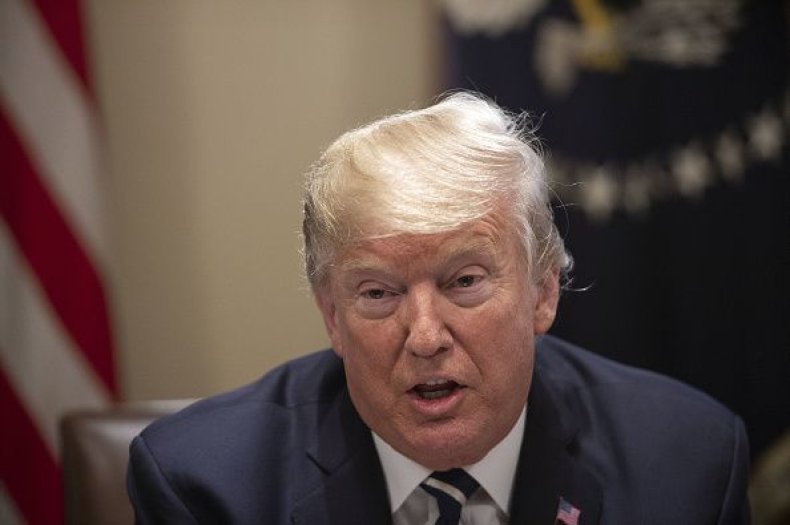 As they head into the congressional midterm elections in November, Democrats have touted a "blue wave" of support in reaction to Trump's policies and approach to his office, even as the president continues to speak of a "red wave."
"Great night for Republicans!," Trump tweeted in June after Republican John Cox won his primary for California governor. "Congratulations to John Cox on a really big number in California. He can win. Even Fake News CNN said the Trump impact was really big, much bigger than they ever thought possible. So much for the big Blue Wave, it may be a big Red Wave! Working hard!"
Later in June, Trump tweeted, "Dems are just playing games, have no intention of doing anything to solves this decade old problem. We can pass great legislation after the Red Wave!"
The Center for American Progress Poll was conducted between July 2 and July 5, with a sample of 1,200 registered voters.