Republicans Defend House Benghazi Panel; Democrats Seek Review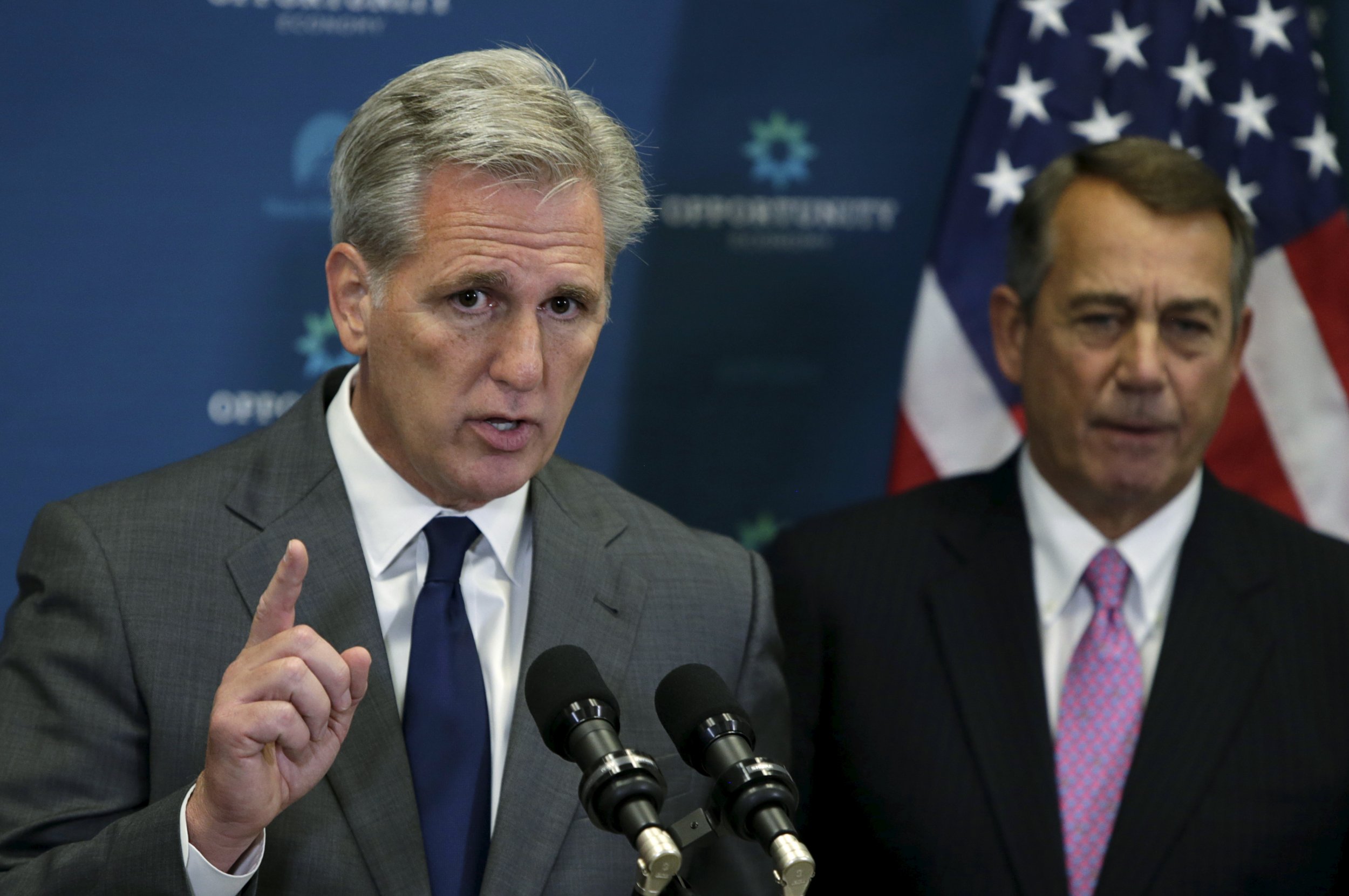 WASHINGTON (Reuters) - U.S. House Republicans on Wednesday sought to defend the special committee investigating the attack in Benghazi, Libya, as Democrats planned to seek an internal review over potential ethics violations.
The political wrangling follows remarks by U.S. House Republican Leader Kevin McCarthy last week saying the taxpayer-funded investigation had hurt Democrat Hillary Clinton as she seeks her party's presidential nomination.
McCarthy later said he did not mean to suggest the committee's purpose was to harm the former secretary of state's political prospects and on Wednesday told reporters he misspoke in the Sept. 29 interview on Fox News.
"Let's be very clear. Benghazi is not political," McCarthy said at a news briefing after a closed-door meeting of House Republicans. "It was created for one purpose and one purpose only: to find the truth on behalf of the families of the four dead Americans."
Democratic U.S. Representative Alan Grayson of Florida said he plans on Wednesday to file an ethics complaint against McCarthy and the committee's chairman, Trey Gowdy, claiming that federal funds for the Benghazi committee were being used for political purposes.
Clinton, the top U.S. diplomat at the time of the Benghazi attack in 2012, and fellow Democrats have seized on McCarthy's comments as proof of what they say has been a politically motivated investigation focused on the candidate rather than the incident, which killed U.S. ambassador Chris Stevens and three others.
Her campaign this week released a new ad featuring McCarthy's remarks in an attempt to rally her supporters ahead of her Oct. 22 testimony to the committee.
Gowdy defended the committee's work on Wednesday, noting that McCarthy has apologized.
"Kevin screwed up," Gowdy told MSNBC. "Our interest in her is because she was secretary of state at the time."
McCarthy's comments also could affect his bid to take over as House speaker later this month when John Boehner steps down from the job. McCarthy is seen as the leading candidate but House Oversight Committee Chairman Jason Chaffetz and Representative Daniel Webster also are running.
In remarks this week, Clinton stopped short of calling for the Benghazi committee to be disbanded but other Democrats, including House Minority Leader Nancy Pelosi, have said the panel may have violated ethics rules and should dissolve.