'Disservice to the American Taxpayers': Republicans Block Billions in Disaster Aid for Third Time in a Week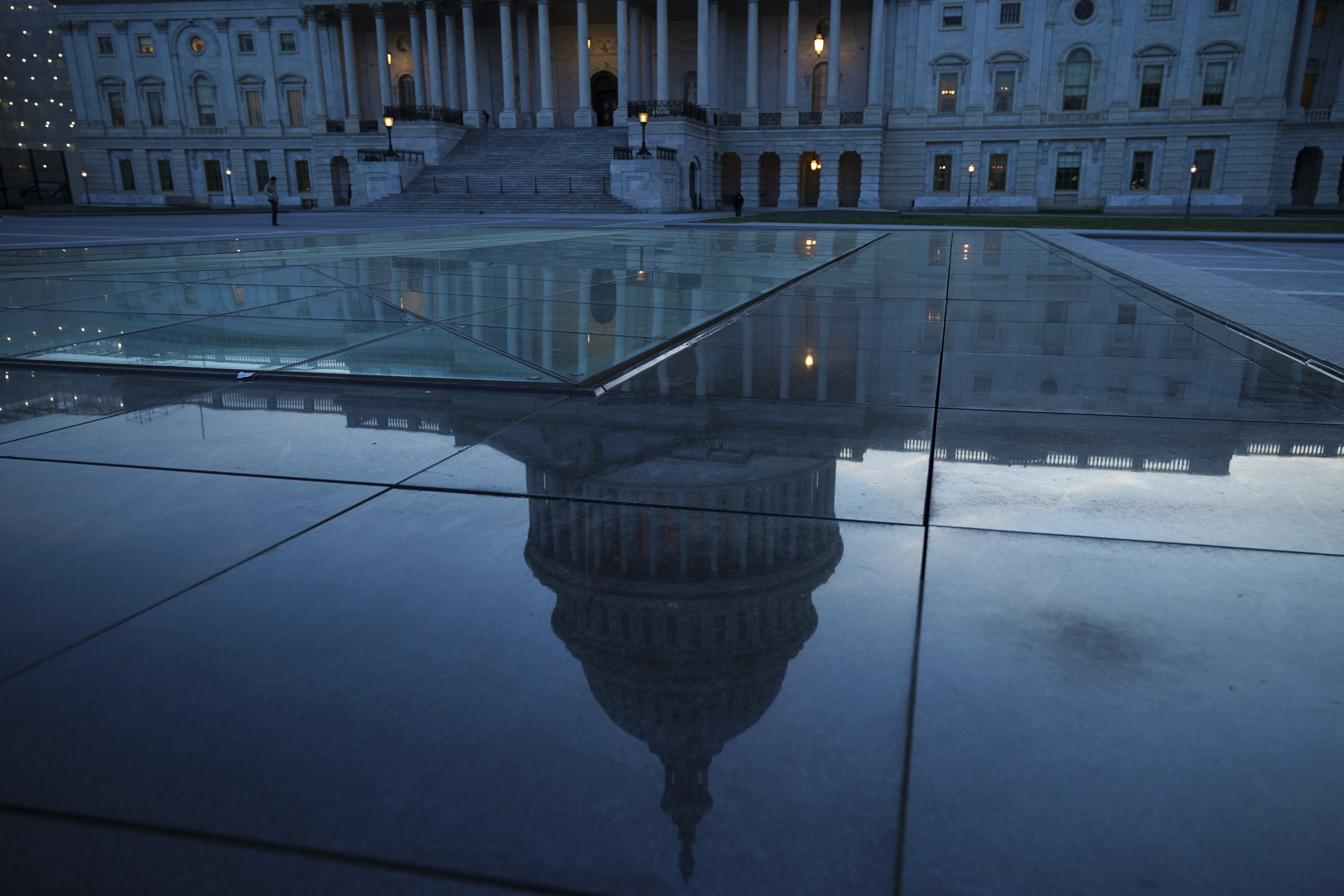 A House Republican blocked billions of dollars in disaster aid from being approved Thursday for residents across the country impacted by hurricanes, wildfires and flooding. The intervention marked the third time in a week that House Republicans have prevented a bipartisan measure from heading to the president's desk that was already passed by the GOP-controlled Senate and has received the blessing of Trump.
The move to call for a roll call vote by Representative John Rose, Republican from Tennessee, at a time when Congress is on Memorial Day recess prevented the $19.1 billion disaster relief bill from passing until after the House returns on Monday. The House was in a pro forma session with just a handful of lawmakers present, allowing Rose's single objection to a motion to pass the disaster relief by unanimous consent—or voice vote—was all that was needed to prevent the measure from passing.
"This was about process today," Rose told reporters after blocking the bill. "I think proceeding with this action that expands over $19, almost $20 billion of taxpayer money without debate and without votes of the 432 current members would be a disservice to the American taxpayers."
Rose's objection followed two previous successful efforts by Republicans to delay the vote. Representative Thomas Massie, Republican from Kentucky, blocked the bill on Tuesday over a similar objection to the absence of lawmakers. Prior to that, freshman Representative Chip Roy, Republican from Texas, blocked the same measure due to a lack of lawmakers and the lack of billions of dollars in funding previously requested by the White House for Trump's southern border wall.
Massie, who accompanied Rose on the House floor as he objected, told reporters Tuesday that he did not plan to return for Thursday's pro forma session and that there was not a coordinated effort among House Republicans to continue blocking the disaster relief bill.
Although not seeing "any real coordination," Rose revealed that he was in contact with Roy last week and again on Wednesday about appearing for the pro forma session in order to block the bill.
"I learned that someone else would be available on Friday of last week to address this issue," Rose said. "And then I also learned about Tuesday, and so I inquired with those members of Congress about their intentions today and learned that I thought it would be wise for me to be here."
Rose did not yet know how he would vote once the disaster relief bill ultimately comes to the House floor for a final vote next week, where it's expected to overwhelmingly pass—as it did in the Senate.
After the House had already adjourned for Congress' weeklong Memorial Day recess last week, the Senate struck a deal that pleased the White House and could pass both chambers of Congress, ending a months-long political impasse over how and how much federal money to dole out.
Representative Nita Lowey, Democrat from New York and chair of the Appropriations Committee, lambasted her House colleague for pulling what she denounced as a publicity stunt.
"It is beyond comprehension that anyone would think 15 minutes of fame is worth making disaster victims, like those in flood-battered Tennessee, wait even longer for the help they need," she said in a series of tweets.
House Speaker Nancy Pelosi said in a statement that Republicans "once again heartlessly sabotaged the passage of an urgently-needed, bipartisan bill."
House Republicans' ability to delay the much-needed relief to certain parts of the country frustrated at least one fellow Republican. Senator David Perdue of Georgia, whose state would receive some of the funding, called it "political games."
"It's pathetic that some members have chosen this moment to grandstand & get into the national headlines," Perdue said in a tweet after Massie blocked the bill on Tuesday. "It's time to quit the political games & get this disaster relief across the finish line."