Republicans Divided Over Trump's Tweet That he Is Under Investigation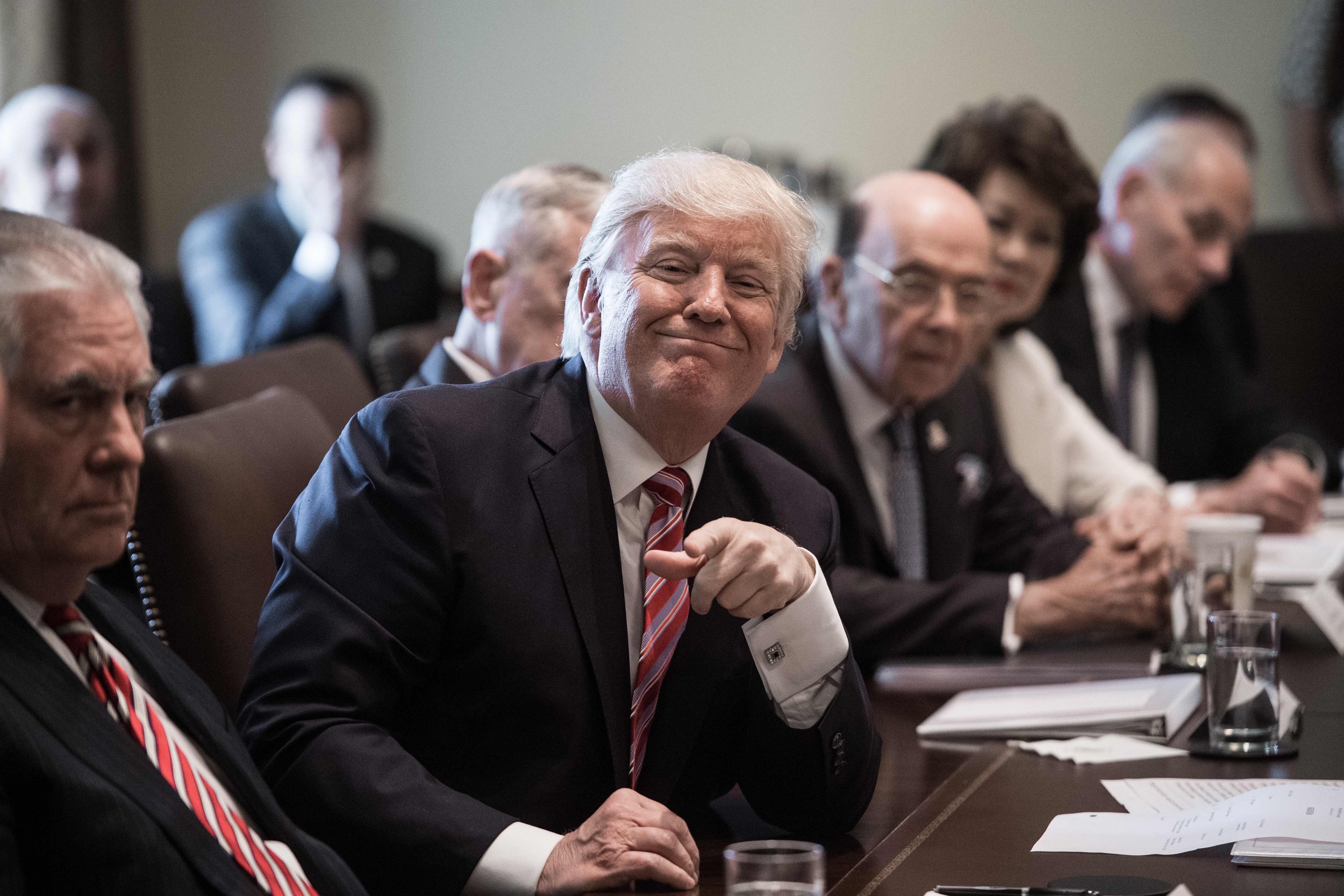 President Donald Trump is not a target of the ongoing investigation into Russian tampering in the U.S. election, Trump's lawyer said Sunday after the president tweeted he was under investigation two days earlier.
"I am being investigated for firing the FBI Director by the man who told me to fire the FBI Director! Witch Hunt," Trump tweeted on June 16.
But that's not exactly the truth, Trump's personal lawyer Jay Sekulow, said during an appearance on CNN's Face the Nation Sunday. "The fact of the matter is the president has not been and is not under investigation," Sekulow said.
"There has been no notification from the special counsel's office that the president is under investigation," he said.
Republican allies defended the president's "pugnacious" attitude in wanting to hit back against allegations that he obstructed justice, while other GOP senators suggested that the president should allow the Russia investigation to proceed without interruption.
Last week the The Post reported that the president is being investigated by Robert Mueller, the Russia investigation's special counsel, for obstruction of justice. The investigation concerns the circumstances around the May 9 firing of FBI Director James Comey. Trump previously said that he fired Comey because of the investigation into alleged Russian tampering in the election, which the president dismissed as a "hoax."
America's intelligence agencies concluded in a January report that Russia took action to influence the election in favor of Trump. Secretary of State Rex Tillerson, CIA Director Mike Pompeo, and Secretary of Defense James Mattis all concurred with the report's findings.
Read more: Pence will soon be president if Trump fires Mueller, says Bush lawyer
During testimony before the Senate Intelligence Committee on June 8, Comey testified that he felt pressured by Trump to drop an investigation into the president's top national security adviser Michael Flynn's links with Russia.
Comey testified in Congress in March that the FBI was looking at whether Trump's election campaign colluded with Russian agents. Comey testified in early June that he is "sure" investigators are looking at whether Trump obstructed justice.
"Trump has a compulsion to counter attack," said Trump strategist and former Republican House speaker Newt Gingrich on ABC News "This Week" Sunday. "I don't think it serves him well. I don't think that tweet helped him. But it's who he's been his whole life."
Republican Marco Rubio, who sits on the Senate Intelligence Committee — which is carrying out one of two core congressional investigations into Russia's alleged election interference — said that the president would be wise to let the investigation to proceed unhindered.
"It is in the best interest of the president and the country to have a full investigation," Rubio said, adding that it was not a "witch hunt" as Trump suggested in several tweets.
"If I were the president I would be welcoming this investigation. I would ask that it be thorough and completed expeditiously and be very cooperative with it," Rubio said. "I think that it's in the best interest of our country that we have a full scale investigation that looks at everything."