Nearly Half of Republicans Think Negative Stories Are 'Fake News' While Trust in Media Hits All-Time Low, Poll Shows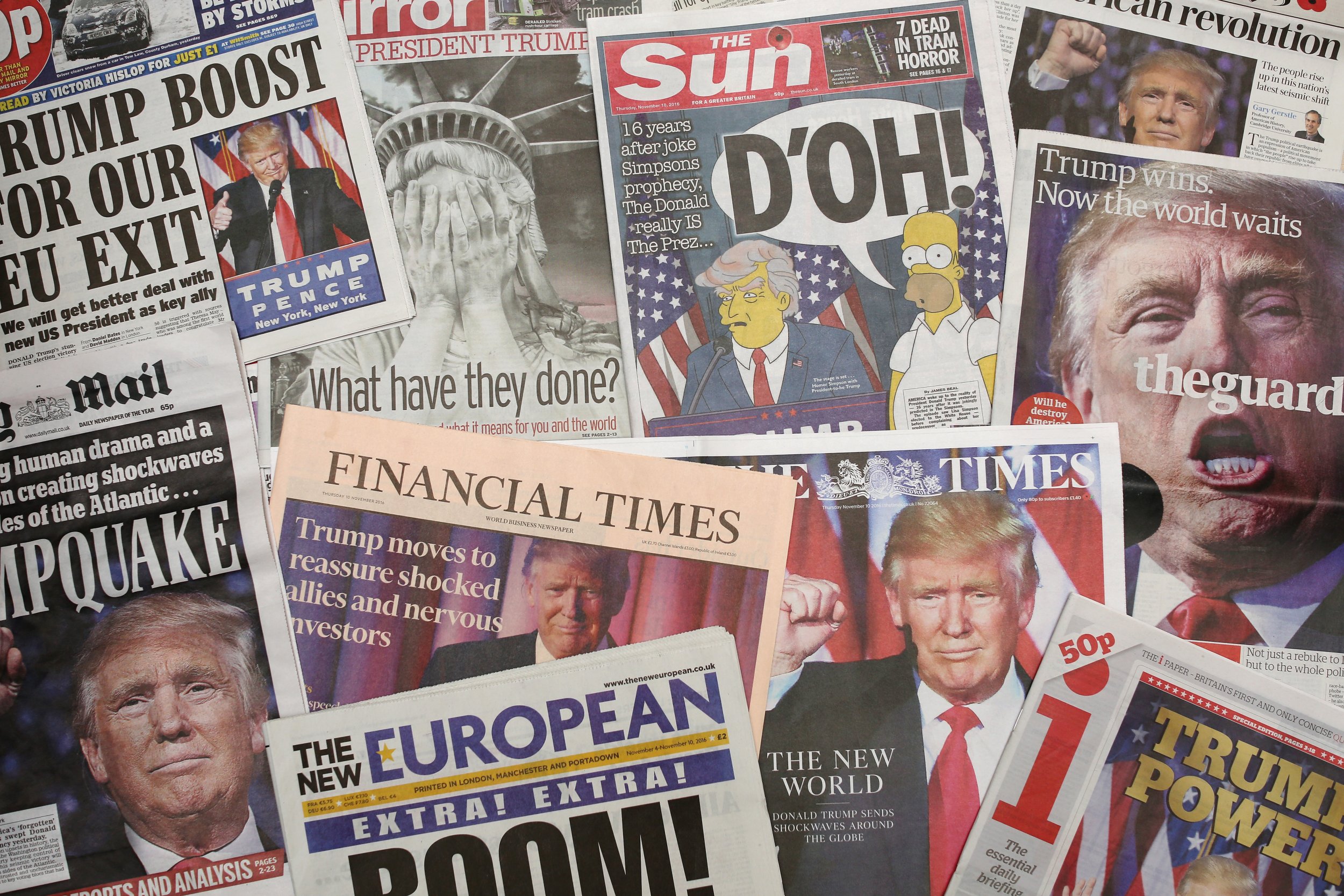 All that "fake news" talk seems to be working.
A new Knight-Gallup poll of 19,000 adults found that trust in the media is at a new low, with Americans ranking their faith at 37 out of 100. Republicans have the harshest stance: 68 percent said they have a less favorable view of the media, compared to 54 percent of Democrats, and four out of 10 Republicans said reports painting politicians in a negative light should "always" be deemed "fake news."
Half of Americans feel that media outlets allow readers to cut through bias, a drop from 66 percent in previous polling. Only 27 percent of Americans say they are "very confident" in spotting factual news. When they share news, 68 percent say they are doing it with people who hold the same views as them.
While Americans say the media is more important than ever, they are unsure if media outlets are fulfilling their duties, according to the study. Fifty-eight percent said the information overload makes it harder to stay informed.
President Donald Trump has made media attacks a signature of his political career, constantly rallying against organizations he deems "fake news" for reporting stories he does not like or deems unfair. He said this month he will hand out "Fake News Awards" to the "most corrupt & biased of the Mainstream Media."
His insults have targeted major outlets including The New York Times, the Washington Post, CNN and NBC.
Senator Jeff Flake (R-Ariz.), a frequent Trump critic, is expected to blast the president for his attacks on the media during a speech on the Senate floor this week. In early excerpts of the speech, Flake compares Trump's attacks on the media to former Soviet dictator Joseph Stalin.
"It is a testament to the condition of our democracy that our own president uses words infamously spoken by Joseph Stalin to describe his enemies," Flake says in the speech.