Republicans Furious at Google Over GOP Nazi Link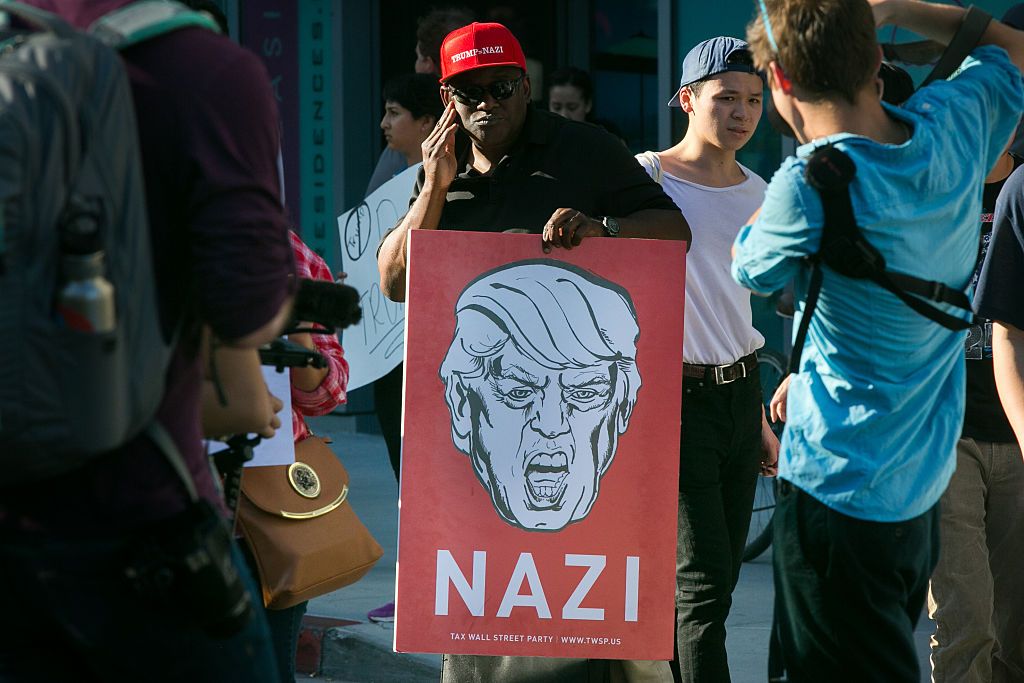 Republicans are pushing for action against Google after the search-engine giant linked a state branch of the GOP with Nazism.
The controversy centers on a "knowledge panel" about the California Republican Party which appeared in Google searches, listing "Nazism" as the party's ideology.
The panels were designed to provide a handy précis of facts about the subject of a Google search.
Speaking to Fox News on Sunday, House Intelligence Committee chairman Devin Nunes said that Google may be called to testify about the panel.
"I think there's a free market solution here if somebody can compete with Google. If they can't, then ultimately we're looking at monopolies, and then that brings in a whole other set of circumstances—are these companies; Facebook, Twitter, Google, Apple, etcetera—are they monopolies and should they be reined in," the California Republican said on Fox News's Sunday Morning Futures with Maria Bartiromo.
Google apologized for the panel, attributing it to "vandalism."
"We have systems in place that catch vandalism before it impacts search results, but occasionally errors get through, and that's what happened here," Google said in a statement. "This would have been fixed systematically once we processed the removal from Wikipedia, but when we noticed the vandalism we worked quickly to accelerate this process to remove the erroneous information."
However, another case came to light on Friday, with the word "bigot" written across the picture of North Carolina Republican State Senator Trudy Wade in her knowledge panel. The altered picture was traced back to a six-year-old blog post by a political opponent.
"This was disgusting," House Majority Leader Kevin McCarthy told radio host Hugh Hewitt about the panels. "The bias has to stop."