Republicans Creating Buckhead City Could Trash Georgia's Economy
The Republican plan to create a new municipality from an affluent neighborhood of Atlanta, Georgia, could harm the state's economy, experts claim.
The move to secede Buckhead from Atlanta's metropolitan area to form a new city of its own, economists say, would likely increase the cost of municipal bonds, which local governments issue to raise capital. This would mean taxpayers spending more to service government debt.
The plan could also prompt legal disputes over financial assets.
Two bills were approved by the Georgia senate's State and Local Government Operations Committee on Monday which would pave the way for Buckhead City. The Republican majority allowed for the proposed legislation, which is sponsored by GOP state senators, to be sent for debate in the wider senate.
Proponents of the move argue that the area's well-off residents were not seeing dividends for their taxes, as Atlanta had not done enough to control crime in an area that is a target for its wealth.
Sen. Randy Robertson, a Cataula Republican, said at the committee meeting on Monday: "Too many times inside this building and especially outside this building in local communities, elected officials forget who they work for. So when movements happen that remind elected officials who the real bosses are, then I have to support that."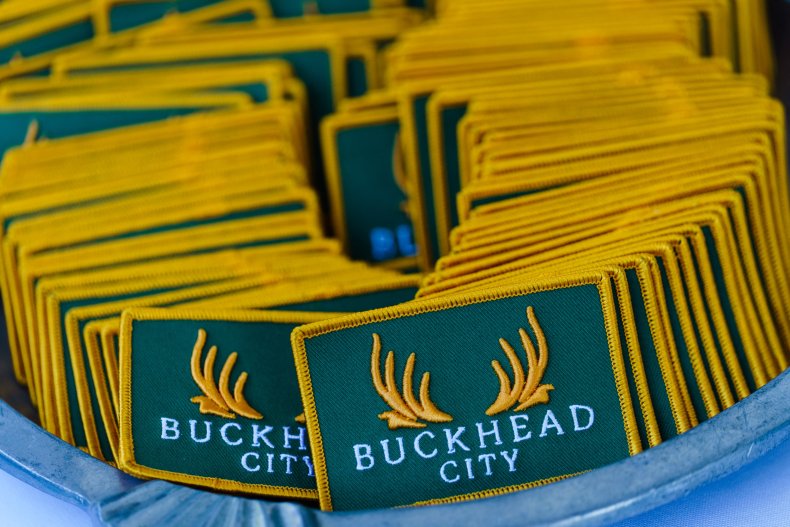 But opponents argue a new municipality would not stop criminals from going to the area, and would weaken Atlanta's ability to combat crime by wresting city assets from it at bargain prices.
The legislation allows for the new city to purchase parks at $100 an acre, fire stations for $5,000, and $1,000 for municipal buildings its new government may need. Buckhead City would get a share of Atlanta's funds, but would also take on some of its bond obligations.
However, splitting Atlanta into two areas would likely lower the capital's credit rating, making it more expensive to borrow money to fund development projects, it is claimed.
"Credit ratings and the municipal bond markets would be severely harmed in the state of Georgia," Ruchi Patel, a lobbyist for the Georgia Municipal Association, told the Associated Press.
This is because risk in municipal bonds is determined in part by the size of the area backing a bond: the larger the area, the lower the risk. By creating more risk in a group of municipal bonds raises the risk premium the municipality must pay to the bondholder in the form of interest.
"If municipal bonds cover big areas, the risks are pooled," Julian Jessop, an economist and fellow at the London-based Institute of Economic Affairs, told Newsweek. "But if municipal bonds break up into smaller groups, the risk is bigger."
He also noted that "if one city can split off, other cities can split off," potentially raising the risk of investments elsewhere in the state. This could put off potential investors and raise the cost of borrowing for municipalities.
Plus, previous investors in Atlanta's municipal bonds could see the value of their assets change overnight. If previously issued bonds were taken on by the new city, the risk attached to those assets would be determined by the potential of Buckhead City defaulting on its obligations, and those that remain under Atlanta's obligation would see the area backing them reduced.
Both the potential for other municipal splits and the possible change in the nature of assets would likely raise uncertainty in the wider market, Jessop said.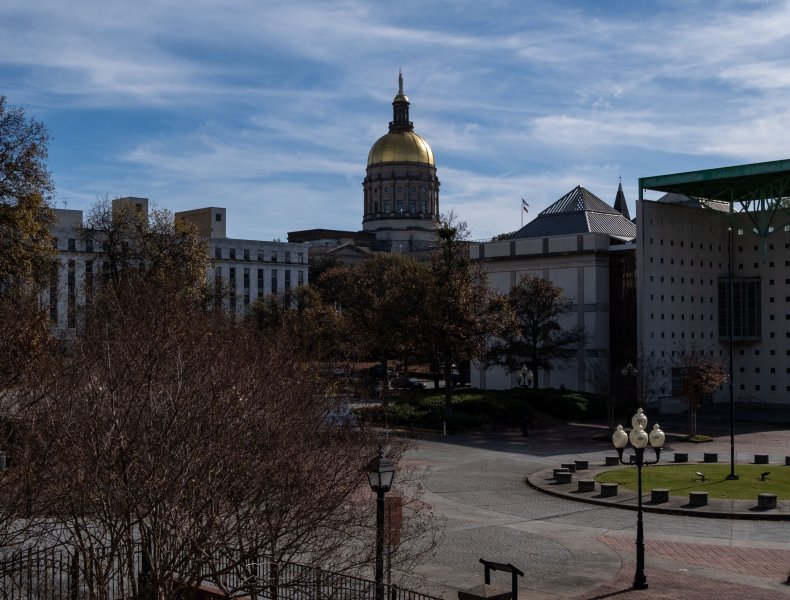 This change in what authority is issuing a bond could also lead to legal disputes, as the financial assets investors hold could be seen as materially different to those they purchased, he suggested.
As well as losing public assets to the new city, Atlanta's ability to raise capital on its own could also be harmed.
"Hypothetically, if you have a company and you split the company into two parts, and one company has more assets or is more profitable than the other part, then credit will go to the bit where risk will be lower," Jessop explained. "If Italy split away from the European Union, its credit rating would be lower. If you split the richer part, the poorer part is left with a lower credit rating."
Sen. Jason Esteves, an Atlanta Democrat, told Monday's meeting: "[This bill] does not deal with revenue bonds, and the city has nearly $3 billion in revenue bonds that are quarter proved and cannot be broken by this legislature. Which means both the city of Buckhead and the city of Atlanta would spend millions of dollars on litigation having to deal with the repercussions of [the bill].
"On top of that, there's a very high risk that bondholders in New York are going to call the debt, which means the city of Atlanta—our state capital—will be in a financial crisis."
While Buckhead City would have a far smaller population and fewer assets than Atlanta, it would be able to levy higher taxes from its more affluent constituents.
Meanwhile, Atlanta would also be left with a smaller, on-average poorer tax base on which it could secure its bond obligations.
Put simply, "if the richer part leaves, what's left is poorer," Jessop said.
Municipal bonds provide an important revenue stream for local authorities to finance infrastructure projects, for example, which tend to improve the local economy.
Newsweek has reached out to the Georgia Republican party for comment.