Republicans Have Just Green-Lit Open Season on Our Elections | Opinion
Last November, one year before Election Day, our intelligence community issued a dire warning. In a rare joint statement, they said, "Our adversaries want to undermine our democratic institutions, influence public sentiment, and affect government policies. Russia, China, Iran, and other foreign malicious actors all will seek to interfere in the voting process or influence voter perceptions."
By acquitting President Donald Trump, despite overwhelming and incontrovertible evidence that he solicited foreign interference in our elections, Republicans have made the attacks that our intelligence community feared all but inevitable.
In the end, Republicans did not dispute the fact that Trump used the powers of the presidency to solicit a foreign government to dig up dirt on his political rival. Instead, they made the absurd and dangerous argument that soliciting foreign interference in our elections is not only legal and acceptable but in the public interest.
Let's be clear about what just happened: Republicans have just green-lit open season on our elections.
By embracing the idea that foreign election interference is legal, justifiable and in the public interest, Republicans have undermined our democracy and called into question the integrity of free and fair elections in our nation. Just as Trump has gotten more brazen in his abuses, foreign powers will get more brazen in their attacks on our elections.
Russia was listening in 2016 when Trump infamously stood before the world and asked it to illegally hack into Hillary Clinton's emails. Mere hours after Trump's call for election interference, the Russian Intelligence Agency tried to hack into Clinton's emails. And Russia did not stop there. According to the bipartisan Senate Intelligence Committee report, during the 2016 election, Russia targeted election systems in all 50 states in "an unprecedented level of activity against state election infrastructure."
And we know our adversaries were listening again last June, one month before Trump was on the phone asking the Ukrainian president to do him a "favor," when Trump stood in the Oval Office and told George Stephanopoulos that he would again accept foreign interference in the 2020 election.
Time and time again, Trump has busted through the guardrails of our democracy with reckless abandonment and no regard for the rule of law. And time and time again, Republicans have enabled, aided and conspired with him to do so. Even as Trump has taken a wrecking ball to our nation's core democratic principles by repeatedly seeking foreign interference in our elections.
Trump's full-frontal assault on free and fair elections, the cornerstone of our democracy, and the Republican Party's embrace of his actions will open the floodgates to the worst fears of our intelligence community.
Foreign interference has already begun. Last February, it was reported that there was "a wide-ranging disinformation campaign aimed at Democratic 2020 candidates already underway on social media," driven, in part, by foreign actors. In October, Microsoft announced that it had detected Iranian hackers targeting an unidentified presidential candidate. The same month, Facebook reported that it took down four new foreign operations originating from Iran and Russia targeting the 2020 presidential election. And just last month, we learned that Russia has already hacked the emails of the gas company at the center of the Ukraine scandal.
This is likely only the tip of the iceberg. It took years of investigations to uncover the scale and sophistication of Russia's attack on our elections in 2016. And it will be long after the 2020 election is decided before we know the full impacts and ramifications of foreign interference in this election.
During his testimony before Congress last July, special counsel Robert Mueller told lawmakers that he hoped his report on foreign election interference in elections would serve as "a signal, a flag to those of us who have responsibility to exercise that responsibility, not to let this kind of thing happen again."
The day after that warning, Trump was on the phone with the president of Ukraine, once again seeking foreign interference in our elections.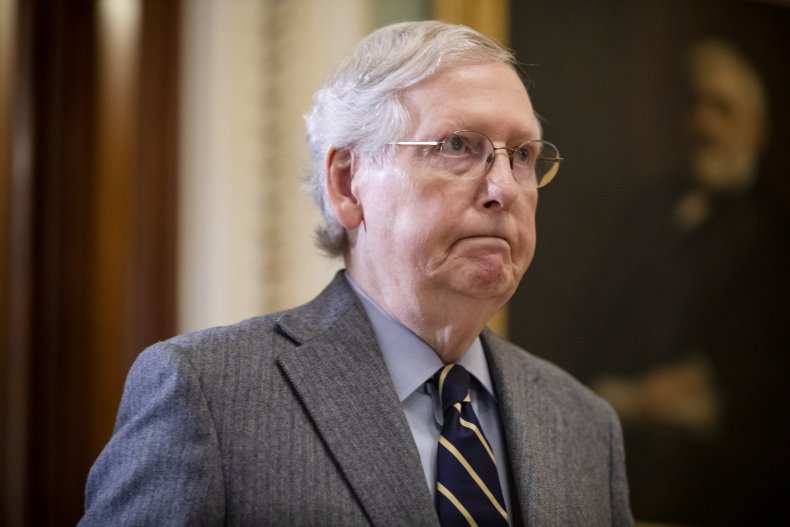 Republicans in Congress had a chance to live up to that responsibility, a responsibility to protect our democracy and hold Trump accountable for repeatedly seeking foreign interference in our elections. They could have sent a clear message to those who seek to undermine our democratic institutions that voters, not foreign powers, will determine the outcome of our elections. Instead, they sent the opposite message and opened a Pandora's box with far-reaching and unknown ramifications.
Trump will be emboldened by this acquittal. And so will our adversaries, who will stop at nothing to undermine our elections.
Doug Gordon is a Democratic strategist and co-founder of UpShift Strategies who has worked on numerous federal, state and local campaigns and on Capitol Hill. He is on Twitter at @dgordon52.
The views expressed in this article are the writer's own.