Government Shutdown Because Trump and Republicans Want to End Legal Immigration, Congressman Gutierrez Says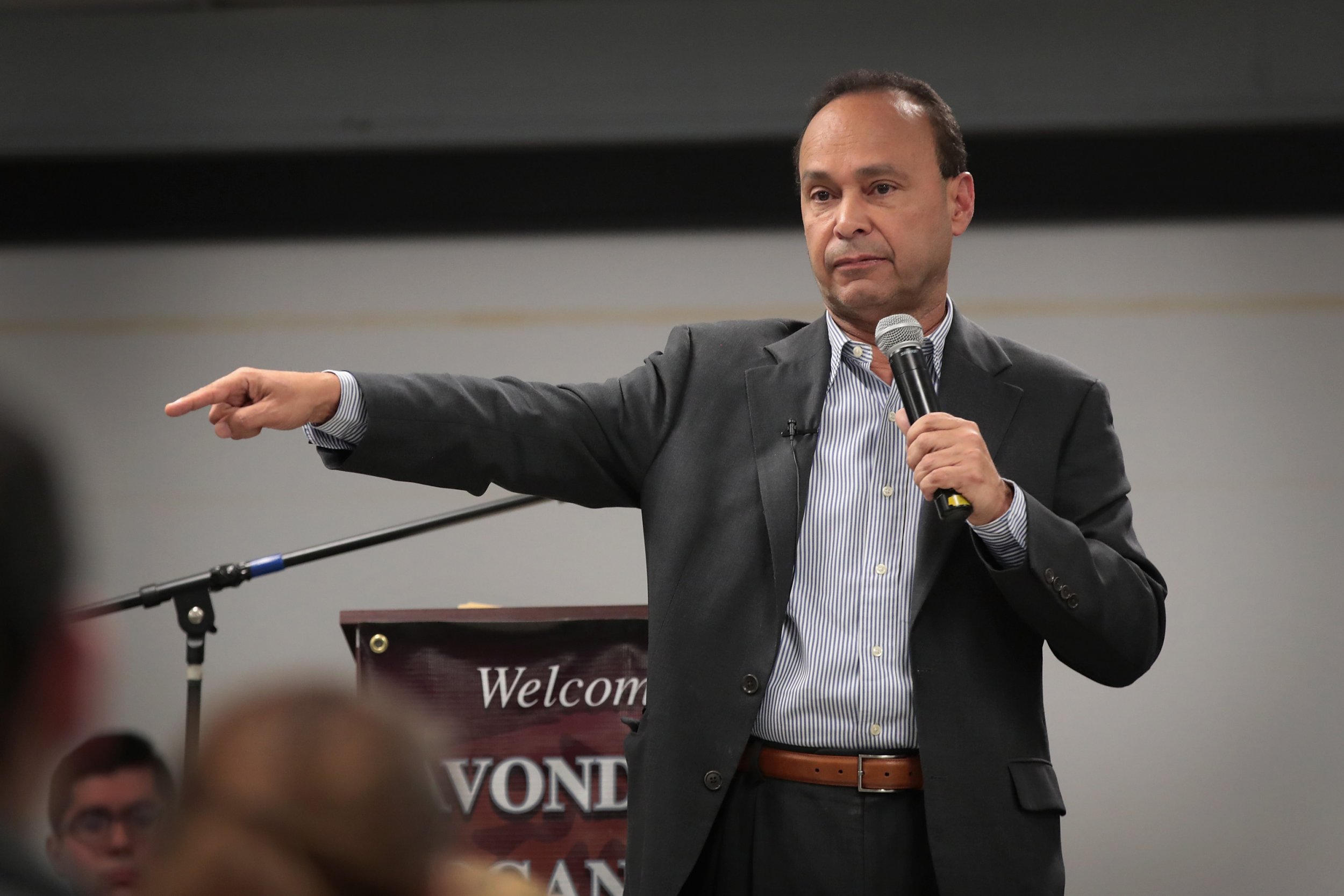 President Donald Trump's fixation on ending or curtailing all forms of legal immigration to the United States is what's keeping the government's lights off, Representative Luis Gutiérrez of Illinois remarked on Sunday.
"If this was about the border wall, we would've already reached a deal," Gutiérrez said in Spanish on Univsion's Al Punto with Jorge Ramos. "If anyone takes a look at the bipartisan Senate proposal, they could see there are $1.6 billion to build the wall. There would already be brigades of Democrats heading to the border ready to build. This is no longer about a wall," he said. "It doesn't have to do with stopping illegal immigration—it's about ending legal immigration to the United States."
Gutiérrez reiterated his comments later in the day on ABC's This Week.
"They want to end legal immigration to the United States," Gutiérrez said, referring to the president and House Republicans. "They say, 'Let's build a wall to keep us safe.' They say, 'Let's build a wall so that our workers don't have to compete with illegals that come across the border, but then they end legal immigration. They say, 'the lottery system, let's end it.' That's legal immigration to the United States."
On Saturday, Gutiérrez said Democrats were willing to fund a portion of Trump's wall along the U.S.-Mexico border in exchange for permanent protections for young immigrants brought into the country illegally as minors who benefit from the Deferred Action for Childhood Arrivals (DACA) program. President Barack Obama introduced the program in 2012 via executive decree. The program provided some 800,000 immigrants with two-year work and school permits. In September 2017, Trump announced the program would end in March barring Congressional action.
Earlier this month, U.S. District Judge William Alsup in San Francisco ruled that the Trump administration cannot end the DACA program until challenges to the Department of Homeland Security, brought by the University of California system, 16 Democratic and nonpartisan state attorneys general, and a DACA participant, are fully litigated.
The issue of immigration has taken center stage in the quest to refund the government after Saturday's partial shutdown. So far, talks between party leaders have easily disintegrated. House Republicans demand an end to the visa lottery program, which brings in tens of thousands of immigrants from low-represented countries every year to the U.S., significant cuts in the number of green cards issued, and increased funding for border enforcement measures. Democrats want so-called Dreamers to have permanent residency in the country with a path to citizenship.
As potential agreements fall short and political pressure to reopen to government mounts, Republicans in both chambers have proposed passing a temporary spending bill that would keep the government funded through Feb. 8. But Democrats have so far turned down the offer. On Sunday, Representative Dick Durbin of Illinois told NBC's Chuck Todd on Meet the Press that his party was only willing to extend government funding through Jan. 30 in order to avoid delaying important long-term spending priorities.
Both parties have blamed the other for shutting down the government in an act of political sabotage. Republicans charge that Democrats are using a spending impasses to push for irrelevant immigration policy; Democrats say the GOP is using Dreamers as bargaining chips to obtain funding for security measures and cuts to legal immigration.