Republicans Are Losing the Battle for Congress: Election Poll
A new poll has revealed that 50 percent of registered voters surveyed would vote for the Democratic Party if elections for Congress were held today, according to a poll released on Tuesday. The Republican Party would get 39 percent of the votes. However, 9 percent of voters remain undecided.
The Yahoo News/YouGov poll (margin of error ±4 percentage points) surveyed 1,145 U.S. adults between August 21 and August 23, the weekend that separated the Democratic National Convention and the Republican National Convention.
As the November election nears, President Donald Trump's handling of coronavirus could be one of the factors that sways voters, as only 31 percent of Americans approved of his actions to manage the pandemic in the U.S., a separate poll from Monday showed.
The president insisted in his RNC speech on Monday that the Democrats were using the pandemic to "steal" the election.
"What they're doing is using COVID to steal an election," Trump said. "They're using COVID to defraud the American people, all of our people, of a fair and free election. We can't do that."
As of Tuesday, 176,617 people have died from the coronavirus in the U.S. according to the Centers for Disease Control and Prevention.
The Democratic Party is hoping for a congressional election that mirrors what occurred in the 2018 midterm elections, when they flipped 41 Republican House seats, 23 of them in districts that Donald Trump won in 2016.
Newsweek identified eight congressional races which could swing the election in Joe Biden's favor, three of which are in states where Trump won by a narrow margin in 2016: Michigan, Pennsylvania and Florida.
In Michigan, Trump won the state's 16 electors in the electoral college by winning the popular vote by only 0.3 percent over rival Hilary Clinton. Democrat Elissa Slotkin, a former CIA analyst who won the midterms in Michigan's 8th District, is hoping to repeat her success this year and swing some of the state's most conservative voters with her moderate pitch.
Senate races are also heating up, particularly for perceived moderate Republicans who have sided with Trump. Sen. Susan Collins of Maine, who voted to acquit the president in his impeachment trial despite admitting "improper" conduct, was trailing 8 points behind her Democratic challenger Sara Gideon at the beginning of August in her state's upcoming election, also held on November 3.
In Kentucky, Senate Majority Leader Mitch McConnell's lead over his Democratic challenger Amy McGrath has also narrowed, attributed to his hindrance in passing a second stimulus package.
A Quinnipiac University poll from the beginning of August found McConnell led Amy McGrath by five percentage points in the Kentucky Senate race, with 49 percent of state voters planning to support the incumbent.
Five percent of Kentuckians said they were undecided on who to vote for come November, and 11 percent said they were open to changing their mind before election day.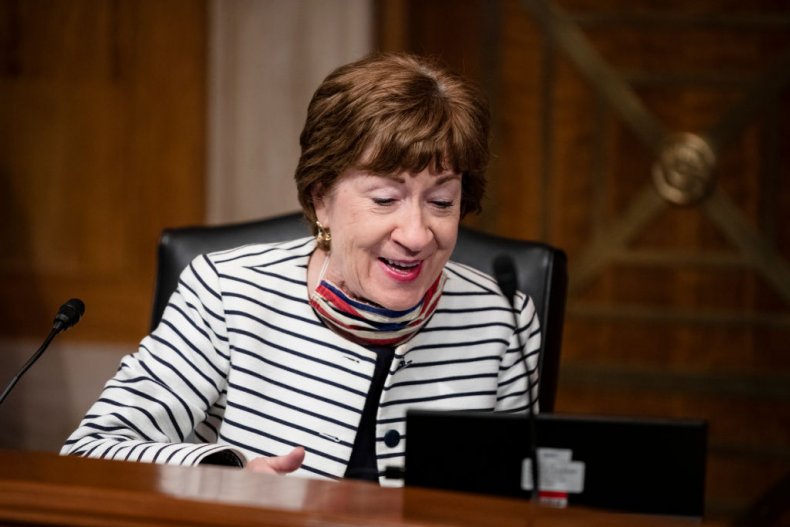 The recent YouGov/Politico poll showed that 23 percent of those surveyed had a "very favorable" opinion of Biden and 32 percent had a "very unfavorable" opinion. Trump drew a 25 percent "very favorable" opinion and a 47 percent "very unfavorable" opinion.
On their intention to vote in the presidential election, 57 percent said they would definitely cast a ballot, while 15 percent said they would definitely not go to the polls.
On how certain they were of who they would cast a ballot for, among registered voters who intend to vote for either Joe Biden or Donald Trump, 96 percent said they had already made up their mind, while 4 percent said there was a chance they would change their position.
Update 8/26/20: This article was updated to include the polling margin of error.