Republicans Lost Best Chance at Maryland Senate Seat With Larry Hogan Out
Maryland's GOP governor, Larry Hogan, rejected a run for the U.S. Senate on Tuesday, making the odds slim that the deep-blue state's seat will go Republican in next November's election.
Efforts to recruit Hogan to run for Senate included pushes from Senate Minority Leader Mitch McConnell and other top Republicans. They were hoping that Hogan would be able to break a GOP losing streak in Maryland and help them alter the evenly split Senate's political makeup in their favor. But now the GOP may have lost its best chance for electing a Republican senator in the largely Democratic state.
Hogan said running for Senate would not allow him to effectively finish his term as governor. Speaking Tuesday to reporters in Maryland's capital, Annapolis, he said, "A number of people have said that they thought I could make a difference in the Senate and be a voice of common sense and moderation.
"I was certainly humbled by that. And it gave me and my family reasons to consider it. But, as I have repeatedly said, I don't aspire to be a United States senator," the governor added.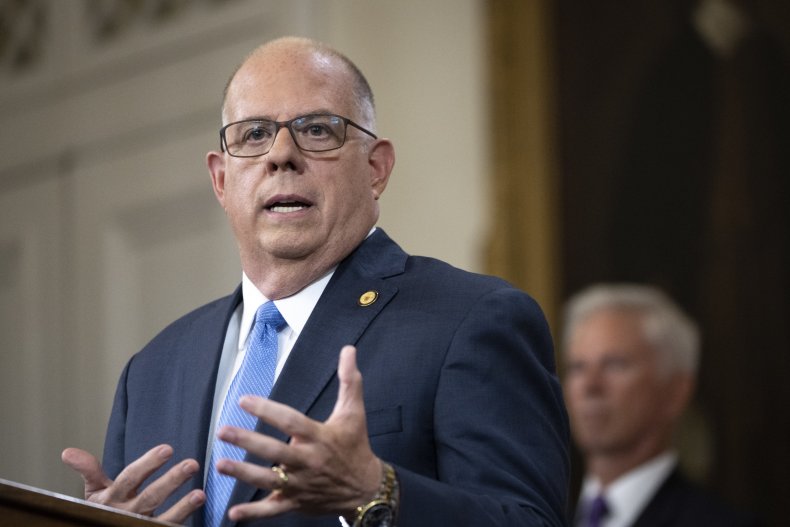 New Hampshire Governor Chris Sununu, a Republican, made a similar move last November when he announced he would be seeking reelection for governor instead of running for the Senate.
Polling from December showed that Hogan would have had a decent shot at the Democratic-held seat. Almost 80 percent of Maryland's Democratic voters said that they approved of the job he is doing.
Hogan said Tuesday that if he had run, he is certain he would have beaten the incumbent, Chris Van Hollen. "But just because you can win a race doesn't mean that's the job you should do if your heart's not in it. And I just didn't see myself being a U.S. senator," Hogan said.
Democrats, however, were confident he would not have been able to defeat Van Hollen. In early January, David Bergstein, spokesman for the Senate Democrats' campaign arm, told the Associated Press, "If he [Hogan] does run, all he'll do is join the 40-year-long history of Republicans losing statewide federal elections in Maryland."
The filing deadline for the Senate race is February 22, and as of now, there are no other high-profile Republican contenders.
While Hogan is passing on a run for senator this year, he has previously hinted at the possibility of a presidential run in 2024.
"I'm going to continue to call it like I see it," he said last week. "And I'll be speaking out about the divisiveness and dysfunction in Washington and about fixing the broken politics. My current job as governor runs until January of 2023, and then we'll take a look and see what the future holds after that."
Last month, the governor said, "We just started 2022. We certainly don't have to start talking about 2024."