Majority of Republicans Believe U.S. Could "Lose Identity" Because of Foreigners
A new Pew Research Poll has found that the majority of Republicans and Republican-leaning Independents, 57 percent, say that if the U.S. is "too open to people from around the world" then Americans risk "losing their identity." Only 37 percent said that America's "openness" to other countries is "essential to who we are as a nation."
Since October, the percentage of Republicans who worry about the U.S. losing its sense of identity because of foreigners has grown by 13 percent. The number of Republicans who view that openness as essential has decreased by 10 points.
Democrats' attitude towards the question, meanwhile, has remained relatively flat with 86 percent saying that it is "essential" to "who we are as a people."
The change comes as President Donald Trump continues to create rule changes that make it harder for foreigners to seek asylum within the U.S. and pushes ahead with building a wall along the southern border.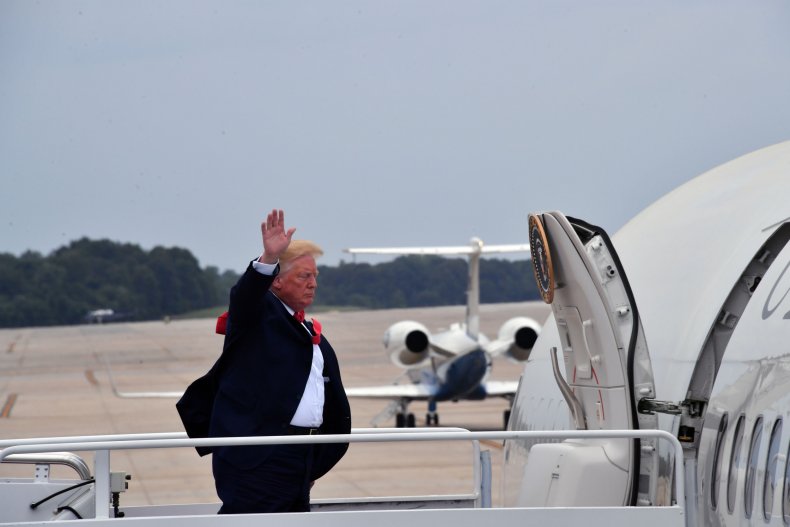 This week, the president railed against a number of congresswomen who are American citizens, New York congresswoman Alexandria Ocasio-Cortez, Michigan's Rashida Tlaib, Minnesota's Ilhan Omar and Massachusetts' Ayanna Pressley, telling them to go back to their countries of origin.
The congresswomen, he tweeted, should, "go back and help fix the totally broken and crime infested places from which they came." All of the congresswomen except Omar were born in the United States.
The president later defended the racist tweet. "When will the Radical Left Congresswomen apologize to our Country, the people of Israel and even to the Office of the President, for the foul language they have used, and the terrible things they have said. So many people are angry at them & their horrible & disgusting actions!," he wrote.
A new Reuters/Ipsos poll found that the president's popularity grew by 5 percent with Republicans after he sent the tweets.
"To Republicans, Trump is simply saying: 'Hey, if you don't like America, you can leave," Vincent Hutchings, a political science and African American studies professor at the University of Michigan told Reuters. "That is not at all controversial. If you already support Trump, then it's very easy to interpret his comments that way." Trump, he said, is "doing exactly what Republicans want him to do. He's taking on groups that they oppose."
Nearly three-quarters of Republicans approve of the job Trump is doing as president, according to the survey. About 41 percent of the general public approved of his performance and 55 percent disapproved.