Republicans More Likely To Cheat on Spouses Than Democrats, Married Dating Site Survey Suggests
Republicans are apparently more prone to cheating on their spouses than Democrats are, according to survey conducted by a website that helps married people to have affairs.
The website Ashley Madison found that 60 percent of its members are Republican, while less than 40 percent were Democrats, in a survey it released last month.
Related: Trump-Stormy Daniels: President's Lawyer Complained He Wasn't Paid back for Keeping Alleged Affair Quiet, Report Claims
That breakdown had the company "a little surprised," Ashley Madison's vice president of communications Paul Keable said.
"In general, the GOP is seen as the grand old party set in a more conservative viewpoint of life, that clearly over the past 20, 30 years was far more tied to evangelical groups, in small town U.S.A., so all those lean a little bit more toward the traditional family values," Keable told Newsweek. "On the flip side, Democrats are construed as liberal elites that live more freely."
A "long line" of Democratic leaders have been scrutinized for extramarital affairs, including former presidents Bill Clinton, John F. Kennedy and Franklin D. Roosevelt, the survey report pointed out.
The report concluded: "Maybe it's the Republican mentality that leads them to infidelity. A mentality supporting individual choice and a commitment to liberty."
Among members surveyed, 74 percent of men and 69 percent of women said they had an interest in politics and staying informed, but "politicians who cheat are not always judged harshly," the report stated.
"That is just another sign that perhaps perceptions around infidelity are changing, slowly, but to the point where we're becoming more accustomed that our politicians, our leaders, people of significance, are having or potentially could be having affairs and it's not the determining factor on if they're successful," Keable said.
The survey comes at a time when two women, porn star Stormy Daniels and former Playboy model Karen McDougal, claim to have had affairs with Donald Trump before he became president.
Asked about Trump, Keable said, "we're in the business of undiscovered affairs, which is what we call a successful affair," and that Trump's alleged affairs are unconfirmed.
Most Ashley Madison members, 89 percent, said that an opposing political view would not prompt them to cheat on their spouse, but when they decide to cheat, 55 percent said they prefer to do so with a Republican, showing that they like to stick to their own party.
While most, 64 percent, said they do not care who their spouse votes for, more, 81 percent, said they do not care about their affair partner's party affiliation.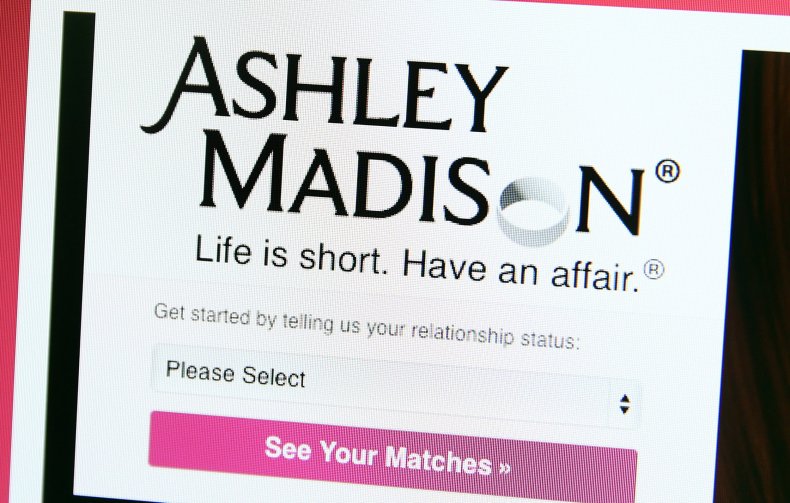 The survey questioned 3,211 members from February 15 to 27. Ashley Madison, which launched in 2002, has more than 55 million member accounts open worldwide and had a male to female ratio of 1 to 1.13 as of last year.
A similar survey Ashley Madison conducted last year in Washington, D.C. found that 45 percent of its members were Republican, 28 percent were Democrats, 20 percent were other, 5 percent were libertarian and 2 percent were associated with the Green Party. And 88 percent of respondents said they would vote for a politician who had an affair.
Whether adultery is on the rise is hard to judge, Keable said, but one thing seems clear.
"Before it was hidden," he said. "People just lived through it in hushed tones. Now we come to understand that monogamy isn't as easy or as simple as it was portrayed. "The idea that infidelity is a deal breaker is lessening."