Republicans Pin Blame on Trump's Rhetoric for Poor Performance in Georgia Senate Races
Donald Trump has only himself to blame for shooting the entire Grand Old Party in the foot.
That was the message from some members of the outgoing president's own party on Wednesday in the wake of poor performances in two Senate runoff elections Tuesday night in the once ruby red state of Georgia that will determine control of the upper chamber.
"Well, it turns out that telling the voters that the election is rigged is not a great way to turn out your voters," Sen. Mitt Romney (R-Utah) said. "President Trump has disrespected the American voters, has dishonored the election system and has disgraced the office of the presidency."
Democrats sweeped both contests and thus regained the Senate majority. Democrat Raphael Warnock ousted GOP Sen. Kelly Loeffler while incumbent Republican David Perdue was beat by Democratic challenger Jon Ossoff.
Republicans pointed to Trump's rhetoric since Election Day that has sowed doubt in the integrity of America's democratic process, particularly in Georgia. He has falsely asserted time and again—without evidence—that the presidential race in the Peach State was "rigged" against him.
Sen. Majority Whip John Thune (R-S.D.), the No. 2 Republican as Majority Leader Mitch McConnell's chief deputy, said Trump's "mixed messages" were "not helpful."
"You had a lot of voters who were confused about whether or not their vote was going to matter," Thune said. "No question that it certainly added a layer of complexity in an election that we wish we could've' avoided."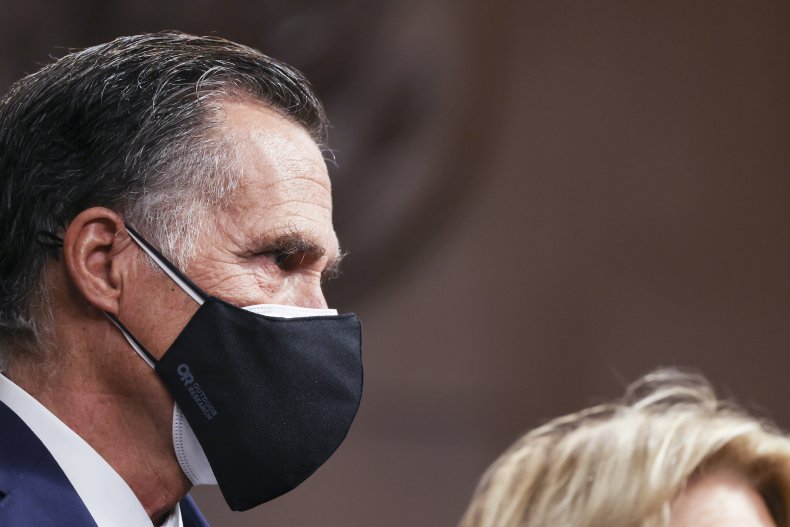 Sen. John Cornyn (R-Texas), also a leadership member, declined to say what sort of impact, if any, Trump may have had.
"I think the environment was just toxic," he said. "I wouldn't attribute it to one person."
However, other rank-and-file members made their opinions known.
"I personally don't think it's very helpful," Sen. Kevin Cramer (R-N.D.) said. "I think the numbers sort of demonstrate that."
Sen. Shelley Moore Capito (R-W.V.) concurred, saying Trump's bombastic and false assertions were "certainly not helpful."
Since Election Day in November, Trump has been far more interested in overturning the results of his own election loss in Georgia rather than stumping for Loeffler and Perdue. Republicans tried fervently to make the pitch to voters that a GOP Senate would be the last line of defense against a Biden administration and Democratic House.
Evidence of Trump's disinterest in helping his party was apparent.
The president failed to mention Ossoff or Warnock a single time on Twitter between the November election and Tuesday's contest. Meanwhile, he berated Georgia Republican officials, including Gov. Brian Kemp and the state's top GOP election officials, dozens of times as he privately pressured them to manipulate the vote count in his favor.
For months, Republicans on Capitol Hill, including some of Trump's most loyal allies, have warned that the president's rhetoric could turn away his own supporters from the polls. Indeed, that appeared to have occurred. GOP voters asked party officials point blank on the campaign trail: if the presidential election was "rigged," why would the runoff elections be any different?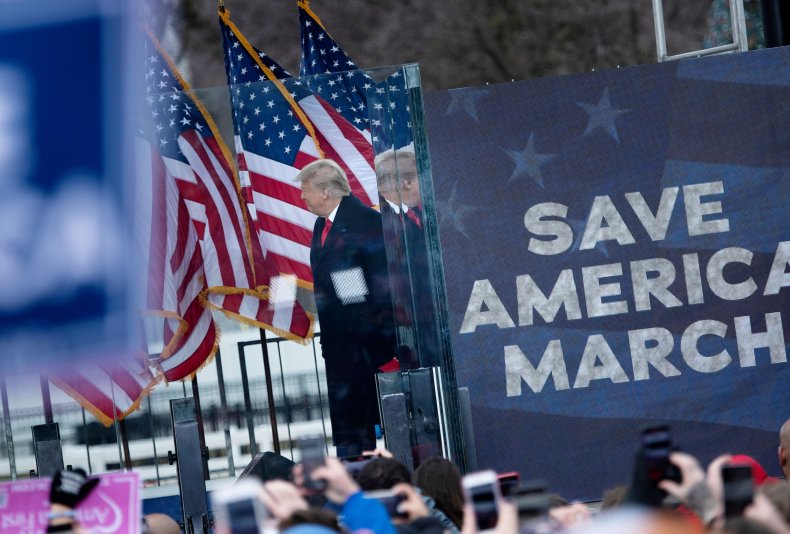 Gabriel Sterling, a top Georgia Republican election official who has frequently drawn the ire of Trump in recent months for rebuffing false claims about voter fraud, said Trump was "100 percent" to blame for the likely scenario that Republicans would lose both races and, subsequently, the Senate.
"When you say your vote doesn't count…then you spark a civil war within a GOP that needs to be united to get through a tough fight like this in a state that has been trending—from the point of view of Republicans—the other direction for years now," an irritated Sterling told reporters. "The president of the United States spent more time attacking Gov. Kemp and [Republican Secretary of State Brad Raffensperger] than he did Raphael Warnock and Ossoff. It irritates me."
Trump did make campaign appearances in Georgia. But he failed to remain on message. And he made the contradicting pitch that it was vital for voters to participate in a process that was somehow stolen from him just weeks prior.
Rep. Tom Cole (R-Okla.) described Trump's presence in Georgia as a "double-edged sword."
"Maybe we've been too distracted with other things. We should've been more focused on Georgia with a clearer message nationally," Cole suggested. "There's no question Republican turnout wouldn't have been nearly as good without the president going down there."