Republicans Propose H-1B Visa Expansion as Trump Considers Slashing the Program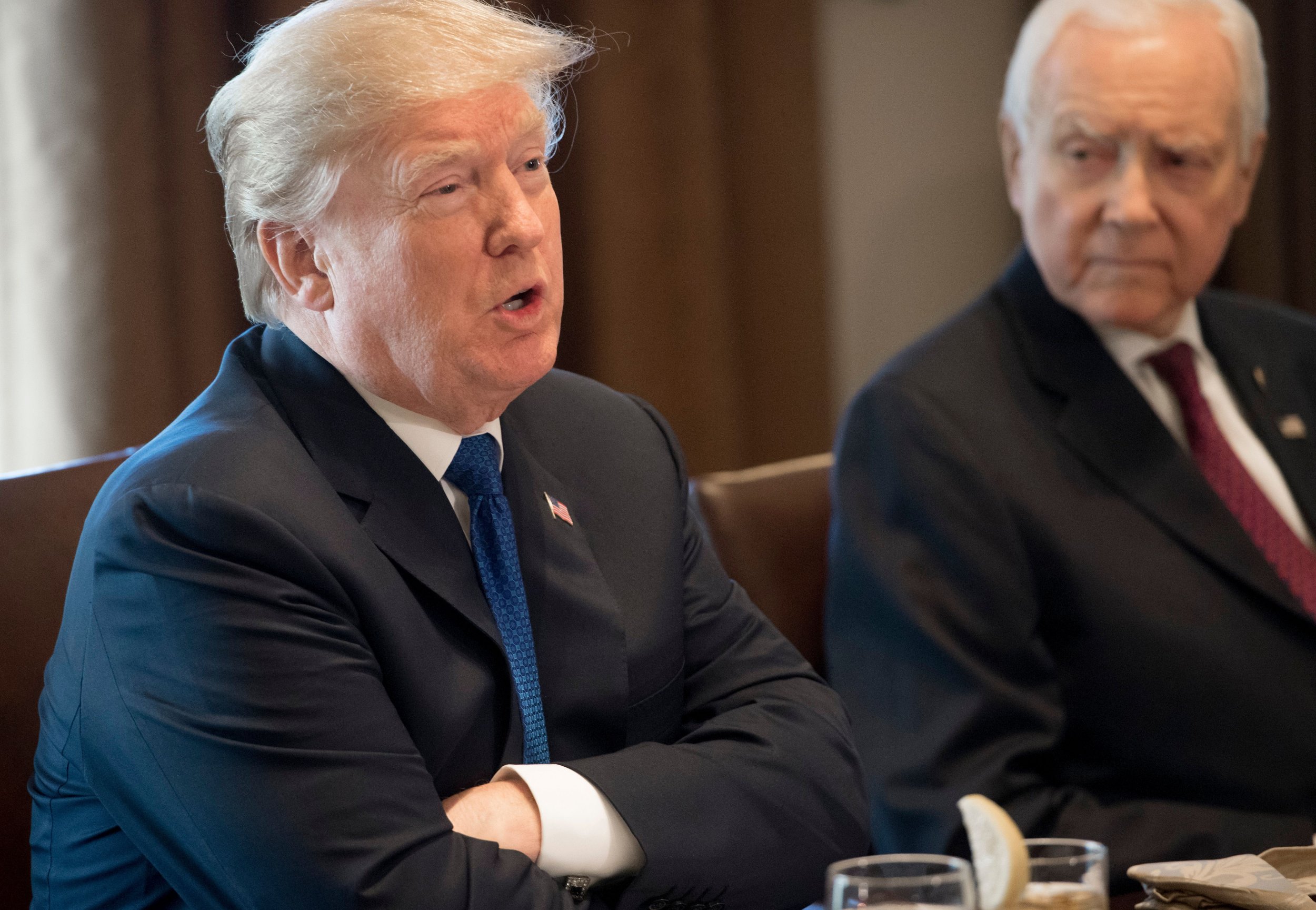 Two Republican legislators are pushing to make more H-1B visas available in the U.S. to highly skilled immigrants, even as President Donald Trump reportedly considers a proposal that would block extensions of such visas for workers awaiting their green card approvals.
Senators Orrin Hatch of Utah and Jeff Flake of Arizona on Thursday introduced the Immigration Innovation "I-Squared" Act of 2018, which aims to increase the annual quota from 65,000 to 85,000 for the H-1B visa, a non-immigrant document that allows U.S. companies to employ graduate-level foreign workers in fields that require technical and theoretical expertise.
The legislation also seeks to lift an existing cap of 20,000 additional H-1B visas reserved for workers with master's degrees if their employers sponsor their green cards. It also looks to provide work authorization for H1-B visa holders' spouses and dependent children and intends to remove limits per country for green cards sponsored by employers that led to a backlog for people from countries including India and China.
Hatch in a statement said the act "will help ensure that our companies have access to the world's best and brightest and are able to fill jobs in highly technical, specialized fields for which there is a shortage of American labor," while also addressing abuses to the program to ensure it is not outsourcing jobs or undercutting American wages.
"This bill is a win for all sides," Hatch stated.
Flake said the act is "critical to fixing a broken U.S. immigration system that has been unable to keep up with the needs of American employers."
Microsoft and Facebook officials have sent statements in support, according to the statement.
U.S. Citizenship and Immigration Services spokeswoman Joanne Talbot told Newsweek on Friday that the agency does not comment on pending legislation.
Regarding whether the Trump administration is still considering a proposal reported in late December that would prohibit thousands of mostly Indian immigrants from applying for H-1B visa extensions if they're waiting for green cards, Talbot provided a statement that the office previously issued.
"The agency is considering a number of policy and regulatory changes to carry out the President's Buy American, Hire American Executive Order, including a thorough review of employment based visa programs," the statement said.
"USCIS is not considering a regulatory change that would force H-1B visa holders to leave the United States by changing our interpretation of section 104(c) of AC-21, which provides for H-1B extensions beyond the 6 year limit," the statement read. "Even if it were, such a change would not likely result in these H-1B visa holders having to leave the United States because employers could request extensions in one-year increments under section 106(a)-(b) of AC21 instead."