Republicans Ramp Up for Midterms as RNC Out-Fundraises DNC
The Republican National Committee (RNC) raised $147.3 million over the first 11 months of 2021, compared to the Democratic National Committee's $146.5 million total, according to recently released fundraising reports.
The RNC provided its numbers to Fox News and noted it had brought in $10.7 million from November fundraising. Earlier on Monday, the DNC released its own fundraising report that showed it brought in $9.1 million for the month.
The news of the fundraising efforts comes as the political parties look to continue building a war chest for 2022's midterm elections. Many races are anticipated to be close, as Republicans look to seize more seats in Congress, while Democrats look to expand on their House lead and take over the Senate, which is currently split at 50-50.
The RNC told Fox News that November was its "best post-presidential election November" to date as it hopes to regain a House majority it lost almost four years ago.
Meanwhile, the DNC has a small advantage in cash on hand, with $67.4 million, while the RNC reportedly has $65.5 million. Fox News reported the DNC reportedly has roughly half a million dollars in debt while adding that the RNC has zero.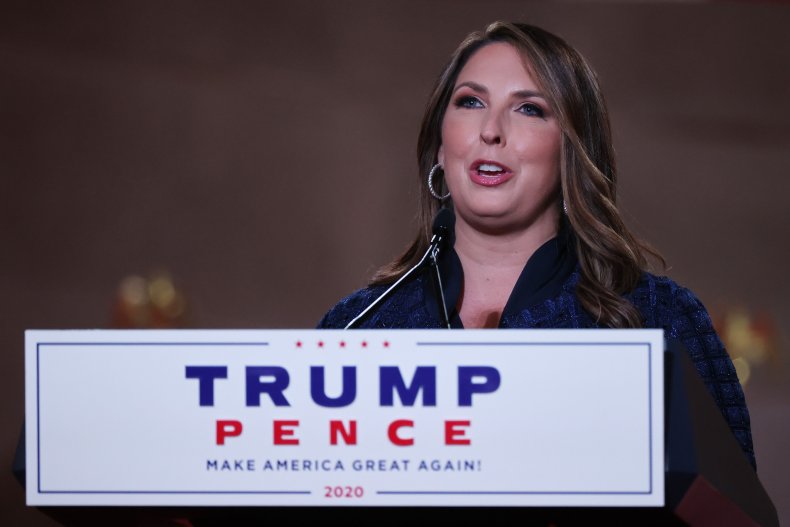 On Monday, the Democratic Congressional Campaign Committee (DCCC) announced it had a better month than the DNC in terms of money raised. It said it hauled in $12.6 million in November.
"House Republicans' craven and self-serving attempts to tank our economy, put extremism over investing in building America, and declare war on ending the pandemic continue to threaten American progress," New York Representative Sean Patrick Maloney, the DCCC's chairman, said in a statement that touted the fundraising efforts.
"Luckily House Democratic leadership, President Biden, and Speaker Nancy Pelosi [Calif.] are leading our country to brighter days and to victory next November," Maloney added.
DNC Executive Director Sam Cornale also shared a statement about the DNC's fundraising figures. He said, "Democrats across the country have shown their enthusiasm and stepped up in a big way because they know how high the stakes are and that President Biden and Democrats are the only ones delivering for them."
"Despite what the naysayers might say, the historical headwinds, and challenges we have faced, our party is stronger than ever and ready to win up and down the ballot in 2022 and beyond," Cornale added.
Midterm elections are seen by many as a direct response from voters on the current presidency, and the party in the White House usually suffers congressional losses in the first midterm after the presidential election.
Democrats in Congress are currently experiencing an internal battle over the Build Back Better plan, while President Joe Biden has seen his approval ratings continually drop in the wake of increased inflation and a surge in COVID-19 cases.
Newsweek contacted the RNC and the DNC for comment.