Republicans 'Revealing Discomfort with Democracy' by Blocking Primary Challenges to Trump, CNN Anchor Says
CNN anchor John Avlon argued that Republicans are "revealing a discomfort with Democracy" by shutting down primaries in several states, despite three credible GOP challengers aiming to snatch the party's 2020 presidential nomination from President Donald Trump.
In his Reality Check segment on CNN's New Day, Avlon explained that the Republican parties of South Carolina, Nevada, Arizona and Kansas have decided to simply cancel their primaries. Meanwhile, Michigan's Republican Party has adjusted its rules to essentially make it impossible for a Republican challenger to get a delegate.
"The irony is that in 2016, candidate Trump complained about 'rigged' primaries, but now that he's in power, he seems to be doing the rigging," Avlon asserted. "So, don't believe the hype that all of this is normal. By shutting down primaries, Republicans aren't following precedent. They're revealing a discomfort with Democracy."
During the segment, Avlon explained that states have canceled primaries in the past, but only when no credible challengers presented themselves. He argued that was not the case in this election, as all three challengers served as elected GOP lawmakers, including two former governors and a former congressman.
"They're long shots to be sure," Avlon admitted. "Trump is very popular among Republicans. But because of that, you think he wouldn't shy away from a fight he's likely to win. On the flip side, the candidates can make a credible case that Trump has abandoned core conservative principles, on things like free trade, fiscal discipline and foreign policy."
Trump's current primary challengers are former Governor and Congressman Mark Sanford of South Carolina, former Massachusetts Governor Bill Weld and former Representative and radio host Joe Walsh of Illinois. The candidates have slammed the Republican efforts to block their challenge to the president.
"Are you kidding me? Are we taking our cues from North Korea now in terms of the electoral process?" Sanford asked in an interview with CNN earlier this month, slamming the state parties for making the decision to block the primaries.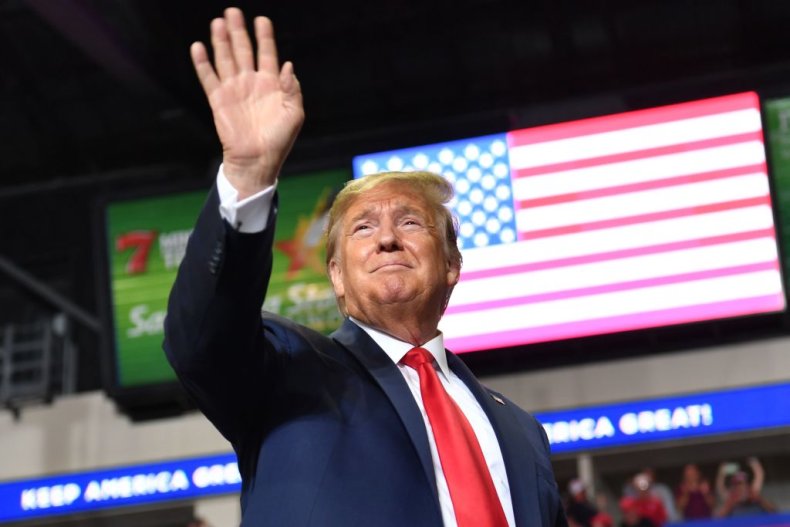 Walsh compared the situation to what happens during elections in Russia.
"This president seemingly every day attacks our democracy, but we have to be outraged. And I always want to pinch myself and remind myself that this isn't Russia," he said Monday during an interview with CNN. "I do not live in Russia. I refuse to live in Russia. We can't just cancel elections in this country."
For his part, Trump has mocked the three candidates as the "three stooges," also referring to them as a "laughingstock" and classifying their campaigns as a "publicity stunt."