Republicans Rush to Blame Obama for North Korea's Nuclear Activity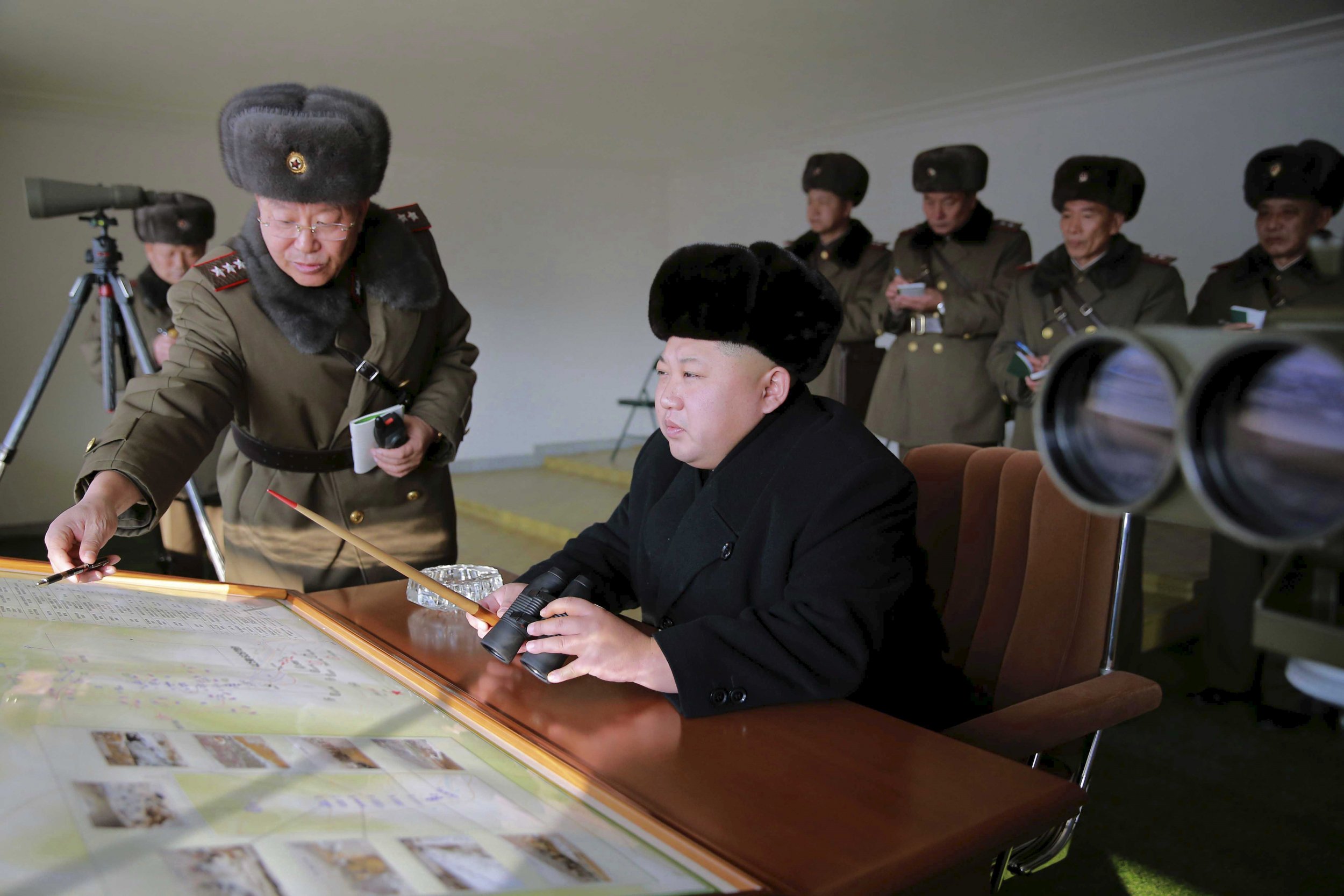 Republican leaders and presidential hopefuls were quick to blame President Barack Obama's "feckless" foreign policy for allowing North Korea to build its nuclear arms capabilities, following the isolated country's claims that it detonated a hydrogen bomb test on Tuesday.
GOP presidential hopeful Jeb Bush tweeted that the most recent test "shows danger of continuing feckless Obama/Clinton foreign policy." But it went unmentioned that his brother, George W. Bush, was the president of the United States when North Korea conducted its first nuclear test in 2006.
Decades ago, tensions rose among leaders in the U.S. and North Korea after satellite images emerged of a major nuclear complex in the reclusive country. By 1994, they negotiated a deal to freeze some of North Korea's nuclear programming.
But the pact fizzled during Bush's administration in 2002, after he questioned whether North Korea's leaders were keeping with the terms of the agreement. North Korea conducted its first nuclear test four years later in 2006.
After an earthquake was detected in North Korea on Tuesday night, state media soon announced it had performed a miniaturized hydrogen bomb test under the country's leader Kim Jong Un. The site historically has been used for the nuclear test in 2006, then again in 2009 and 2013.
If the test is deemed successful, it would be North Korea's fourth time testing a nuclear weapon since it began in 2006 and its first test of a hydrogen bomb.
Still, House Majority Leader Kevin McCarthy on Wednesday warned that North Korea's actions are a sign of the dangerous world to come if Obama and his "impotent foreign policy" don't stand up to dictators around the world.
"Whether or not North Korea actually tested an even more powerful nuclear weapon than ever before, the constant threat of nuclear war from North Korea is only exacerbated by President Obama's utterly weak foreign policy," he said in a statement.
GOP presidential hopeful Marco Rubio, who throughout his campaign has called the president's foreign policy weak, said the test is the latest example of the failed policy carried out by Obama and former Secretary of State Hillary Clinton.
"I have been warning throughout this campaign that North Korea is run by a lunatic who has been expanding his nuclear arsenal while President Obama has stood idly by," he said. "Our enemies around the world are taking advantage of Obama's weakness." He specifically has targeted the Obama administration's recent deal with Iran.
GOP contenders Ted Cruz and Carly Fiorina also linked the most recent test to the Democratic front-runner. Fiorina said North Korea is "yet another Hillary Clinton foreign policy failure."
Clinton, whose tenure as secretary of state mostly was praised until she became a candidate for the presidency, released a statement Wednesday calling on the Chinese government to assert itself in deterring actions by the North.
"As secretary, I championed the United States's pivot to the Asia Pacific—including shifting additional military assets to the theater—in part to confront threats like North Korea and to support our allies. I worked to get not just our allies but also Russia and China on board for the strongest sanctions yet," she said.
New Jersey Senator Bob Menendez, a Democrat and senior member of the Senate Foreign Relations Committee, called for immediately imposing additional sanctions against North Korea to defend the U.S. and its allies. He argued the test, along with its illegal arms trade with Cuba, human rights record and Sony cyberhack, highlight the continuing threat that North Korea poses to the U.S.
The White House said it was monitoring the situation and that it could take weeks to verify the success of the test.
During a New Year's speech last week, Kim said North Korea was prepared if it was provoked by outsiders. The country currently is under United Nations sanctions limiting its nuclear arsenal.
The U.N. Security Council on Wednesday held an emergency meeting and called the seismic activity "profoundly destabilizing for regional security." Senate Foreign Relations Committee Chairman Bob Corker in a statement Wednesday said he is committed to working with senators to bring further pressure on the regime.