Republican Senators Sure Sound Afraid to Go Home to Their Constituents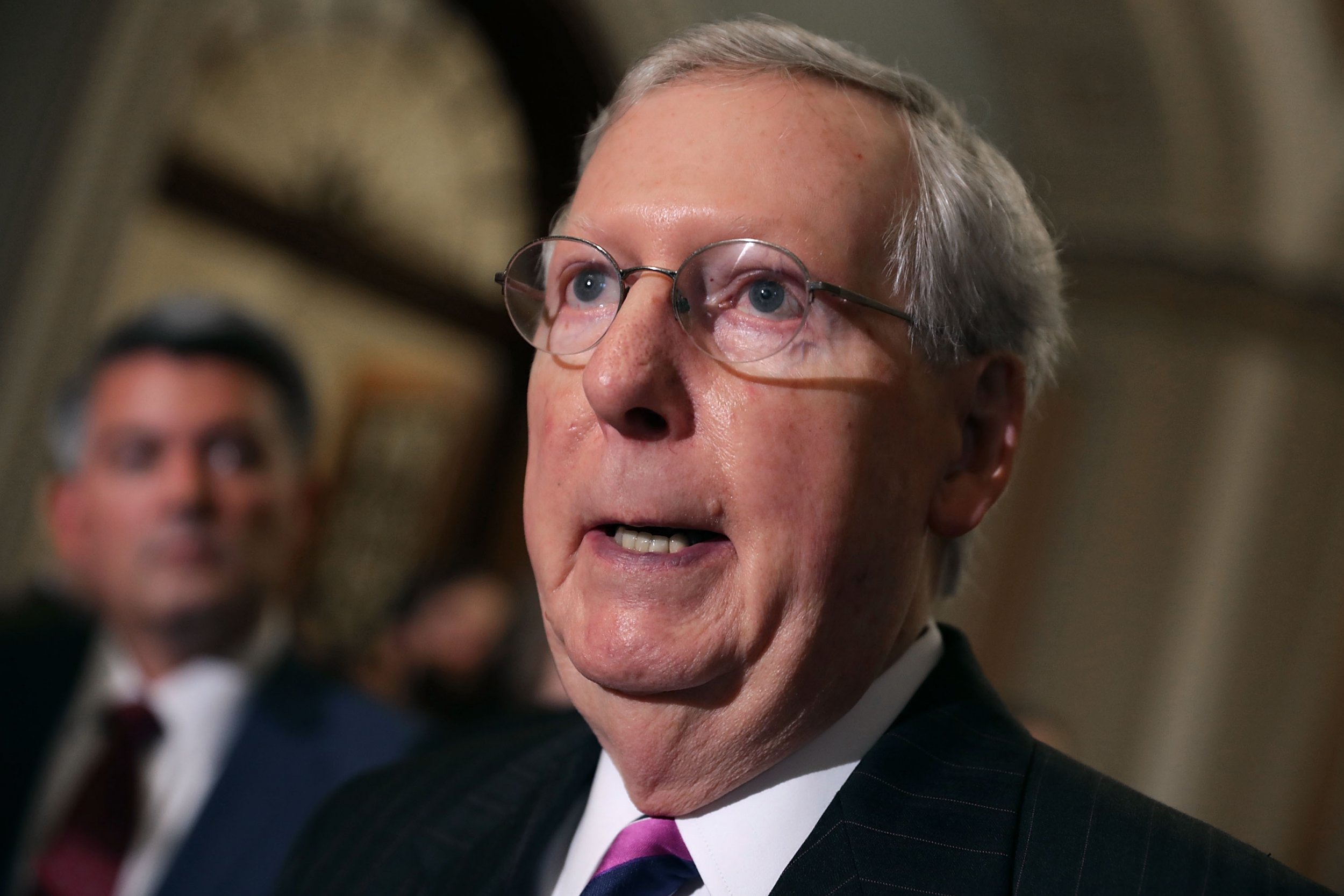 It's that time of year again in Washington, D.C., when Capitol Hill clears for recess and the seemingly constant swirl of political drama coming out of the nation's capital quiets down (if only for a moment).
But Republican lawmakers, who hold majorities in both houses and yet have no major legislative accomplishments to boast of upon returning home, sure don't seem too thrilled to be heading back to their constituents—many of whom are planning town hall protests and other demonstrations just outside of their local government offices.
Related: GOP aims to kill Obamacare yet again after failing 70 times
What's supposed to be a refreshing summer reset for elected officials may actually turn into an uprising against them, as they brace for "frustrated" voters ready to demand action on a range of campaign promises that brought the GOP into power, from overhauling the health care system to creating middle-class job growth.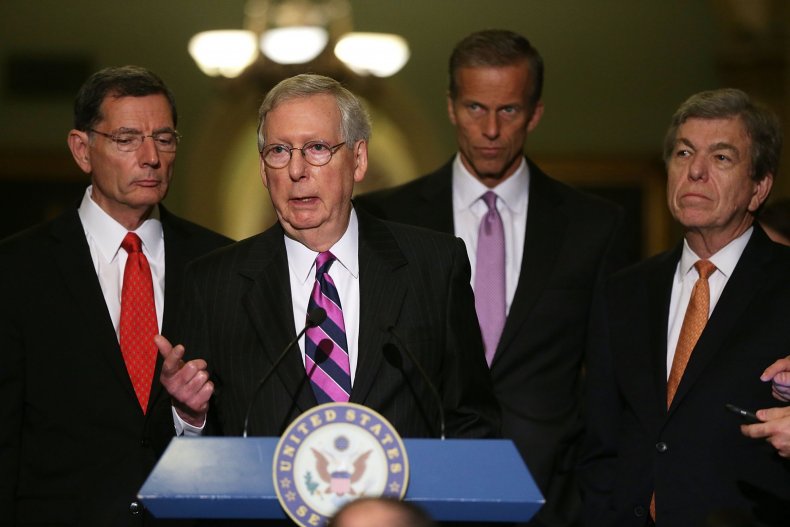 Senator John Kennedy (R-La.) described in an interview, posted Thursday, with Slate's Jim Newell how he's preparing to speak with Republican Louisianans who have grown weary of watching a stalled conservative agenda fail to take shape under their party's leadership.
"What I'm going to say to them is the truth," Kennedy said. "They're right. I'm frustrated. We're six months into this Congress, [and] we failed on health care."
Other senators appear to be either unaware of their voters' frustrations or in outright denial of their repeated setbacks on health care. "I don't think the people at home are mad at us," said Senator Orrin Hatch (R-Utah), who insists the party has "accomplished a lot, to be honest with you."
"We have not done well on the big events," Senator Tim Scott (R-S.C.) told CBS News Friday before heading back to South Carolina. "But the run of the mill, the bipartisan legislation, that never gets actual media attention, I think we've had a fairly robust six months."
It's the same thinking some Democrats conveyed before heading home for summer recess in 2009—just as their party, which was then in power, was attempting to pass major health care legislation and the newly created Tea Party was beginning to make a national splash.
As senators went home eight years ago, protesters organized massive demonstrations both inside and outside local town halls. Vocal Democratic opponents flocked to meetings across the country. Protesters chanted "throw the bums out" at Representative Tim Bishop (D-N.Y.); a town hall meeting grew hostile as one angry attendee warned Senator Arlen Specter (D-Pa.) that God would cast judgement on him and other officials for "trampling on our human rights"; violence broke out at a Florida town hall with Representative Kathy Castor (D-Fla.), who attempted to keep the peace as angry citizens shouted "Tyranny!" and "You work for us!"
If the summer of 2009 foreshadows anything for the coming weeks, it's that Republicans should expect the unexpected, and prepare for the worst.
Senator Roy Blunt (R-Miss.) was quick to deflect blame for his party's failure to come up with a substantive replacement to Obama's landmark health care initiative, the Affordable Care Act.
"On health care, I did exactly what I said I would do when I ran," Blunt tells Newell, "and tried to convince at least one other person to join the 49 of us who couldn't get to a better place in the end."
Senator Ron Johnson (R-Wis.) offered some blunt advice for his fellow lawmakers before departing Washington: "We've got to do better."
As Republicans return to being among the Americans who voted them into office during the 2016 election, President Donald Trump took to Twitter to slam his party for the poor U.S. relations with Russia. "You can thank Congress, the same people that can't even give us HCare!" Trump tweeted Thursday.
On Friday, the president retweeted a warning for his colleagues in the GOP, as they were en route to their supporters and critics alike: "Republican Senators who are opposing the President, look at the great economic news: Americans Are Noticing!"