Republicans See 18-Point Favorable Swing from Independent Voters: Poll
October has proven to be victorious for GOP candidates, with independent voters aligning with the Republican Party in an 18-point swing against Democrats, according to the latest CBS/YouGov poll that was published on Friday.
The poll shows two surveys were taken, with one conducted on October 14 with Democrats ahead of Republicans by 2 points having 40 percent of the independent vote. However, the second survey taken on October 28 shows Democrats only having 33 percent support from independent voters, with Republicans surging ahead with support of 49 percent. The poll surveyed 1,000 people and had a margin of error of 3.5 percentage points.
Craig Agranoff, a political analyst and pollster, told Newsweek on Sunday that "independent means a lot of different things to a lot of different voters and some independents who lean Republican might be more enthusiastic to answer a phone or text poll."
Democratic strategists have been ramping up ad-spending and campaign stops to thwart the "red wave" as the midterm elections draw closer. The Cook Political Report estimates that Republicans will pick up 12 to 25 House seats this election cycle. The GOP only needs to gain just five seats to win a narrow majority in the House.
Meanwhile, a loss of the House by the party currently in the White House would follow historic trends. According to The American Presidency Project, in the 22 midterm elections from 1934 to 2018, the current president's party has averaged a loss of 28 House seats and four Senate seats.
"Democrats need to figure out a better way to appeal to actual independents and figure out a way to focus more on the economy instead of social issues," Agranoff added.
This election cycle has been dominated by GOP platforms like inflation and rising crime while Democrats have campaigned on abortion rights. This has proven to be not the most effective strategy for Democrats, with the latest New York Times/Siena poll from mid-October showing voters' top concerns are the economy (jobs) and inflation (cost of living).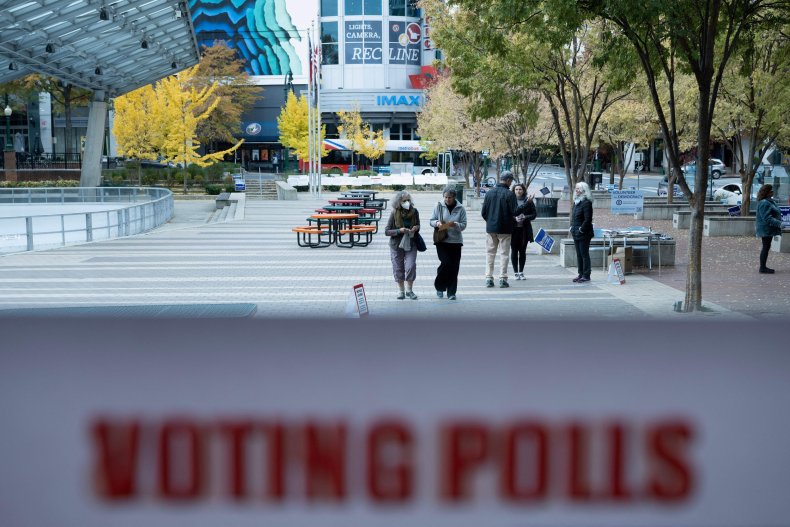 Agranoff said that many Americans do not like to identify with one specific party. "It is difficult to know what independent even means anymore. You can have a lot of Republicans identifying as independents, which this poll revealed," he said.
With early voting officially underway, there have been more than 22 million votes cast, according to NBC News' tracker. On Sunday, the tracker shows that over 45 percent of early votes have been made by registered Democrats and 36 percent of the votes have been made by registered Republicans. According to the tracker, 47 percent of Democrats requested a mail-in ballot opposed to 27 percent of Republicans.