Republicans Keep Control of the Senate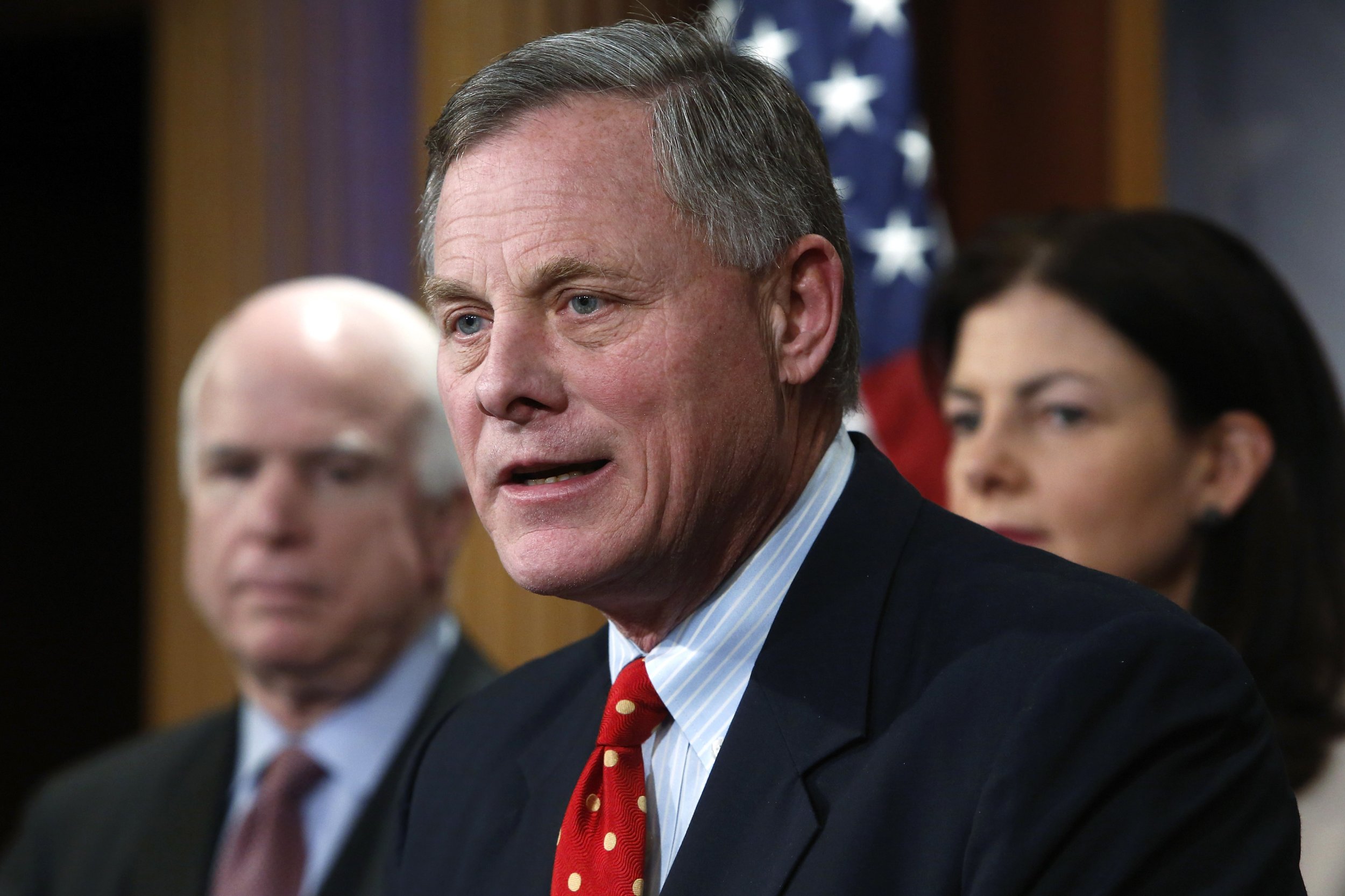 Updated | Republicans on Tuesday kept their hold on the U.S. Senate, giving President-elect Donald Trump a GOP-controlled Congress. But how they would work together remains unclear, given the tensions that have defined Trump's relationships with sitting House Speaker Paul Ryan and Senate Majority Leader Mitch McConnell.
Vulnerable Republican incumbents won in Florida, Arizona, Ohio, Pennsylvania, North Carolina and, most improbably, Wisconsin—where GOP Senator Ron Johnson trailed former Democratic Senator Russ Feingold virtually the entire race before pulling out a victory on election night. Across the board, Republican candidates benefited from the high turnout among white voters, drawn to the polls in large part by Trump's unique appeal. It's a scenario that pundits regarded as a longshot only a month ago, when Democrats were riding a surge of momentum. The release of a videotape that caught Trump making lewd remarks about women prompted dozens of congressional Republicans to renounce him, while Ryan publicly said he would no longer campaign for the GOP nominee. Slowly, however, many of them came crawling back to Trump. Even Ryan voiced support for Trump's election in a CNN op-ed published on Sunday.
Senate Republicans started this election as the underdogs, given the sheer amount of seats they were defending after sizable gains in 2014. Only two Democratic seats seemed at all likely to swing, in Colorado and Nevada. The Democrats held both of those Tuesday night. Republicans, on the other hand, needed to defend nearly a dozen seats that, early on at least, had the potential to be competitive. As of 7:30 a.m., only one GOP incumbent had fallen—Senator Mark Kirk in the deep-blue state of Illinois.
Erstwhile 2016 Republican presidential candidate Marco Rubio of Florida—as well as Rob Portman of Ohio, Pat Toomey of Pennsylvania, Richard Burr of North Carolina, Ron Johnson of Wisconsin and Roy Blunt of Missouri—won re-election despite tough, well-funded challengers and millions of dollars in attack ads paid for by liberal outside groups (conservative organizations also spent heavily defending the seats). The Senate race in New Hampshire, where Republican Senator Kelly Ayotte is seeking re-election against Democrat Maggie Hassan, remained too close to call.
In addition to keeping their grip on the Senate, Republicans will continue to control the House, although by a narrower majority than two years ago. However, Trump's surprise performance in the presidential race, and his troubled relationship with Ryan and other congressional Republicans, make it likely that even continued GOP control doesn't necessarily mean continuity on Capitol Hill. Trump may demand, or Republican members of Congress may decide, that new leadership is needed given how much the next president's unorthodox brand of conservative politics clashes with the Republican establishment currently in power.
Ryan will also be grappling with a smaller caucus than he's helmed this past year, and one that is likely to be even more deeply divided. And both he and Senate Majority Leader Mitch McConnell remain deeply unpopular with a party base that rallied around Trump. A YouGov/Economist poll released in mid-October—in the midst of Trump's public flogging of Ryan on Twitter—found the 2012 vice presidential nominee's favorable ratings had sunk 28 points among Republicans. McConnell, meanwhile, has consistently been rated one of the least popular senators in the country. And he's deeply distrusted by Tea Party conservatives who wanted him to be more confrontational with President Barack Obama,
In addition to intra-party intrigue, Republicans will still face a Democratic Party capable of clogging up the works in Congress, particularly in the Senate. The Republicans' majority in the chamber will remain below the 60-vote threshold needed to thwart a filibuster, a procedural blockade the minority has been using more and more in recent years to prevent the party in power from scoring legislative wins. Democrats had been openly talking of eliminating the filibuster if they won the Senate, a suggestion that drew scathing rebukes from Republicans.
They may now reconsider their opposition, a move that could give the Republican Party nearly unfettered power in the nation's capital. And the GOP outlook only gets better looking ahead to 2018, where Democrats will be the one defending incumbents in traditionally Republican states.
This story has been updated to reflect Trump's victory in the 2016 presidential election and the victory of Senator Roy Blunt.