Why is the Republican Party so white? The Democrats would have you believe it's because they are unabashed racists who would reject anyone with a darker complexion or foreign origin. And the explanation, though wrong, resonates for many because they see the disproportionate demographics, and assume it must be an indicator of racial bias or hatred. What else could explain the fact that just 15 percent of GOP voters were people of color in 2020—as opposed to nearly 40 percent of those who cast their votes for the Democrats?
Of course, it's true that the GOP has a history of opposing civil rights legislation, which is what turned the tide for Black voters in particular away from the Republicans and toward Democrats. Not since GOP nominee Barry Goldwater opposed the Civil Rights Act of 1964 has the GOP ever cracked 15 percent of the Black vote.
Things are shifting, though. In 2020, President Trump got historic levels of support from minority communities—especially those without a college degree. And Republicans who want to continue that trend and increase the diversity of their voters are going to have to do something counterintuitive: They are going to have to embrace losing.
The reason for this is that the shift is not going to happen overnight. It is going to require a lot of work. The Republican Party has ceded urban areas to the Democrats because up until now, they haven't seen the value in putting money into an obvious losing effort. It's never appealing in politics to tell someone to put hundreds of thousands of dollars into a campaign that will obviously lose. And yet, losing is the only way to start to gain a valuable voter base in the long run.
The truth of the matter is, while 90 percent of Black Americans voted for President Biden, many of them are what I used to be—default Democrats. While many Black Americans are true party loyalists and believe in the liberal agenda, other less politically inclined Black Americans may see the Democrats as the only party that has ever showed any interest in gaining their vote. When elections come around, these people are voting "D" straight down the ballot because they don't even know who the "R" is or what they believe in.
And that's not voters' fault.
Even worse, there are situations where there aren't any Republicans even competing for public office positions within some of these areas. While some on the right ask how Black Americans can keep voting for the same party that implements terrible local policies, I would ask them in return, how do you expect people to vote for a party that's neglected to show up or adequately invest in the Republicans who are running in these areas?
Black voters, like any other voters, want you to listen to the issues that are affecting them on a daily basis and devise a plan to remedy them. And that conversation can only happen when you actually show up.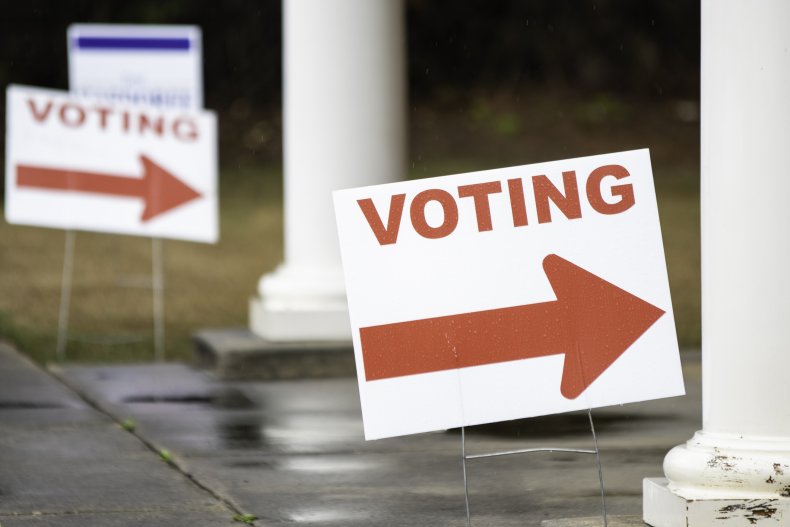 Any Republicans who do seriously show up will find immediately that the Democratic establishment has decided that all Black Americans are solely interested in Reparations and prison reform. They will instantly understand how big a gap there is between what the Democrats are offering and what Black Americans want and need. And they may not win that election the first or even second time, but Republicans have a real opportunity to fill in the gap by addressing local urban needs for the people who reside in Democratic strongholds.
I know that what I'm suggesting sounds like a huge risk. But there have already been situations where a Republican gained traction in a heavily Democratic district. For example, in my home state of New Jersey, Billy Prempeh who ran for U.S. Congress in the 9th Congressional District in 2020, turned a D+16 district into a D+9 district while gaining over 33,000 new voters for the Republicans. And he's optimistic the gains can improve for him in the next election. Look at what Glenn Youngkin was able to do turning Virginia, a D+20 state as of 2020, to the Republicans in the gubernatorial race. Or look at how tight the New Jersey governor's race was. The opportunities are real.
And the task is urgent. There is a real value in having both the Republican and Democrat parties fight for the votes of minorities. Having both political parties work to either gain or keep your vote benefits the average American because the political establishment from either party then becomes more fearful of losing it.
Right now, that battle is not only non-existent but being purposefully avoided. And that cannot continue.
If the Republican Party is serious about its desire to be a working-class party and cast a wider net while staying centered in conservatism, then the best way to win in the long run is to potentially lose in the short term. If the Republicans changed their strategy and reached out to minority districts in a caring fashion, this would not only change the landscape of their voting base in the long term but also decrease the effectiveness of the Democrats' racial slander against them.
Adam B. Coleman is the author of "Black Victim To Black Victor" and the Founder of Wrong Speak Publishing. Follow him on Twitter @wrong_speak.
The views in this article are the writer's own.