Republicans Should Foot the Bill for Their Failed Attempt to Oust Gavin Newsom | Opinion
In what feels like another episode of performative politics in an era devoted to them, Governor Gavin Newsom of California won the recall election that sought to oust him and will continue to serve the remainder of his term. Newsom won a landslide victory over 46 challengers, pulling in a whopping 62 percent of the vote.
It would have been bad enough had this just been a giant waste of time. But it was also a huge waste of money—$300 million of taxpayer money to be exact. These are funds which are desperately needed to tackle California's growing health and housing crises. And given the landslide victory achieved by Newsom and the Democratic Party by extension, the Republican Party should foot the bill and cover the cost of the recall election in its entirety.
With so many other more pressing issues, taxpayers should not be expected to pay for this failed vanity project.
For that is what it was. The effort to recall Newsom followed months of pressure from Republican Party officials citing right-wing, Trump-style grievances over things like Newsom's pro-immigrant and tax-raising policies. The petition picked up steam after the coronavirus pandemic found its epicenter in California, and by April of this year, the recall petition had enough signatures to qualify for the ballot.
What followed was months and months of campaigning during which ludicrous sums of money were spent by challengers to Newsom, as well as by Democrats fighting to keep him. And both President Joe Biden and Vice President Kamala Harris took time out of their busy executive roles to campaign for Newsom. Meanwhile, one Republican candidate, John Cox, went so far as to hire a real-life bear for his campaign.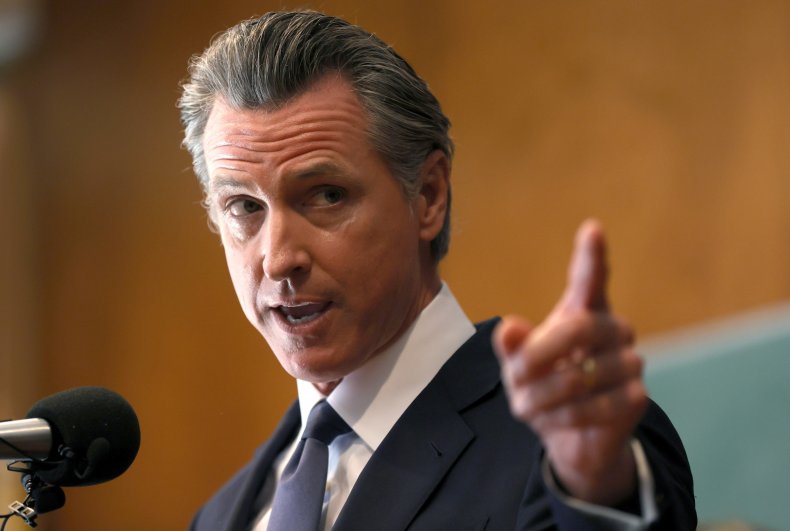 California is a solidly blue state; 60 percent of voters picked Biden over Trump, so it's unsurprising that yesterday's gubernatorial results favored Newsom. Indeed, the results of the recall could have been easily predicted, which brings into question the vast amounts of money spent on the election. And the high expenditure was 100 percent the Republicans' fault. If the recall campaign had started in 2022 and was part of other state and federal elections, it would have cost less than a third of the amount, according to the Secretary of State.
California really could use that money, too. The worthy causes that $300 million could have been allotted to are too numerous to count. The delta variant of COVID-19 is raging with counties across the west coast reinstating mask mandates and hospitals once again finding themselves at capacity. Taxpayer money would be far better served tending such crises than on unnecessary partisan politics.
Perhaps even more pressing is the homelessness crisis taking over the streets of Los Angeles and San Francisco. As of March this year, over 150,000 Americans in California were registered as homeless, accounting for more than a fifth of all of the nation's homeless population. Whole parks in Los Angeles have been converted to tent cities for the homeless, reminiscent of the refugee camps I have visited across the world as journalist. The preposterous wealth inequality across the Golden State has resulted in a desperate and growing need for affordable housing.
But instead of taking on these righteous and crucial issues, California taxpayers have found themselves funding the polarizing partisan politics of the GOP. For a party that supposedly opposes high taxes, the ease with which they are willing to spend public money for their own interests is ironic.
We should not allow this to stand. The Republicans sowed this ridiculous episode and it is they who should reap for it. The GOP should foot the bill for the entire recall effort so Californians of good standing can spend our taxpayer dollars on more pressing, worthwhile causes like housing the poor and healing the sick.
It's ridiculous for Democratic Californians to have to pay $300 million for the right to be governed by the man who we already democratically elected.
Let the Republicans pay for their own ridiculous mistake.
Ahmed Twaij is a freelance journalist and filmmaker focusing mainly on U.S. politics, social justice and the Middle East. His Twitter is @twaiji.
The views in this article are the writer's own.