Republicans Suffer Blow as Ohio Supreme Court Narrowly Rejects Redistricting Map
A divided Ohio Supreme Court on Wednesday rejected a GOP-dominated commission's legislative redistricting plan, saying it doesn't meet constitutional provisions to reduce partisan gerrymandering.
In its 4-3 decision, the court determined that the maps must be redrawn within 10 days because Ohio's redistricting commission didn't try to produce districts that matched with statewide voter preferences. Ohio voters approved a constitutional amendment in 2015 that created a bipartisan commission tasked with drawing an even-handed map of legislative districts.
In its majority opinion, the court wrote that both sides had agreed that over the last decade that Republican candidates had won 54 percent of the vote to Democratic candidates' 46 percent. However, the commission's map of House districts favored Republicans with 67 seats to Democrats' 32. The commission's Senate map was similarly lopsided, with Republicans favored with 23 seats to 10 seats for Democrats.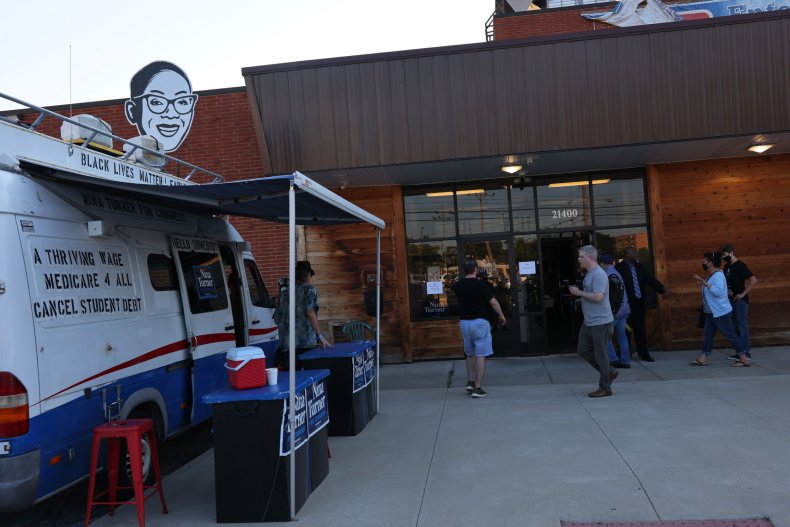 Ohio Democratic Party Chair Elizabeth Walters responded with a statement applauding the ruling and calling on the redistricting commission to "create fair maps reflective of our state."
"The Supreme Court today recognized what Ohioans already knew—GOP politicians tried to ram through an unconstitutional map that further rigs the state in favor of one party over another," she said. "Now that the Supreme Court has ruled, it's imperative that the commission actually do their jobs this time and create maps that reflect our state, not a Republican party wish list."
The Ohio Republican Party could not be reached for comment Wednesday afternoon.
The seven-member Ohio Redistricting Commission is comprised of the governor, state auditor and secretary of state (all of whom are currently Republicans). The state Senate president and speaker of the House (also currently Republicans) each appoint one member. The House and Senate minority leaders also have one member each.
After the commission approved the new maps in September, multiple organizations including the League of Women Voters of Ohio and others brought court challenges against the new districts, arguing they unduly favored Republicans.
Republican legislative leaders argued during court proceedings that requirements that districts reflect statewide voting preferences were "aspirational." But the Supreme Court disagreed.
In dissenting opinions, Justices Sharon Kennedy and Patrick Fischer argued that the court had a limited ability to oversee the commission's work.
State legislatures are required to redraw their legislative and congressional districts every 10 years to account for demographic shifts reflected in new U.S. Census Data.
The redistricting process is often highly political, and both parties have been accused of redrawing districts for unfair electoral advantage.
The Ohio Supreme Court is also considering a similar challenge against its new congressional districts.