Republicans Susan Collins And Martha McSally Are In Serious Danger Of Losing Their Senate Seats To Democratic Challengers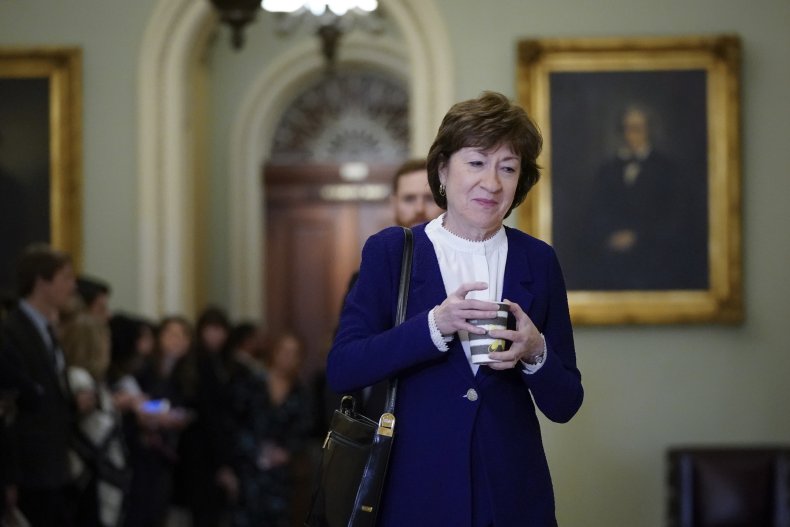 Republican Senators Susan Collins of Maine and Martha McSally of Arizona are in danger of losing their senate seats in the upcoming election, according to a new poll.
Public Policy Polling surveyed 872 Maine voters and found 47 percent would vote for Democratic challenger Sara Gideon this fall, compared to 43 percent for Collins, with a margin of error of plus or minus 3.3 percent.
PPP also polled 666 Arizona voters and found 47 percent would vote for Democratic challenger Mark Kelly while 42 percent would vote for McSally, with a margin of error of plus or minus 3.8.
If Collins and McSally both lose their seats to Democrats and the party is able to hold on to its current seats, they would have 49 seats in the Senate, including the two independent senators that currently caucus with the Democrats.
Collins has held her seat in Maine since she was elected into office in 1996. The poll found that 57 percent of Maine voters disapprove of her job performance, and 33 percent approve of her performance. Her challenger did not fare much better with 34 percent of Maine voters saying they have a favorable view of Gideon and 32 percent said they had an unfavorable view of her. Another 33 percent said they did not know enough about Gideon to have an opinion.
The poll also asked why respondents felt Collins voted to acquit President Donald Trump during his impeachment trial. Forty-seven perfect thought the senator voted to acquit President Donald Trump of charges for political reasons while 43 percent thought she voted to acquit Trump because he did not commit any impeachable offenses.
Collins and Utah Senator Mitt Romney were the only two Republicans to break ranks with their party in a vote on a motion to allow additional witnesses and evidence into the Senate impeachment trial. The motion ultimately failed on a vote of 51-49. Trump was later acquitted on the two articles of impeachment in the Senate.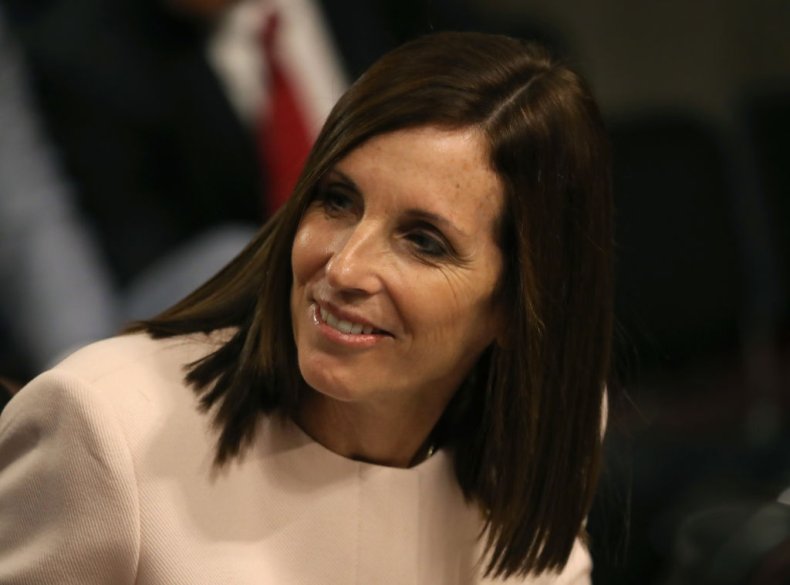 The Arizona senate race this fall will be McSally's first senate race after losing in 2018. McSally ran for the Senate in 2018 in a tightly contested race against current Arizona Senator Kyrsten Sinema and lost by about 60,000 votes. McSally was later appointed to Senator John McCain's seat in 2019 after he passed away and his successor resigned after only a few months in office.
The poll found that 46 percent of Arizona voters disapprove of the job the former Air Force colonel has been doing, while 37 percent approve of her performance. In contrast, Kelly has a favorability rating of 41 percent with Arizona voters surveyed and an unfavorable rating of 29 percent. Another 30 percent of voters responded that they were unsure.