Republicans look set to keep Pennsylvania red, with bookmakers tipping them to secure victory over their Democratic rivals in the most expensive Senate race in the country.
David McCormick is the favorite to secure victory over his fellow Republican rival Dr. Mehmet Oz in the race to win the most expensive Senate seat, according to betting aggregators.
US Bookies said in an April 5 news release that former Treasury Department official David McCormick's odds had improved from 13/2 in December 2021 to 7/10.
In contrast, celebrity physician Dr. Oz's odds also improved slightly since December going from 9/5 to 17/10 although he still trails McCormick.
But Democrats trail even further behind with the party's favorite John Fetterman's odds to win the senate race having worsened from 12/5 to 13/2.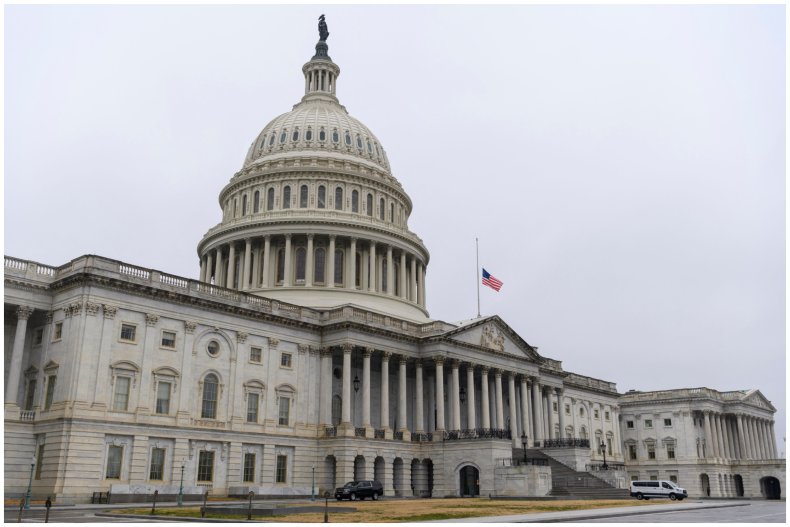 A spokesperson for the betting aggregator said: "Though Dr. Oz was the favorite at the end of last year, David McCormick has built serious momentum to the point that bookies now say it's more likely than not that he wins the election.
"Meanwhile, Democratic favorite John Fetterman's odds worsened, making it more likely that the Pennsylvania seat will stay red."
The US Bookies spokesperson added: "While Republican candidates bashed McCormick during his absence at a forum in Harrisburg, he still holds a strong position among the GOP in this race.
"However, the same can't be said for Fetterman, as fellow Democrats took a similar approach during his absence from a primary debate and the Lieutenant Governor's odds have been on a downward trend so far this year."
US Bookies has since shared the following odds for candidates hoping to win the Pennsylvania Senate Election:
David McCormick: 7/10
Dr. Mehmet Oz: 17/10
John Fetterman: 13/2
Jeff Bartos: 8/1
Carla Sands: 9/1
Conor Lamb: 10/1
Keith Rothfus 50/1
The Pennsylvania Senate Election is the most expensive race in the country where $50 million has been spent, according to Fox Business.
AdImpact found the majority of money had been spent in the GOP Senate primary with $40.2 million going on advertisements. In comparison, Democrats spent $9.7 million.
Newsweek has contacted Dr. Oz and McCormick for comment.
The Pennsylvania race opened up after incumbent Republican Senator Pat Toomey, a vocal critic of former President Donald Trump, said he would not seek a third term in 2022.
He had been one of seven Republican senators who voted to convict Trump in his second impeachment trial following the riot at the Capitol building in Washington D.C. last year.
Toomey's decision not to seek reelection led Dr. Oz to announce he would contest the seat.
Dr. Oz ended his self-titled talk show after 12 years on the air to focus his efforts on the election.
The Dr. Oz Show aired its final episode on Friday, January 14, 2022, despite the fact the show had been renewed for two more seasons taking it to 2023.
He had been critical of the COVID-19 pandemic response, including mandates and policies that "closed our parks, shuttered our schools, shut down our businesses and took away our freedom."