Republicans Take Senate In Big Night for GOP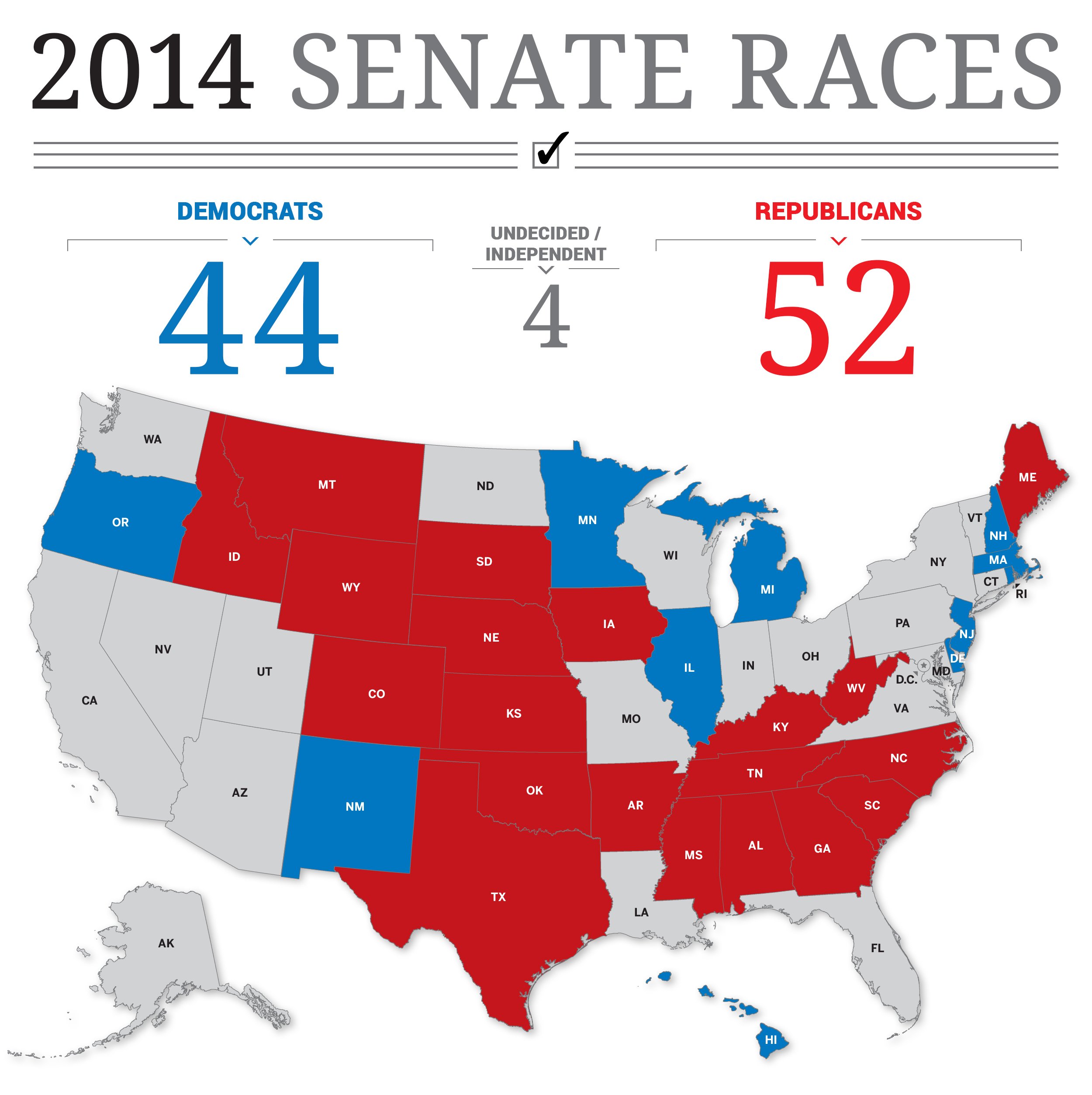 Tuesday turned out to be a big day for Republicans and a rout for Democrats.
The Republican Party won control of the U.S. Senate Tuesday, gaining more than the necessary six seats they needed to reach a majority in the upper chamber. When the next Congress begins in January, the GOP will control both the House and the Senate.
Republicans headed into Election Day as the favorite to take over the Senate—thanks largely to structural advantages in midterm elections when Democratic voters often drop out of the electorate. President Obama's low approval rating was a drag on Democratic candidates and historically the party that holds the White House does poorly in midterm years. Democrats also faced an uphill battle to hold the Senate because they were defending seats in increasingly red states like Louisiana and Arkansas. Obama recently called this map "the worst possible group of states for Democrats since Dwight Eisenhower."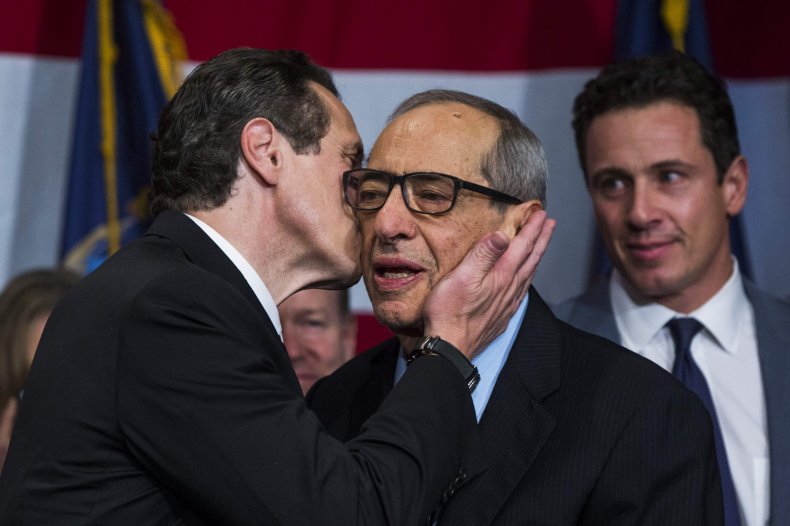 In Focus
Candidates celebrate and commiserate as the results of the midterm elections came in Tuesday night.
Launch Slideshow

15 PHOTOS
Republicans capitalized on those built-in advantages Tuesday—winning close races from the Colorado Senate race to gubernatorial contests in Florida and Wisconsin.
Among a few bright spots for Democrats was Sen. Jeanne Shaheen's win in New Hampshire and Tom Wolf's win in the Pennsylvania gubernatorial contest.
The biggest surprise of the night was the Virginia Senate race, where Democratic incumbent Mark Warner was expected to sail to reelection. Instead, the election came down to just a few thousand votes. Warner is ahead by a hair but the race is likely headed for a recount.
The Senate Races
Contested Senate races on the Republican side of the ledger as of late Tuesday night:
Kentucky: Democrats had hoped to flip the Bluegrass State, but incumbent Republican Mitch McConnell beat Democratic Secretary of State Alison Lundergan Grimes handily.
Arkansas: GOP Rep. Tom Cotton defeated incumbent Democratic Sen. Mark Pryor in a race that was called as soon as the polls closed. Pryor's loss is a sign of how red Arkansas has become in recent years.
Colorado: Republican Rep. Cory Gardner defeated incumbent Democrat Mark Udall in this purple state. Udall had trailed Gardner for most of the last month and banked on the Democrats turnout operation and strong support from women voters to put him over the top. This is a big pickup for Republicans in a state that had trended blue in the last 10 years.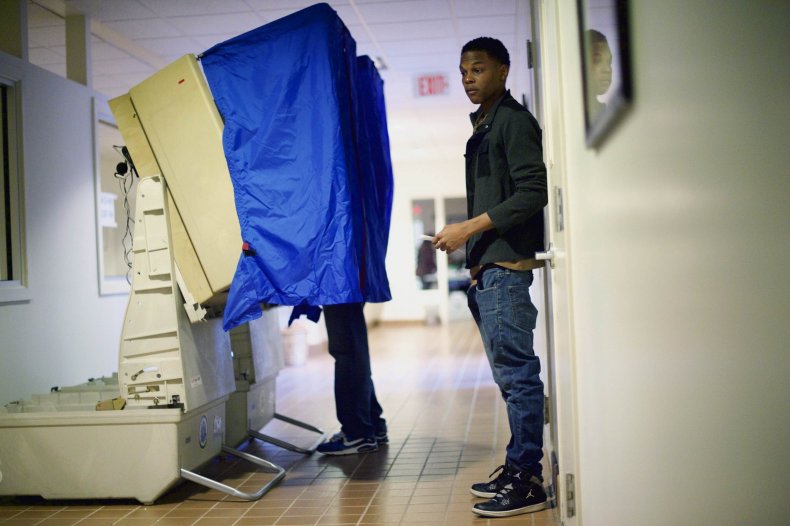 In Focus
Americans will determine whether Republicans or Democrats will hold the majority in the U.S. Senate when they head to the polls to vote in midterm elections Tuesday
Launch Slideshow

20 PHOTOS
Georgia: Democrats had hoped to for an upset in Georgia, where demographic shifts are slowly turning the state purple. But not fast enough for Tuesday, when Republican David Perdue beat Democrat Michelle Nunn for the open Senate seat.
Iowa: Republican Joni Ernst defeated Democrat Bruce Braley, filling an open seat long held by Democrat Tom Harkin.
Kansas: Democrats had hoped that independent Greg Orman would top Republican incumbent Pat Roberts. But Roberts is projected to win late Tuesday.
Democrats did win some races Tuesday:
New Hampshire: Incumbent Democrat Jeanne Shaheen defeated former Massachusetts Senator Scott Brown—who recently moved to New Hampshire to challenge Shaheen. The New Hampshire race was their first success of the night
Undecided States as of Tuesday night
Louisiana: The Louisiana Senate race between incumbent Democrat Mary Landrieu and GOP Rep. Bill Cassidy is headed to a runoff since neither candidate took 50 percent of the vote. But the Republican is favored to win in the runoff, as FiveThirtyEight's Nate Silver put it on Twitter:
Virginia: Incumbent Warner was supposed to be easily re-elected but instead this race is still too close to call and could head to a recount. Both Republican and Democratic operatives are likely kicking themselves right now for not paying more attention to this race, which stayed under the radar the entire election cycle.
North Carolina: The race between incumbent Democrat Kay Hagan and Republican challenger Thom Tilis was too close to call late Tuesday—but the Republican was running up the margins. [UPDATE 9:30 a.m.: Tillis defeats Hagan, another pickup for the GOP]
Alaska: Incumbent Democrat Mark Begich is in a tight race against Republican Dan Sullivan, the favorite in this red state. But the polls here don't even close until 12 a.m. Eastern Time.
Governor's Races
There were an unusually large number of close governor's races this year—so close, in fact, that most of them were too-close-to-call Tuesday night.
Republican wins:
Florida: Incumbent Gov. Rick Scott persevered against Democratic challenger Charlie Crist—the former Republican governor now running as a Democrat.
Wisconsin: Incumbent Republican—and likely 2016 presidential candidate—Scott Walker defeated Democratic challenger Mary Burke. This is Walker's third win in four years since he faced a recall election after passing a bill that weakened unions.
Illinois: Republican Bruce Rauner topped embattled incumbent Gov. Pat Quinn, putting the blue state in the Republican column.
Georgia: Republican incumbent Nathan Deal staved off a challenge from Democratic state Sen. Jason Carter.
Michigan: GOP incumbent Rick Snyder beat his Democratic challenger, Mark Schauer.
Democratic wins:
Pennsylvania: As expected, Democrat Tom Wolf unseated Republican incumbent Tom Corbett—a projected but still important win for Democrats in Pennsylvania. Corbett became the first governor of Pennsylvania to lose a reelection bid since the state changed its constitution to allow incumbents to run for second terms in 1968.
Too close to call:
Colorado, Maine, Kansas, Massachusetts, Connecticut, Maryland.
[UPDATE 9:30 a.m.: Maine, Kansas, Massachusetts and Maryland are now in the GOP column. Connecticut and Colorado still too close to call.]
The House
The GOP-controlled House of Representatives was never expected to go to Democrats—in fact, Republicans are gaining seats in the House.
A few notable races come from conservative Democrats in red districts who have been unseated as their home states and districts have grown increasingly Republican.
Democratic Rep. Nick Rahall in West Virginia lost a House seat he's held for 38 years. West Virginia's open Senate seat, held for a long time by Democrat Jay Rockefeller, also went to a Republican, Shelley Moore Capito, on Tuesday.
In Georgia, conservative Democrat John Barrow lost his southern Georgia seat. He was the last white Democrat from the deep south, where Democrats were the dominant party from Reconstruction until the last few decades — a reminder of how party alignment in the south is largely about race.