Republicans Traditionally Suppress Voters, Trump Adviser Says in Recording Before Walking Back Remarks
Justin Clark, senior political adviser to President Donald Trump, told Republicans in Wisconsin that the Republican party has engaged in voter suppression during elections, according to a recording obtained by a liberal activist group. Clark said he was taken out of context, and was referring to false accusations lobbed at the party.
"Technically, it's always been Republicans suppressing votes in places," Clark said during a discussion at a November meeting of the Republican National Lawyer's Association in Wisconsin. Clark's comments were captured on audio tape.
"Let's start protecting our voters. We know where they are," Clark said. "Let's start playing offense a little bit. That's what you're going to see in 2020. It's going to be a much bigger program, a much more aggressive program, a much better-funded program."
Clark also discussed areas in Wisconsin where Democrats have been known to "cheat."
"Cheating doesn't just happen when you lose a county," Clark said. "Cheating happens at the margin overall. What we're going to be able to do, if we can recruit the bodies to do it, is focus on these places. That's where our voters are."
Clark later denied the remarks to the Associated Press saying that within context, "My point was that Republicans historically have been falsely accused of voter suppression and that it is time we stood up to defend our own voters. Neither I nor anyone I know or work with would condone anyone's vote being threatened or diluted and our efforts will be focused on preventing just that."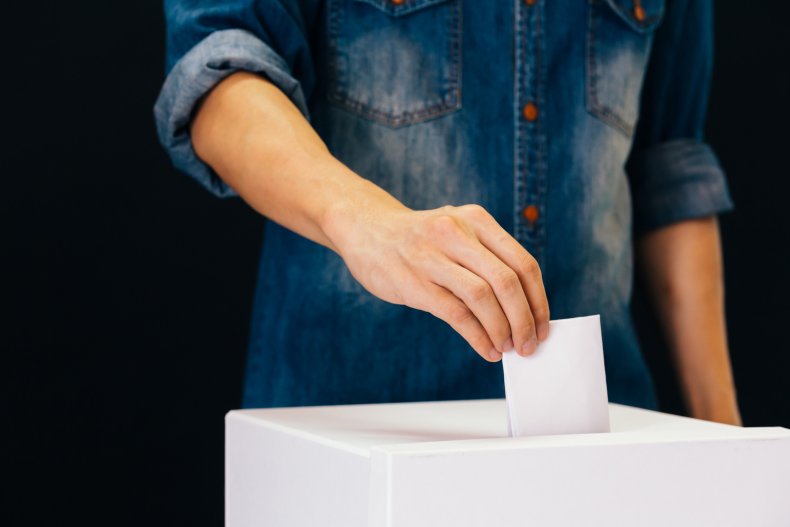 Newsweek had reached out to both the White House and One Wisconsin Now, the group that released the recording of Clark, but did not receive a comment in time for publication. On Friday, American Bridge, a liberal organization that had earlier obtained the recording that was later given to the Associated Press, posted the audio on YouTube.
Democrats accused Republicans of violating the Voting Rights Act in 1982 by actively suppressing voters in some minority areas by, among other things, installing off-duty law enforcement officers wearing armbands emblazoned with the words "National Ballot Security Task Force." While the RNC never explicitly admitted to the accusations, they agreed to a consent decree which limited how much Republicans could monitor a voting area.
That consent decree was lifted in 2018 allowing the Republican party more freedom to monitor polling places. Clark said in his remarks that every swing state in the country, including Wisconsin, would have a state director of election day operations by early 2020.
"We've all seen the tweets about voter fraud, blah, blah, blah," Clark said. "Every time we're in with [Trump], he asks what are we doing about voter fraud? The point is he's committed to this, he believes in it and he will do whatever it takes to make sure it's successful."
Clark was chosen to be a deputy assistant to Trump and the White House director of intergovernmental affairs in January 2017 after working on Trump's campaign as deputy national political director.
Updated 6:27 PM ET, December 21, 2019, to reflect that the liberal organization American Bridge, which had obtained the recording that was later given to the AP, uploaded the audio to YouTube.