Republicans and Trump Campaign Raise $200 Million as President Continues Evidence-Free Claims of Election Fraud
President Donald Trump has inspired more than $200 million in donations while promoting unsubstantiated claims of massive voter fraud in the aftermath of his loss to President-elect Joe Biden.
The Trump campaign and the Republican National Committee (RNC) said Thursday that they, along with several other Trump-associated groups, had raised $207.5 million in the month since Election Day. When fundraising figures from the weeks leading up to the election are included, from October 15 onwards, the total balloons to a massive $495 million.
"These tremendous fundraising numbers show President Trump remains the leader and source of energy for the Republican Party, and that his supporters are dedicated to fighting for the rightful, legal outcome of the 2020 general election," Trump campaign manager Bill Stepien said in a statement.
"It also positions President Trump to continue leading the fight to clean up our corrupt elections process in so many areas around the country, and to build on gains from the 2020 elections so we can take back the House and build on our Senate majority in 2022," Stepien added.
Post-election fundraising campaigns have often focused on efforts to overturn the results of the election while promoting evidence-free claims that what appears to be a decisive Biden victory was actually a Trump win that was "stolen" from him. Legal efforts by the campaign and allies have been repeatedly failed to pass muster in court, while Trump has continued to promote conspiracy theories and debunked voter fraud claims on social media.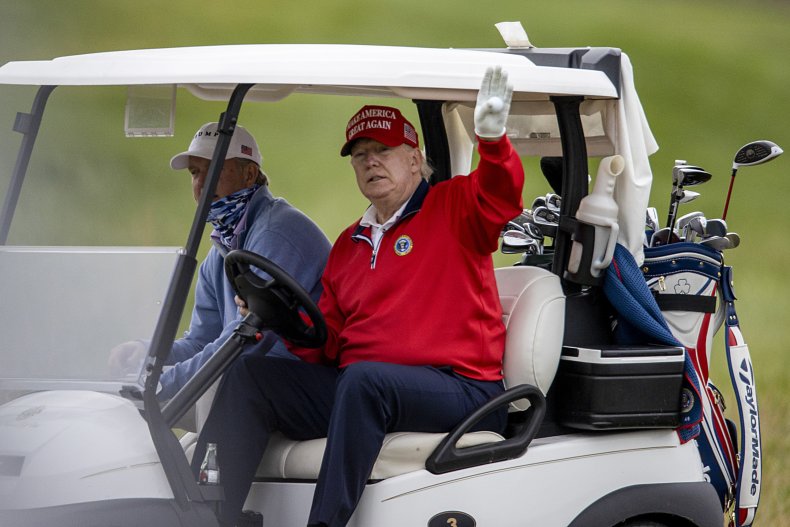 Although pro-Trump conspiracy theories almost certainly boosted donations to the RNC after the president's loss, allowing baseless claims to flourish could easily backfire on Republicans. Pro-Trump lawyers Sidney Powell and Lin Wood held a press conference on Wednesday urging Georgia Trump supporters to protest the election outcome by boycotting January 5 runoff elections that will determine which party controls the U.S. Senate.
If Democrats win both runoffs, they will have full control of Congress, with Vice President-elect Kamala Harris holding the power to break 50-50 ties in the Senate. Polls released Thursday showed incumbent GOP Senators David Perdue and Kelly Loeffler are both trailing their Democratic Challengers, Jon Ossoff and Raphael Warnock, although the contests remain tight.
Record high turnout in November meant that both presidential candidates received massive numbers of votes nationally, with Trump setting the high mark for votes won by a sitting president. However, Biden received over 7 million more votes than Trump, winning by far the most votes of any candidate in U.S. history with a total exceeding 81.2 million, according to the Cook Political Report's National Popular Vote Tracker.
In the Electoral College, where 270 votes determine the winner of the presidency, Biden won 306 votes to the president's 232, the same margin of victory that Trump achieved over former Secretary of State Hillary four years earlier. Trump described his 2016 win as a "massive landslide victory" before results were certified, although he was trailing and eventually lost the popular vote by 2.9 million.
Newsweek reached out to the Trump campaign for comment.