Republicans' Blind Loyalty to Donald Trump Is a 'Cancerous Growth' in the GOP, Mark Sanford Says
In one of his first interviews since being defeated in a House primary race in South Carolina, Representative Mark Sanford likened blind loyalty to Donald Trump to the Republican Party's death.
"It's a cancerous growth," Sanford told Rolling Stone. "Yeah, it is metastasizing."
Primary campaigns during the 2018 midterm election cycle revealed a telling trend among the GOP. If candidates align themselves with President Trump and his "Make America Great Again" agenda, they will do well in the polls. Disagree with the president and you risk being cast aside before making it to a general election.
Sanford experienced the latter firsthand on Tuesday when he lost his first election in more than two decades to political newcomer and avid Trump supporter Katie Arrington. He revealed that he told one of his sons after the loss that "the good part of a funeral is you get the eulogies."
Just hours before the polls closed in South Carolina, Trump tweeted his endorsement of Arrington and denounced Sanford for being "unhelpful" and essentially "MIA" in carrying out the president's campaign message.
In her victory speech, Arrington told her supporters that "we are the party of Donald J. Trump." Sanford agreed that it is what the GOP has "morphed into."
Earlier this week, Republican National Committee Chairwoman Ronna McDaniel tweeted, "Complacency is our enemy. Anyone that does not embrace the @realDonaldTrump agenda of making America great again will be making a mistake."
Republican Senator Bob Corker acknowledged the "cultish" phenomenon surrounding Trump supporters and warned that it might not be a good thing for the Republican Party to promote.
Sanford echoed those warnings in the interview, saying the system set up by the country's founding fathers, who valued debate and compromise, no longer exists.
"One ought to have the courage of one's convictions but one ought to balance that with some degree of humility in the courage of one's convictions. And that ain't a selling message right now. That's just not where the political marketplace is," he said.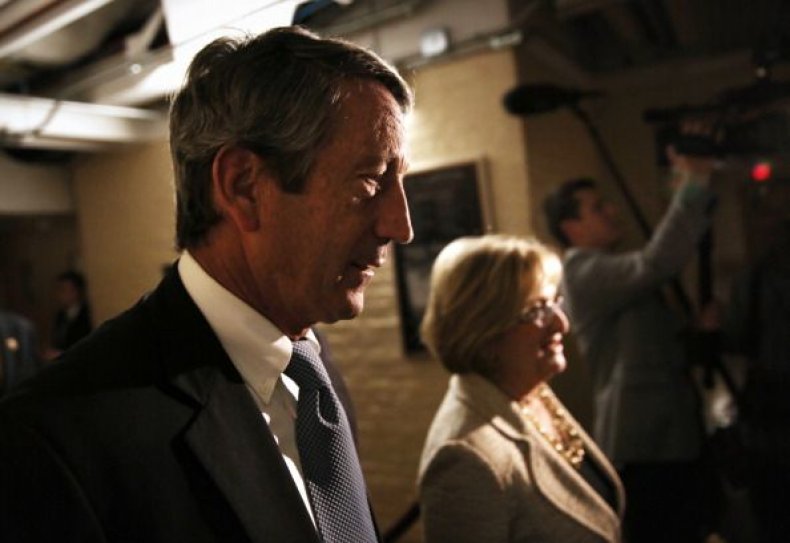 After poll numbers showed that he was going to lose the election, Sanford addressed his supporters in a speech and urged them "not to throw the baby out with the bathwater."
He continued, "There is a belief based on people's legitimate frustrations with Washington, which is what brought about the whole Trump era, that maybe we need to throw out the institutions of Washington and start all over. That would be a grave mistake."
Sanford, who has five more months to serve as a representative in the House, has not stated what he will do when his term is over.