Republicans in Virginia Refuse to Call Transgender Lawmaker Danica Roem a Woman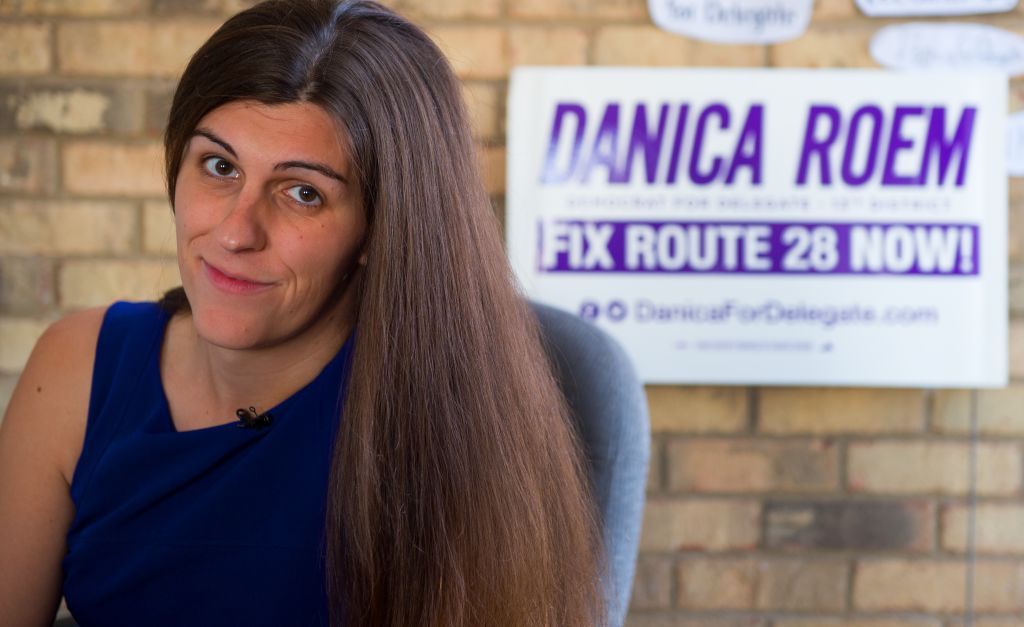 Republican lawmakers in Virginia plan to throw out hundred-year-old rules in their General Assembly so they don't have to call the state's first transgender legislator a woman.
Throughout the campaign leading up to the state election in Virginia early this month, Danica Roem's Republican rival, Robert G. Marshall referred to her as a man in public, as did Virginia Republican Party campaign fliers.
If three close races in the state house—which are yet to be decided—leave its Republican majority intact, members will stop referring to each other as "gentleman" or "gentlewoman," Republican House Majority Leader M. Kirkland Cox told the Washington Post through a spokesman early this week.
"All members will be afforded the same respect and courtesy that this nearly 400-year-old institution commands," said Parker Slaybaugh, who represents Cox. "Speaker-designee Cox believes the 'gentlelady' and 'gentleman' terminology is outdated, and that referring to everyone as 'delegate' is more timely and appropriate."
Roem's 54.14 % to 45.46 % victory over Marshall was significant as he had pushed for legislation that would limit transgender people using washrooms based on their sex at birth. He was also one of the state's longest-serving legislators.
Marshall said during the campaign that Roem was using her gender identity to score political points.
Read more: Judging Trump: How the Dem victory in Virginia changed everything
Roem responded after her win: "Bob is my constituent now. I don't attack my constituents." She told the Post that she is surprised Republicans would move to end the tradition but "what matters the most to the people of the 13th District is that the woman they elected to serve them will be working on their behalf."
"I will conduct myself as the gentlewoman from Prince William while I'm in Richmond and in any other official capacity in which I serve," she added.
Democrat Kenneth R. Plum, Roem's fellow Viriginia delegate, declared, "If Danica Roem had not won the election we would still be doing the same thing we have done for 400 years. It's unfortunate that we, in effect, have to single out her election, as unique as it is."
Republicans argue that is is high time for a change. "It's one of those things that we're going to be forced to deal with," said pastor Travis Witt, of Gilboa Christian Church who supported Marshall's bathroom bill. "It is much safer to use a nebulous, neutral term."
Roem will be sworn in to the Virginia House of Delegates in January.