Republicans Voted To Define Being Transgender As 'A Disqualifying Psychological and Physical' Condition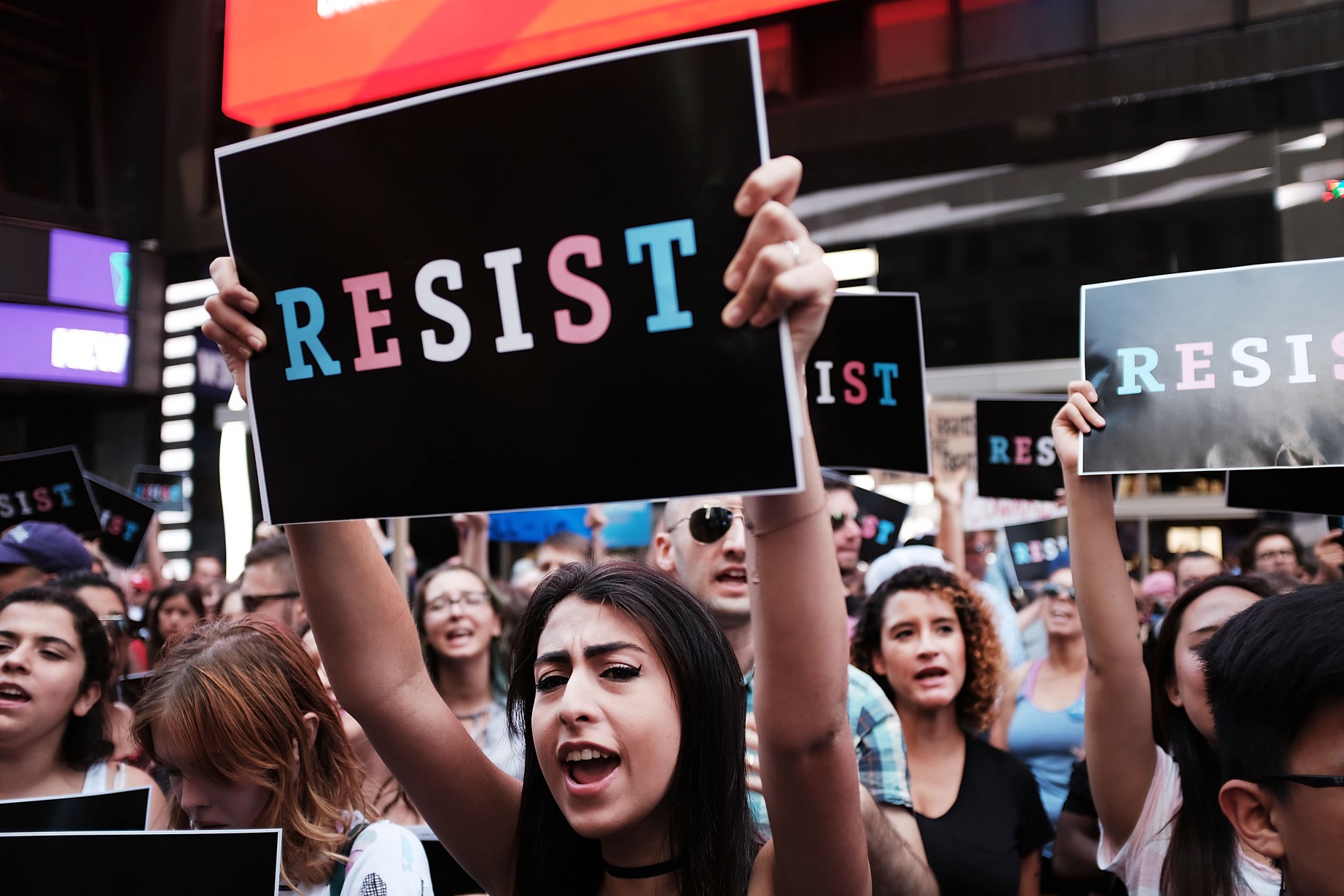 The Republican National Committee voted to support Trump's August order that defines being transgender is "a disqualifying psychological and physical" condition on Friday, according to the Associated Press.
This came at the RNC's annual winter meeting in which the committee voted in support of Trump's transgender military ban. The ban, despite now being backed by the RNC, has suffered immense legal setbacks. Three federal courts have ruled against it. The issue has left many Senate Republicans divided, including military veterans Joni Ernst of Iowa and John McCain of Arizona, who have both objected to Trump's ban.
Read More: Trump's Transgender Military Ban: An Explainer
The resolution states that the RNC supports the President's "intent and prerogative to strengthen our military with sound personnel policies." It also asks the Justice Department to take the case to the U.S. Supreme Court to get a final decision on the ban.
"It's customary for the RNC to pass resolutions supporting the president, especially when policies are challenged in court," the AP noted. "There was no public debate on the measure during the RNC's general session Friday."
The Democratic National Committee responded on Friday in a statement calling the vote a "hateful resolution, which only serves to subvert and further demean hardworking men and women who want to serve their country in the most honorable way they can."
"The RNC has proven they are more than willing to deny basic rights to LGBTQ Americans all while accepting money from an accused sexual predator and funneling money to an alleged child molester," the press release stated, likely referring to the women who have accused Trump of sexual misconduct, the RNC and GOP accepting monetary donations from accused sexual predator Steve Wynn and the organizations support of accused sexual predator and Alabama Senate candidate Roy Moore.
The issue sprouts from a series of tweets President Trump sent in July, in which he attempted to ban transgender personnel from the military.
"After consultation with my Generals and military experts, please be advised that the United States Government will not accept or allow Transgender individuals to serve in any capacity in the U.S. Military," Trump tweeted. "Our military must be focused on decisive and overwhelming victory and cannot be burdened with the tremendous medical costs and disruption that transgender in the military would entail. Thank you."
In August, he signed a presidential memo that followed through on his tweets: it prohibited transgender people from enlisting in the military, and stopped all funds going toward paying for gender transition-related surgery. Since then, three federal courts have ruled against him. Currently, transgender recruits can continue signing up for the military.