Republicans Vow to Stop Doing Business with Twitter Over 'Anti-Conservative Bias'—For Now
Republicans are vowing not to spend another dime on Twitter ads until the suspension of Senate Majority Leader Mitch McConnell's re-election account is lifted, which was put in place for a tweet that the social media platform has said violates its terms and conditions.
The Republican National Committee (RNC) announced Thursday that neither of its campaign arms that work to get Republicans in the House and Senate elected and remain in office — the National Republican Senatorial Committee (NRSC) and the National Republican Congressional Committee (NRCC) — nor Trump's re-election campaign will spend further ad money on Twitter over alleged "anti-conservative bias" against the Senate's top Republican until the suspension ends.
"The @GOP and @TeamTrump stand with the @Team_Mitch and the @NRSC," RNC Chief of Staff Richard Walters wrote in a tweet. "Any future ad $ either organization was planning to spend with @Twitter has been halted until they address this disgusting bias."
Parker Hamilton Poling, the NRCC's executive director, wrote a similar statement, saying they've halted all Twitter spending "until they correct their inexcusable targeting of @Team_Mitch. We will stand firmly with our friends against anti-conservative bias."
The GOP organizations' refusal to spend further advertising money with the social media giant only intensifies the party's battle with Twitter over Republicans' claims that it seeks to stifle conservative voices. The move also comes as the @Team_Mitch Twitter account, managed by staff of McConnell's reelection campaign, remained suspended as of Thursday afternoon for allegedly violating Twitter's "violent threats policy, specifically threats involving physical safety," a Twitter spokesperson told Newsweek.
The spokesperson said the suspension would be lifted once the tweet in question is deleted. However, based on Republicans and the McConnell camp digging in their heels, such a step is unlikely to be taken in the near future.
Requests for comment to the NRSC, NRCC and McConnell's office went unanswered.
The tweet in which led to @Team_Mitch's suspension was in response to protesters who appeared outside McConnell's Kentucky home Monday night advocating for gun control in the wake of two mass shootings. They could be heard in a Twitter video shouting things like "just stab the motherf---er in the heart" and reportedly had signs that read, "Massacre Mitch."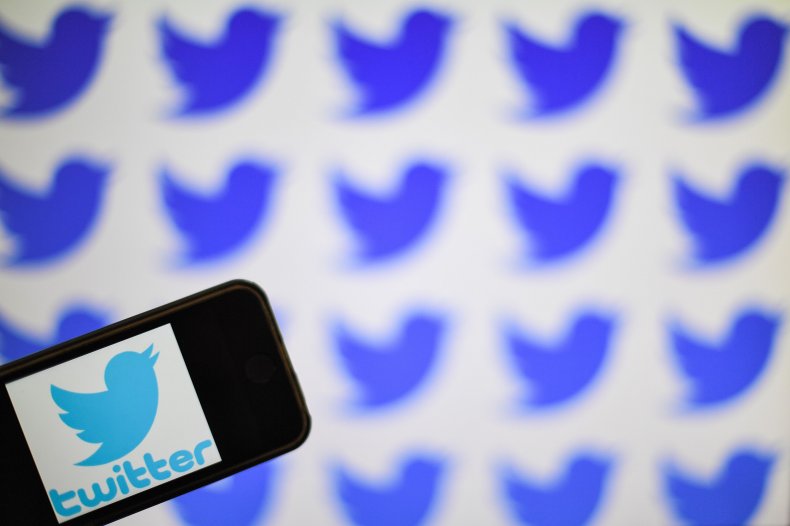 "Last night, an angry left-wing mob of Amy McGrath supporters stormed Senator McConnell's Louisville home screaming obscenities and hoping someone would 'just stab the motherf--ker in the heart,'" @Team_Mitch tweeted, along with a video of protesters.
McGrath is the Democrat running to unseat McConnell and whose campaign said they neither had any role in the protests nor condoned them.
Twitter states that sharing content containing violent threats and the "glorification of violence" are prohibited, regardless of the context. Users temporarily locked out of their accounts for breaking such rules is something the company says has nothing to do with political ideology.
Republicans and Trump have long alleged that Twitter is biased against conservatives and disproportionately suspends the accounts of conservatives versus liberals. They've also claimed the social media platform participates in shadow banning, the act of suppressing a user's tweets from being visible to others.
There has not been concrete evidence to corroborate the shadow banning or anti-conservative bias claims, but Republicans point to instances, like the @Team_Mitch tweet, as proof that more conservative voices on the platform are more strictly scrutinized and not held to the same standards as more left-leaning accounts. They also lambasted Twitter for allowing "#MassacreMitch" to trend on the platform.
Democrats and others have said that Trump's racially-charged or insult-laced tweets would be against Twitter's policies and his account would be suspended, if posted by anyone else.
In June, Twitter said it would begin to flag tweets from lawmakers and government officials — including the president — that it deems abusive and violates its bullying rules.