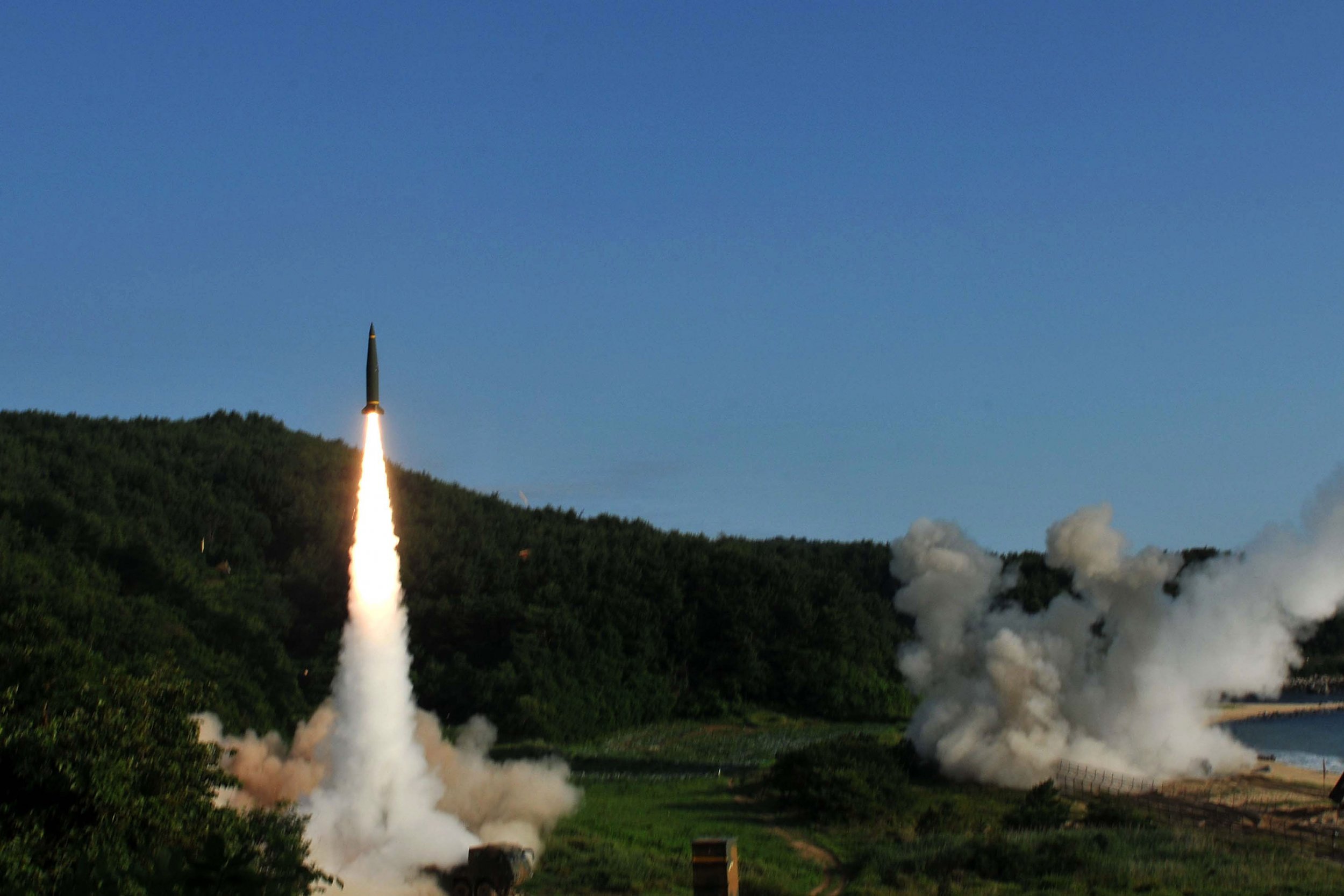 An increasingly hostile relationship between the U.S. and North Korea has Americans considering a preemptive strike on the country—and many Republicans are all for it. About 46 percent of Republicans support a preemptive strike on North Korea today—compare that with just 42 percent of Republicans who say they don't support it, according to a new Quinnipiac University poll.
When members of both major parties are surveyed, that question changes a lot. Only 16 percent of Democrats favor the idea of the U.S. making a preemptive strike on North Korea, while a whopping 77 percent of Democrats oppose it.
Part of that could be the complete lack of confidence the U.S. has in President Donald Trump's ability to negotiate with North Korean leader Kim Jong Un. A majority of American voters -- by almost 20 percent -- say they don't have any confidence in Trump to handle the current situation.
Voters have way more confidence, however, in the rest of the government in dealing with North Korea. Over 60 percent said they do have confidence in "top national security and diplomatic officials" to handle the situation, the poll found.
Even though Republicans favor acting now with a preemptive strike against North Korea, a small plurality want the U.S. to at least attempt to negotiate -- about 50 percent compared with 46 percent against. Among both parties, that's pretty consistent. Of all voters, 65 percent say the U.S. should negotiate with North Korea diplomatically, while 29 percent say it's a waste of time.
"Voters don't have confidence in President Donald Trump to handle North Korea, but they're hoping other members of the Trump team will step up," Tim Malloy, assistant director of the Quinnipiac University Poll, said in a statement.
The poll surveyed 1,482 voters nationwide from October 5 through 10. The poll has a margin of error of +/- 3 percentage points.
In its latest remarks, North Korea threatened the U.S. Wednesday over Trump's statements toward North Korea last month during his address at the United Nations
"With his bellicose and insane statement at the United Nations, Trump, you can say, has lit the wick of a war against us. We need to settle the final score, only with a hail of fire, not words," North Korean Foreign Minister Ri Yong Ho said.