Republicans 'Will Do The Right Thing' With Trump, Rachel Maddow Tells Stephen Colbert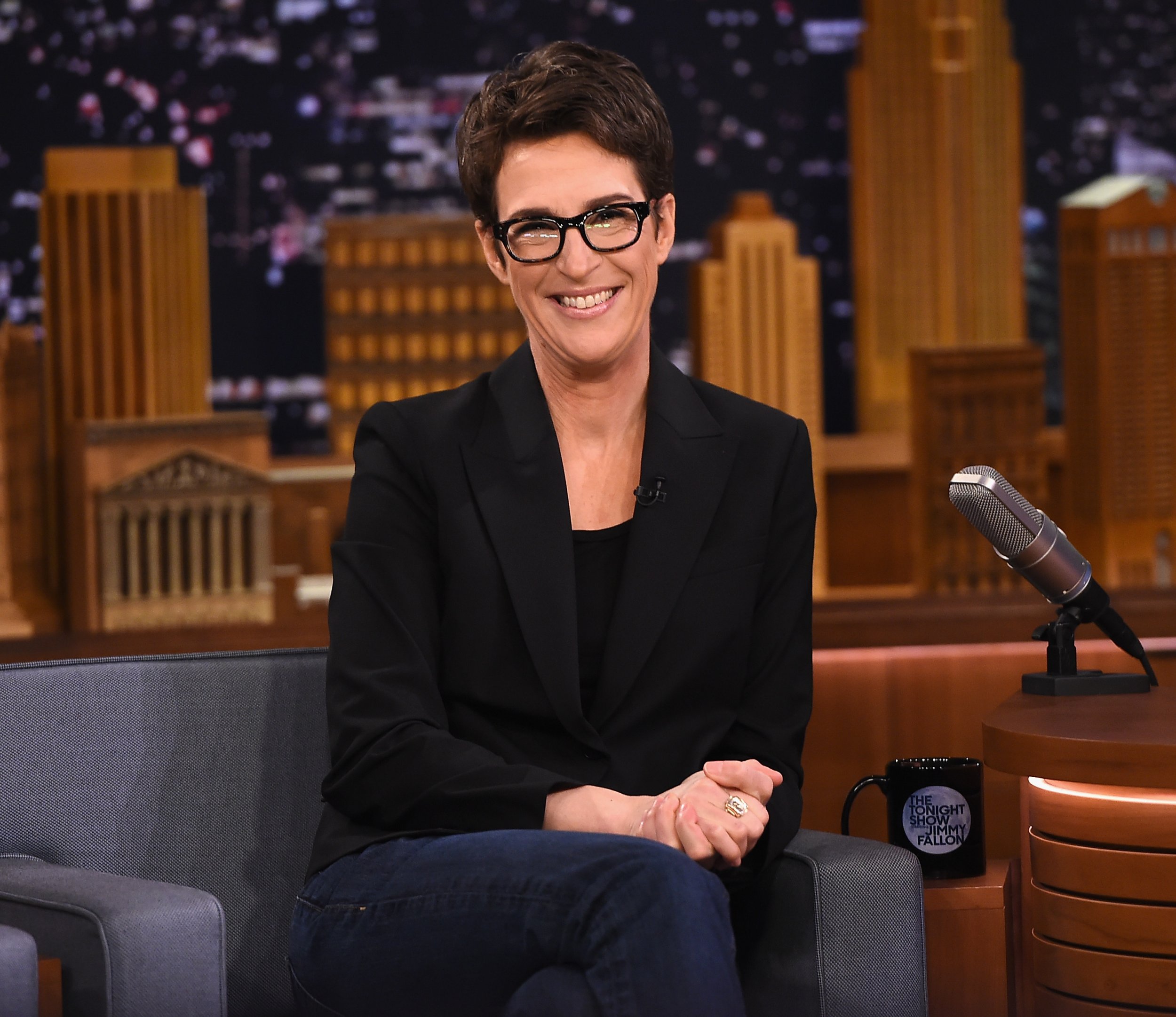 MSNBC's Rachel Maddow has faith that the political system isn't entirely shattered, and that if the situation arose, Republicans would participate in impeaching President Donald Trump.
The liberal commentator appeared on The Late Show with Stephen Colbert Monday night, during which Colbert pressed her on the idea that the GOP might help remove a Republican president. The late night host talked about recent news that the president reportedly pushed for the FBI to end investigations into his presidential campaign's ties to Russia, the country that intelligence agencies determined interfered in the 2016 election in an effort to get Trump elected instead of Democratic nominee Hillary Clinton. Trump also fired former FBI Director James Comey and admitted that he was thinking of the Russia probe as he did it.
"He can't go on trial for obstruction of justice but he could be put on an impeachment trial by the House and the Senate," Colbert said to Maddow. "But do you think there is any chance that would happen if the Democrats do not get back the House and the Senate?"
"I try to not see it in partisan terms," Maddow answered. "Because I can't—if it's proven that the Department of Justice inspector general or the FBI itself determines that the FBI director was fired and other actions were taken to impede that investigation into the president and his campaign because he wanted that investigation to be knocked off course—it is hard for me to believe that Republicans would not rise above their party in that instance."
Colbert doubted that assertion, saying "that would be nice," to audience laughter.
"My worry is that Donald Trump will just degrade everyone's standards and morals as we pick sides," Cobert said.
"We're going to have to decide if we're that country or not and I think we're not," Maddow answered, to cheers from the audience. "I think that people, when confronted with real issues of national interest, that people will do the right thing."
A Trump impeachment remains unlikely, but CNN reported last week that White House lawyers were researching impeachment procedures just in case. Democrats have already begun talking about it. Representative Al Green (D-Texas) last week called for his colleagues to begin impeachment proceedings against Trump.