Republicans Winning Senate Is 'Huge Victory' for Donald Trump, Sarah Huckabee Sanders Says
As results continued to pour in for the 2018 midterm elections on Tuesday, it's now settled that Republicans have held control of the Senate, according to multiple projections.
The White House quickly touted the result as a major victory for President Donald Trump and his agenda.
"Look, I think a huge victory for the president tonight with the announcement of the Senate looking like it's definitely going to stay with Republicans—and pick up a couple of seats," White House Press Secretary Sarah Huckabee Sanders told NBC News in a televised interview. "The president spent the last week campaigning heavily for Senate candidates and we're seeing the payoff."
While the GOP did hold control of the Senate, projections indicated that it seemed increasingly likely that Democrats would take control of the House of Representatives on Tuesday. FiveThirtyEight's live projection, for instance, gave Democrats a 100 percent chance of taking the house by about 11 p.m. ET.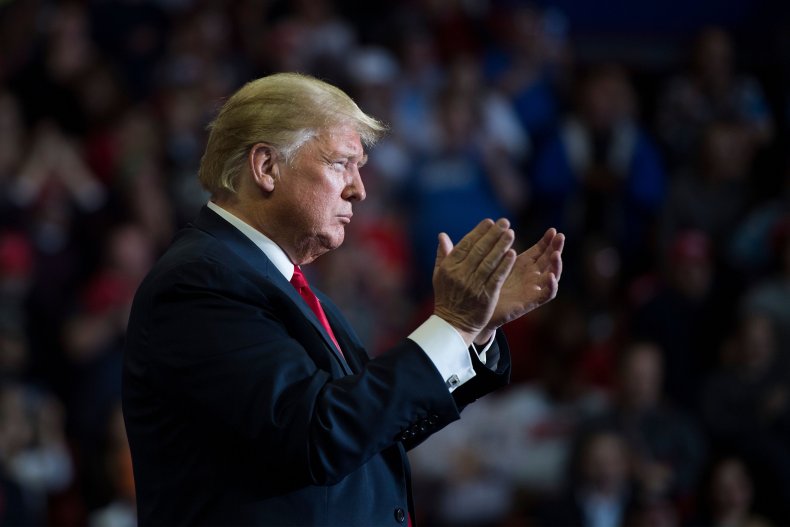 Trump himself had not yet responded to the election results via Twitter, although that will almost assuredly change.
Sanders continued to pump up Trump's influence on Twitter. She quote-tweeted a number of posts calling out Republican wins and rattled off stats about how Trump had supported the candidates with rallies, tweets or robo-calls.
This is a developing story and will be updated as more information becomes available.