Republicans Praise Ivanka Trump After Meeting on Paid Family Leave and a Child Care Tax Credit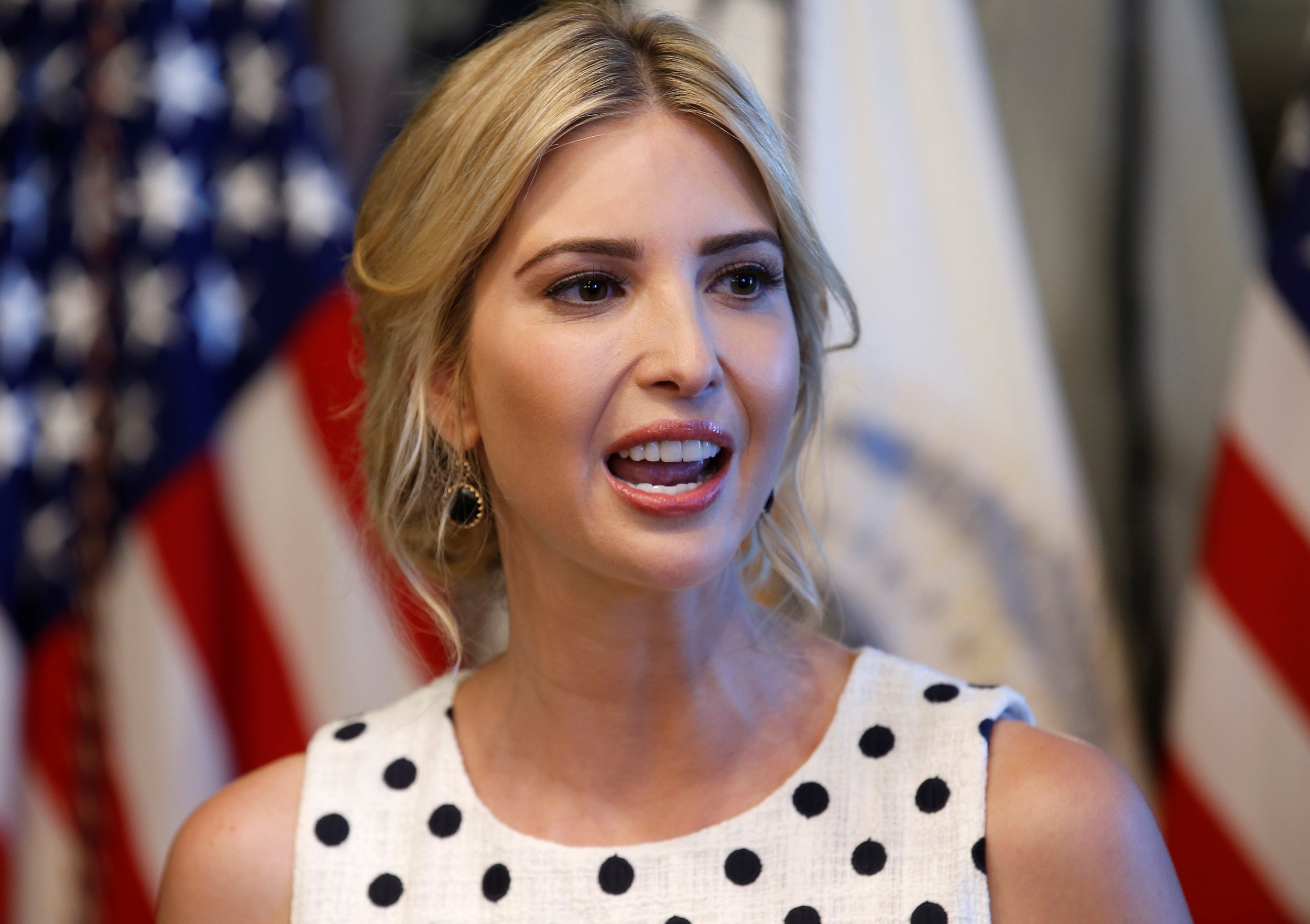 Republicans praised Ivanka Trump on Tuesday after a discussion between the first daughter and GOP senators on paid family leave and a child care tax credit.
Trump, who took an official role at the White House at the end of March, has made paid family leave a focus of her new position, and appeared pleased with how the meeting went. "Just left a productive meeting on the Hill to discuss issues affecting American working families, including childcare & paid family leave!" she wrote on Twitter.
Her push for paid family leave has been adopted by her father, Donald Trump, who mentioned the issue in his joint address to Congress in February, in what appeared to show the influence the first daughter has over president's policy views.
Related: Ivanka, Kushner may head to China later this year
"It's so important to have Ivanka Trump use her platform to shine a light on the challenges working families face," said Nebraska Senator Deb Fischer, who attended the Tuesday meeting. "I look forward to continuing to work with her on a way forward with policy solutions that can make a difference."
Also in attendance: Florida Senator Marco Rubio, who has also championed paid family leave. "‪@IvankaTrump‪," he tweeted. "Thank you for a great meeting to share ideas about how we best can do #taxreform to benefit American working families.‬"
After the meeting, Twitter users lambasted Rubio for a photograph showing what appears to be an awkward hug between him and Ivanka Trump. One social media user compared Rubio to a robot.
Rubio embraced the jabs, joking with Ivanka Trump about their failed embrace: "Just left Intel comm & informed meeting 2day with ‪@IvankaTrump blowing up twitter over alleged failed hug! Investigating. Will respond soon."
The first daughter responded in kind, writing: "Anonymous sources say @marcorubio planned the alleged failed hug. I have no comment (but I would have hugged him anyway!)"