Republicans Won't Comment on Their Anti-Semitic Conspiracy Theories After Week of Violence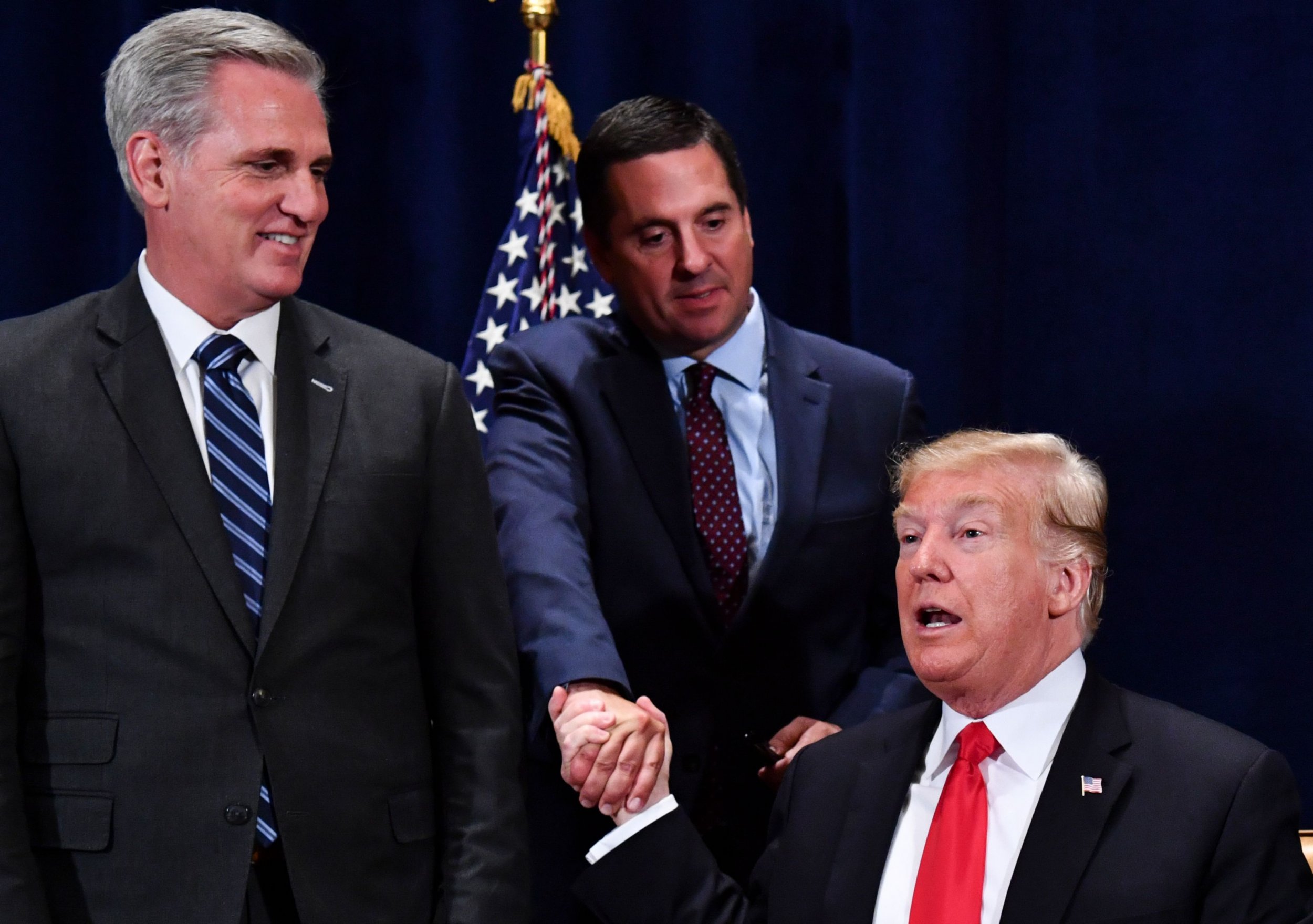 Republicans are refusing to comment on their promotion of anti-Semitic conspiracy theories after 11 people were killed in a Pittsburgh synagogue attack and an explosive device was sent to liberal billionaire and philanthropist George Soros, BuzzFeed News reported.
Both the suspect accused of conducting the massacre in Pittsburgh's Tree of Life Synagogue and the man accused of sending at least 13 potential explosive devices to prominent left-leaning figures trafficked in conspiracy theories that saw Soros' hand behind left-wing social movements and political sentiments.
The anti-Semitic theories blaming Soros are frequently discussed and promoted on right-wing conspiracy sites. But high-profile Republican politicians also legitimized the claims and repeated the idea that any opposition to them must be a lavishly funded secret scheme.
Republicans have condemned the violence and attempted attacks that have occurred in the past week.
But when contacted by BuzzFeed News about prior conspiratorial statements, they avoided discussing their promotion of theories about Soros.
President Donald Trump has claimed, without evidence, that Soros paid the protesters opposing the nomination of Supreme Court Justice Brett Kavanaugh.
Similarly, Senate Judiciary Chair Chuck Grassley said he believed Soros was paying protesters who opposed Kavanaugh. "I tend to believe it," he said. "I believe it fits into his attack mode that he has and how he uses his billions and billions of resources."
The day after the explosive device was found in Soros' mailbox, House Majority Leader Kevin McCarthy tweeted about the attempted victim.
"We cannot allow Soros, Steyer and Bloomberg to BUY this election!" he wrote on Tuesday.
Earlier this month, Florida Representative Matt Gaetz claimed that Soros was funding the latest in a series of far-right talking points -- a group of migrants walking towards the U.S. that the President and others have called a 'caravan'.
"Footage in Honduras giving cash 2 women & children 2 join the caravan & storm the US border @ election time. Soros? US-backed NGOs? Time to investigate the source!" he wrote on Twitter.
Majority Whip Steve Scalise, Rudy Giuliani, Texas Representative Louie Gohmert and Iowa Representative Steve King have also offered conspiratorial statements about Soros, according to BuzzFeed News.
Arizona Representative Paul Gosar questioned whether Soros has funded the 2017 white nationalist rally in Charlottesville, Virginia.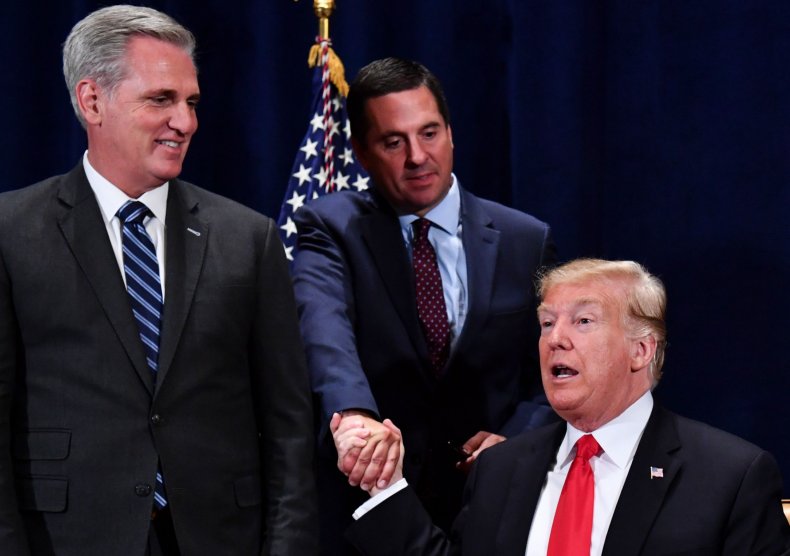 When contacted by the outlet, Grassley's spokesperson pointed to the senator's condemnation of intolerance and bigotry after the attack.
McCarthy's spokesperson said "McCarthy has and will always condemn in the strongest possible way violence or any acts of attempted violence. The video simply points out the enormous financial contributions a select few have made in this year's midterm campaigns. Any suggestion that content condones or incites violence is wrong."
The offices of Scalise, Gaetz, Gosar and Gohmert did not offer comment to BuzzFeed News.
NBC reporter Ben Collins implicated right-wing media in the promotion of conspiratorial ideology that fuels violence earlier this week.
"There will be a rush to pin these mailbombs on extremist talking points from fringe websites like 4chan and Qanon-adjacent communities on Reddit and Facebook, but Soros, Obama and the Clintons have been viewed as the root of all evil on talk radio and Fox News for over a decade," he tweeted on Wednesday. "Extremist talking points may get workshopped on fringe sites, but they're platformed on and reach the most dupes on Fox News. Never forget that Sean Hannity was literally tying Hillary Clinton to actual Satanism three days before the 2016 election."