Old 'Green Book' Guides for African American Travelers Get Republished in the Age of Trump
Just a few weeks after Donald Trump was elected president, a book titled The Negro Motorist Green-Book: 1940 Facsimile Edition went on sale on Amazon. It was a reproduction of a volume from the historically important, yet mostly discarded, guide book series that helped black travelers move around the country safely—and it had become available again thanks to an unlikely publisher.
Nat Gertler, the owner and sole employee of California-based About Comics, might not be the most obvious man for the job of searching out and republishing old editions of the Green Books. He's not a person of color, he made sure to note soon after getting on the phone with Newsweek the week before Christmas. "I come from a Jewish background," he said. "I'm a very pale person." But he was intrigued when he learned about the guides from the podcast 99% Invisible and articles published in recent years by The New York Times and other publications. (Alexander Nazaryan's feature for Newsweek, "How the 'Green Book' Saved Black Lives on the Road," came a few months after Gertler began republishing editions of the Green Book.)
"I should buy one of those," he thought. But then he discovered you can't—not unless you're prepared to shell out thousands of dollars. (A 1941 edition sold at auction in 2015 for $22,500.) "Very few remain," he explained, since people "chucked 'em out after the end of the year and got a new one."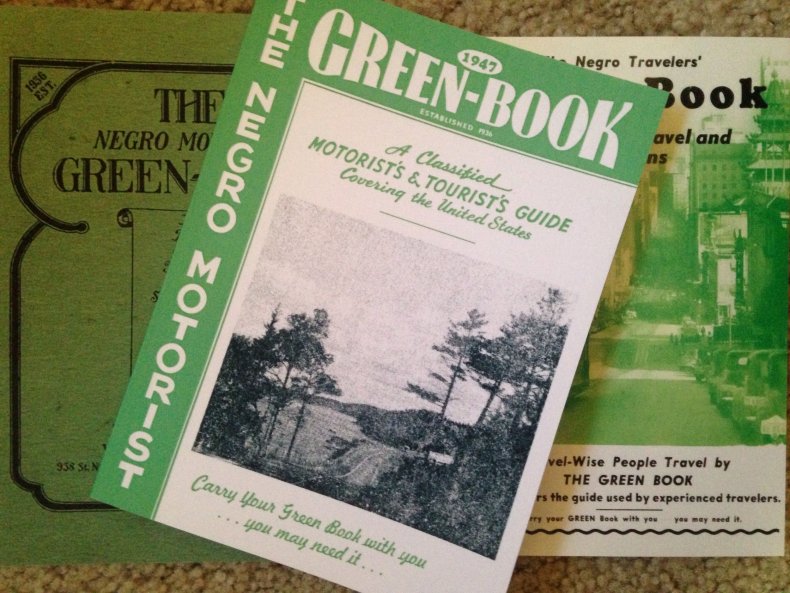 The books were originally published by Victor Hugo Green beginning in 1936 as practical guides to help black travelers find hotels, restaurants and other businesses where they would be welcome and safe. He used similar publications for Jewish travelers as a model for his endeavor. Green, who lived in Manhattan and worked as a mailman across the river in Hackensack, New Jersey, focused the first edition on establishments in and around New York. He later enlisted his fellow postal workers to help research other parts of the country. After Green died in 1960, his wife continued publishing the guides until two years after the Civil Rights Act of 1964 put an end to legal segregation in public places.
Fifty years later—with racial tensions once again running high—Gertler began republishing the guides. He found digitized versions from the New York Public Library and cleaned them up (filling in missing letters and pieces on the scans of old editions) so they could be reproduced and sold on Amazon as well as at institutions such as the National Museum of African American History and Culture and the Brown v. Board of Education National Historic Site.
About Comics—whose website features the tagline, "Publishing things that ought to be published"—began reissuing the books with the 1940 edition in November 2016. The 1954, 1963-64 and, most recently, the 1947 guide have followed. More than 10,000 copies have sold since Gertler began republishing them. At least one more Green Book is in the works, and he's considering the possibility of republishing similar guides made for Jewish travelers.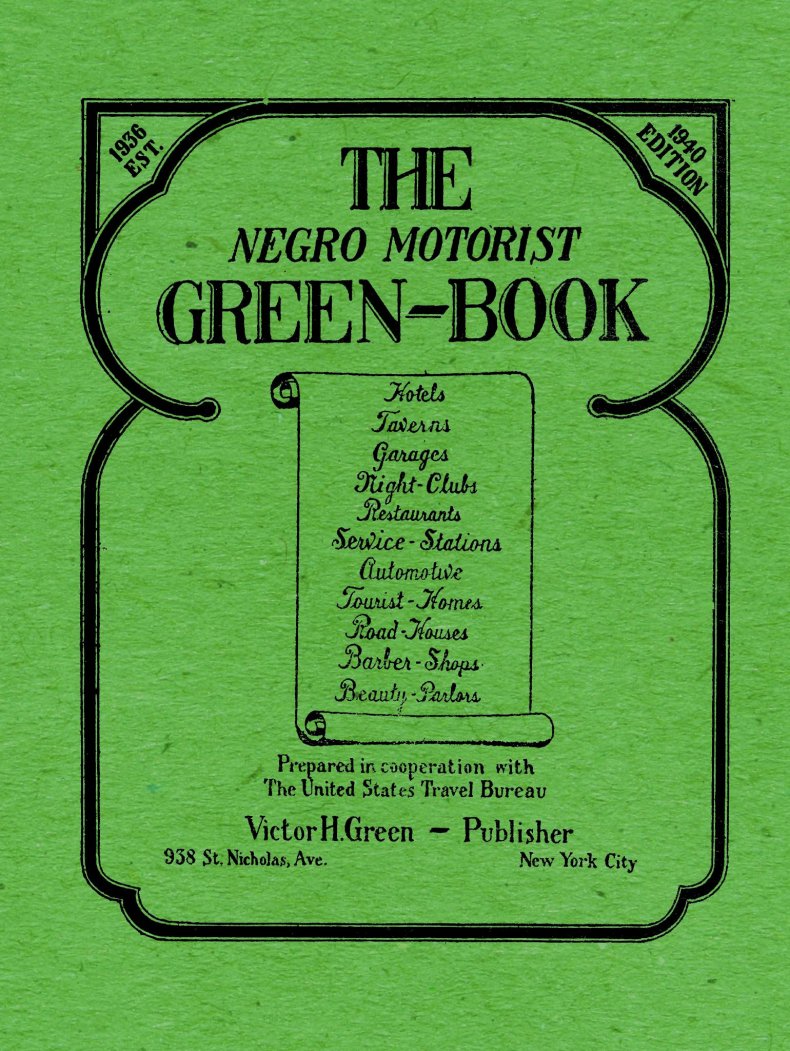 "This is a way of looking in on this period, to understand what it was like for the people living in that moment," Gertler said.
There's also a more personal reason that propelled Gertler to take on the project. His stepmother, Pocahontas Gertler, is half black and half Cherokee. He remembers her stories about what it was like to grow up in the Deep South, such as traveling with her school track team and being the only girl who couldn't stay at a hotel in town. Gertler helped her publish her memoir, While I Run This Race.
The Green Books were practical but also hopeful. "There will be a day sometime in the near future when this guide will not have to be published," the 1948 edition concluded its introduction. "That is when we as a race will have equal opportunities and privileges in the United States. It will be a great day for us to suspend this publication for then we can go wherever we please, and without embarrassment."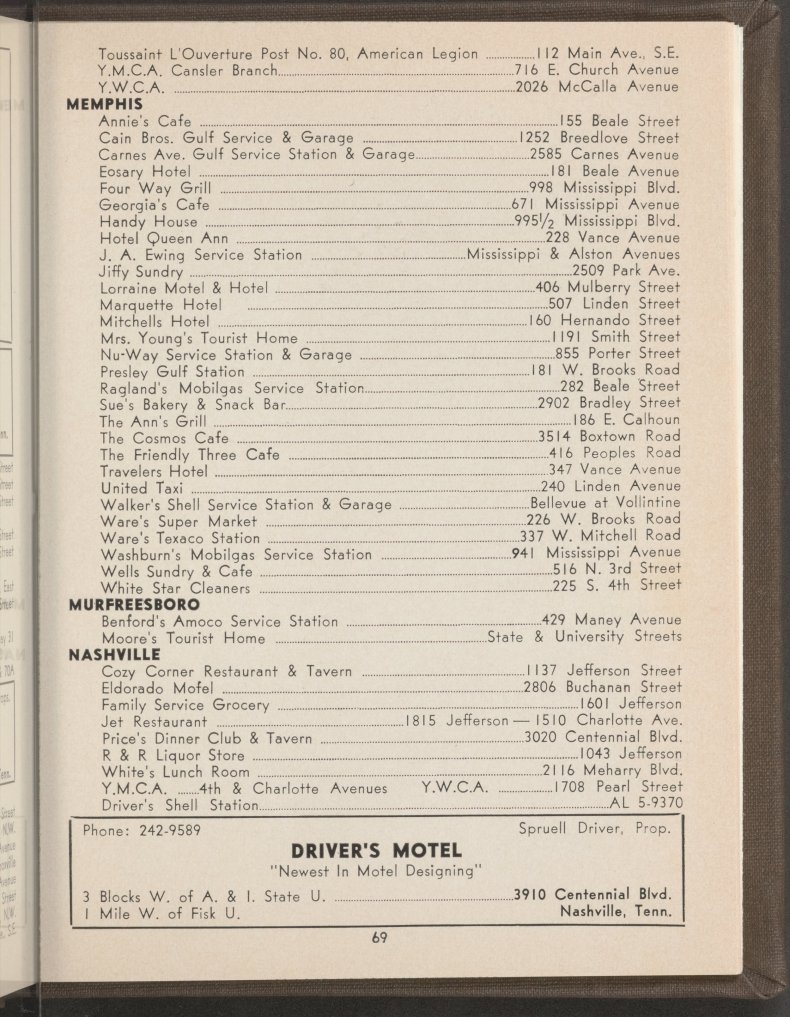 While the kind of legal discrimination that defined the country in the 1930s, '40s, '50s and early '60s was abolished, American society continues to deal with deeply-entrenched prejudice and inequality. Gertler believes that accounts for at least part of the fascination with the Green Book series in recent years.
Gertler emphasized that such interest dates back to before Trump prevailed on Election Day. But the 45th president—and his constant tweets and statements riddled with racial invective—might very well be heightening the need to look back at historical artifacts such as the Green Book guides.
"There's been a lot of progress, but the world is not perfect," he said. "There's a lot of fear that we are sliding back, that the worst times may come again. People want to understand what it looks like and recognize it."
Some have told him, Gertler added, that "what we really need is one for 2018 rather than one for 1947."