Researchers Seek Volunteers in Study of Ivermectin as Possible COVID Treatment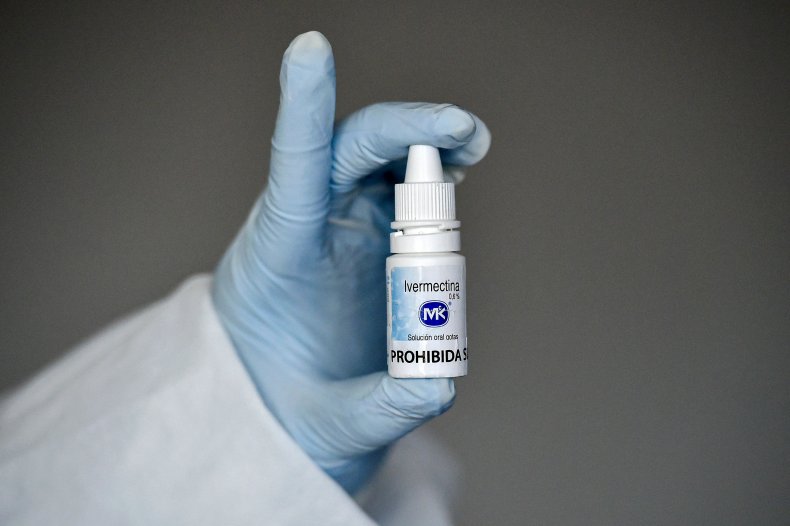 Vanderbilt and Duke University researchers are continuing to recruit participants in a study testing Ivermectin and two other drugs as possible treatments for COVID-19.
Ivermectin, long approved as an anti-parasite medicine for people and animals, has been heavily touted by some as an effective coronavirus treatment despite existing research not supporting the claim. As part of an effort to get more high-quality data on the drug's potential for COVID-19, Vanderbilt and Duke researchers are running the ongoing ACTIV-6 study, the sixth study by the National Institutes of Health-funded program Accelerating COVID-19 Therapeutic Interventions and Vaccines (ACTIV).
The study began in April and added Ivermectin as a repurposed candidate drug in August. Researchers are continuing to seek up to 15,000 participants with mild to moderate COVID-19 to take part in ACTIV-6, with recruitment messages frequently being posted to social media. The study is being conducted remotely, with anyone in the U.S. who is over 30, has tested positive for COVID-19 in the past 10 days and has experienced at least two symptoms of the illness being eligible to take part.
In addition to Ivermectin, the study is also testing fluticasone—more commonly known as the brand-name nasal spray Flonase—and fluvoxamine, an antidepressant sold under the brand name Luvox. Participants are sent one of the three drugs by mail and asked to respond to a series of questionnaires over the course of 90 days. Although study personnel communicate with participants over the phone at several points, no clinical visits are required. Researchers are asking interested volunteers to fill out a screening form on the ACTIV-6 website or call 833-385-1880.
While both fluvoxamine and fluticasone are both commonly prescribed drugs, Ivermectin has been rarely used by humans in the U.S. due to a general lack of relevant parasitic infections. The drug has recently been used off-label in the U.S. as a COVID-19 treatment despite doctors warning against using it as such, outside of research.
The Food and Drug Administration has stressed that Ivermectin is not approved for COVID-19 treatment in humans or animals, while noting that existing data has not shown it is effective and cautioning that humans using doses intended for veterinary medicine could be particularly dangerous. However, the drug is commonly prescribed in some other areas of the world.
"Ivermectin is frequently prescribed in many European and Asian countries both for parasitic infections as well as the treatment for COVID-19," Dr. Parul Goyal, Vanderbilt assistant professor of medicine, told WTVF. "However, currently in the U.S., it is not prescribed."
Although research is ongoing, the data so far has not shown Ivermectin to be an effective treatment for COVID-19. Some studies have suggested that the drug may have potential, while many others have shown that there is no benefit or have been inconclusive. A number of the studies with positive outcomes have later been criticized by experts for poor design and exposed as flawed due to other errors.
One recent analysis of positive studies suggested that favorable outcomes might be limited to areas of the world that also have significant levels of the parasitic infections that the drug is proven to effectively treat. Data presented last week at a meeting of the American Society of Tropical Medicine and Hygiene found that Ivermectin can eliminate transmission of the parasitic infection river blindness and reduce transmission of West Nile virus, diseases that do not have a foothold in the U.S.