'Reservation Dogs': The True Stories That Inspired Taika Waititi's Hulu Comedy
Taika Waititi and Sterlin Harjo have revealed they used their own lives as inspiration for the new Hulu comedy series Reservation Dogs.
Reservation Dogs follows the lives of four Indigenous teenagers in Oklahoma and their dream to leave their rural town and travel to California.
The teens, Bear Smallhill (D'Pharaoh Woon-A-Tai), Elora Danan (Devery Jacobs), Willie Jack (Paulina Alexis), and Cheese (Lane Factor), decide to raise the funds for their escape west by committing crime, as well as fighting it.
The filmmakers, who co-created the program, said during a Television Critics Association press tour panel on August 4 that they bonded over their experiences as Indigenous people, and used it to help shape their show.
Waititi is a Native Māori from New Zealand, while Harjo is a Seminole and Muscogee Native American who grew up in Oklahoma.
Reflecting on how they connected the Thor: Ragnarok director said: "Sterlin and I have known each other for many years. When we first met, we connected through sharing stories from when we were growing up.
"We know a lot of people from Indigenous communities... and all of those people share the same experiences."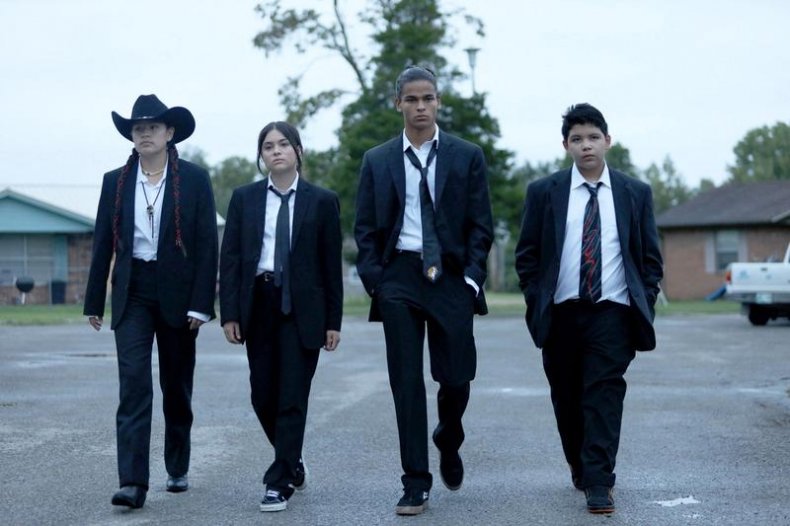 Waititi added: "All of the stories we shared from when we were growing up, they seemed exactly the same.
"We had similar uncles in our communities, aunties and family members and we both grew up with pop culture mixed with our own culture."
The two directors also revealed it was their desire to tell stories about Indigenous people through comedy, as well as subverting stereotypes, that led to the creation of the show.
Harjo explained: "One of the similarities in all of those Indigenous communities is humor. All of the stories [Taika and I] would tell were funny.
"They were never sad and depressing, which are the only stories that ever get told about Native people.
"So, when we were doing the show, it, from the beginning, was going to be a comedy."
Harjo added: "I think our Indigenous communities—how we've survived is through laughter. There's a lot of bad s**t that happened to us at the hands of the U.S. Government and other governments but we survived partially because of our humor.
"All the stories we would tell were funny, they were never sad and depressing, which are the only stories that ever get told about Native people."
Waititi went on: "All they want to do is see us riding whales, talking to the trees, playing flutes on mountaintops and talking to ghosts and learning something from our grandmother. To subvert expectations is such a powerful thing."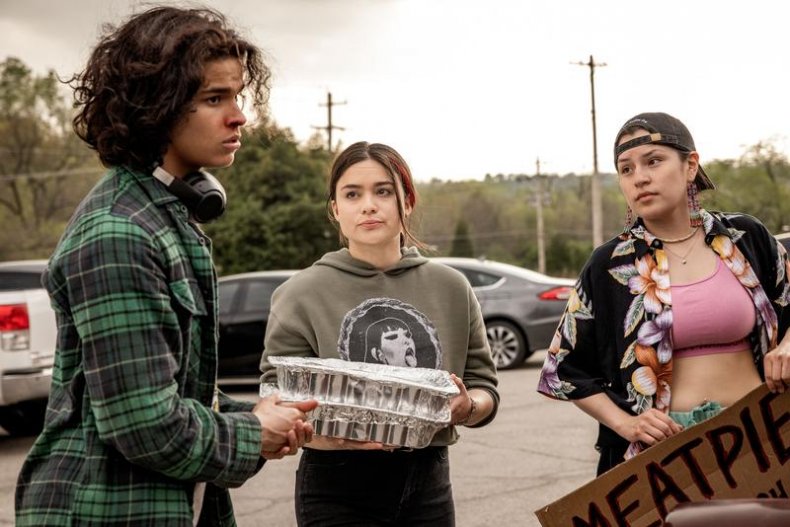 Every writer, director, and series regular on Reservation Dogs are Indigenous, making the show the first of its kind to have such representation.
As well as co-creating the show, Waititi and Harjo wrote the first episode, with the latter also acting as director.
Sydney Freeland and Blackhorse Lowe directed the other four episodes of the show, with Harjo writing three and Bobby Wilson and Tommy Pico writing the other.
Reservation Dogs airs on FX, with a double-billed premiere on Monday, August 9, before then being released weekly. The episodes will also be available the next day on FX on Hulu in the U.S. and released internationally via Disney+'s Star.