Before she hit puberty, my mom participated in the Afghan tradition known as bacha posh. This is when young girls cut their hair short and dress as boys so they can enjoy the same freedoms given to their brothers, cousins, uncles and fathers. Her father, who loved her dearly, passed her as his son between the ages of 4 and 12 so he could take her out in society. She learned to shoot a rifle, engaged in horseback riding and accompanied her father during his hunting expeditions and travels.
But everything changed when she developed breasts and got her period. She couldn't go outside unless she was covered head-to-toe in a burka and accompanied by a man. She had a burning desire to learn but was forbidden to attend school or read and write. Her father kept a locked chest containing reading material and treats like dried nuts and fruit. When he arrived home from work, he'd hand her the keys to fetch him these snacks and she'd nervously smuggle out a book or magazine. At night, she'd hide in the living room after everyone was asleep to practice her reading by lantern light. If caught, she'd be beaten.
I thought about my mom last fall when the Taliban retook Kabul and roughly 83,000 Afghans fled the country. I'm heartened to see Americans rolling up their sleeves to help these newcomers secure housing and employment. But we're far less prepared to help them acclimate to American culture. That's especially important for Afghan women and their families, because Afghan cultural norms and values can conflict significantly with American ones.
It's a troubling reality that refugee supporters prefer to keep quiet. We don't want any reason to increase anti-Muslim sentiment or xenophobia toward these new arrivals. But as an Afghan woman and refugee who has lived this story, I believe we must confront these cultural differences in the open. Afghan men must be educated about gender equality: what it means and why it's vital to the health and success of the whole family. Without this understanding, too many Afghan women will be isolated, and like myself, forced to live a double life in America.
In the U.S., women are more educated than men. But in Afghanistan, traditional gender norms discourage women and girls from pursuing a formal education. Even before the Taliban retook control of the country, 85 percent of the 3.5 million Afghan children not enrolled in school were girls, according to a Human Rights Watch analysis of Afghan government data. Only 37 percent of adolescent girls and 19 percent of adult women were literate, compared to 66 percent of adolescent boys and 49 percent of adult men.
There are many reasons for this gender-gap, including cost of education, underage marriage and legislation that doesn't protect girls' civil rights. Typically, a family's eldest male decides which children will attend school. The girls who are lucky enough to continue their studies often risk their lives; kidnappings, acid attacks and sexual assault are all too common.
The Afghan women and girls who now call America home no longer face such threats. But familial resistance remains strong. My family fled Kabul in 1981 after the Soviet–Afghan War broke out. We lived as refugees in Pakistan, then resettled in Virginia when I was 13. None of us spoke English. On the weekends, I volunteered at a nearby nursing home; in exchange for my companionship, the residents became my language tutors. By the age of 15, I began a part-time job at Burlington Coat Factory, and later became a cashier at K-Mart. Still, poverty and outsider status sent me into deep depression. At 16, I nearly took my own life. Luckily, my mom intervened and encouraged me to write down my feelings. With that simple act, I developed a deep love of literacy and a desire to succeed.
But my newfound desire presented a problem. My father allowed me to attend school until I turned 18. As an Afghan man, he thought college would encourage me to pursue my own desires rather than protect my family's honor. My father had successfully married off five of my older sisters, and that was his goal for me. He told me, "My daughters leave my home in one of two ways: on a death bed or on a marriage bed."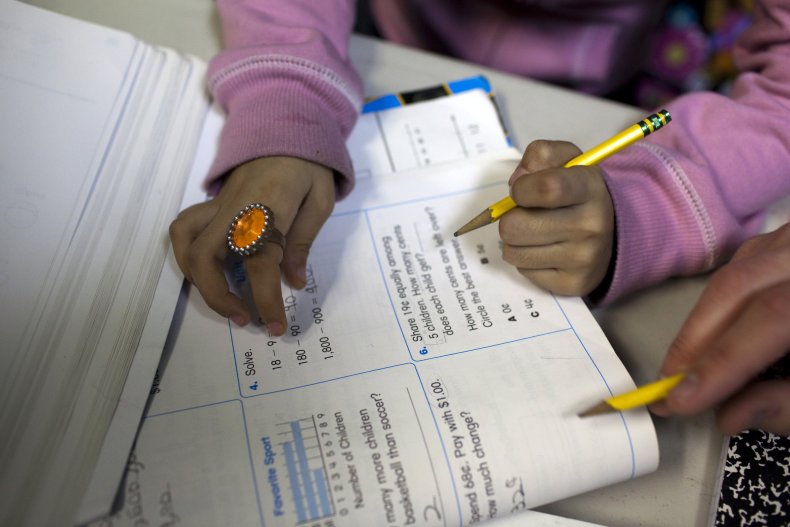 At 19, I took a big risk by secretly enrolling at Northern Virginia Community College. My parents knew I was working, juggling multiple jobs, but didn't know I was attending NOVA. Like my mother, I started sneaking into the kitchen to study after everyone was asleep. It took four years for me to complete my associate degree. When I got accepted to James Madison University, I decided I was done asking for permission. I mustered the courage to approach my father as he laid in silence on his twin-sized bed and announced my decision. He asked me to approach him, then sat up, kissed my forehead and said, "You have my blessings." I promised him that my education would bring honor to our family. Then I ran out of the apartment, screaming with joy.
And I've made good on that promise. Armed with dual bachelor's degrees from JMU and graduate degrees from Virginia Tech and George Mason University, I was able to provide for my parents in their retirement. When family members were diagnosed with cancer, I had the skills to help them research the disease, find the best doctors and navigate the world of medical insurance. I'll never forget the day my father told me, "I'm proud of my intelligent daughter."
Financial and emotional independence also gave me the courage to find personal fulfillment. I met a man who was not Muslim and fell in love. He eventually converted to Islam, but I never would have known him had I followed my father's proscribed path. At our nikah, the Islamic marriage ceremony, my soon-to-be Irish-Catholic stepdaughters wore hijabs and watched their father take his shahadah, an Islamic oath. My parents embracing the moment—and our marriage—was extraordinary. It showed how well my family had managed to integrate into a new society that often seemed frightening to them. It only happened because I fought for an education, which led to my freedom.
The White House is looking to expedite the resettlement process for Afghans currently living on American military bases around the world. This would put thousands of people on the pathway toward permanent residency here. That's a wonderful thing. But for the transition to succeed, we must teach Afghan men about American culture in a relatable way—not simply dismissing conservative Islam as sexist or misogynistic. For this, the messenger matters. That means enlisting former refugees to the case—Afghan fathers and husbands who have already walked this road with their families and have seen firsthand how the women in their lives benefited from education and greater independence. We need mothers and wives to share their own experiences of balancing their newfound freedom with familial responsibility. And we need all these ambassadors to be honest about the challenges of integration. Starting a new life here is not easy, but change doesn't have to mean loss.
I want every new Afghan woman and child in America to know the freedom and liberation that education brings. It does not fundamentally conflict with their culture. Rather, it arms them with the ability to represent and support their families and communities in immeasurable ways. When women succeed, we all do. No reading by lantern light is necessary.
Sophia Aimen Sexton is a professor of English at Northern Virginia Community College Annandale Campus.
The views expressed in this article are the writer's own.