'Resident Evil 2' Remake Release Time: How Long's The Remake Countdown for PS4, Xbox and Steam?
Resident Evil 2, a bloody remake of the 1998 original, is out Friday, January 25 for PS4, Xbox One and Steam. But a date's no good. That's a whole 24 hours, 1440 minutes, 86,400 seconds—what's the release time for the Resident Evil 2 remake? We know it (we think.) At least, for PS4 and Xbox. But we'll give you our best guess for Steam, so stick around if you want to learn how you can start capping zombies as soon as possible.
Resident Evil 2 Release Time PS4 and Xbox One
According to the Gamestop pre-order page, both PS4 and Xbox One versions of the Resident Evil 2 remake will be available for download at 12:00 a.m. CST, which is 1:00 a.m. EST and 10:00 p.m. PST. Yes, it's a bit strange and I'm not sure how much I trust the people who gave me $2 for my copy of Timesplitters 2 anyway.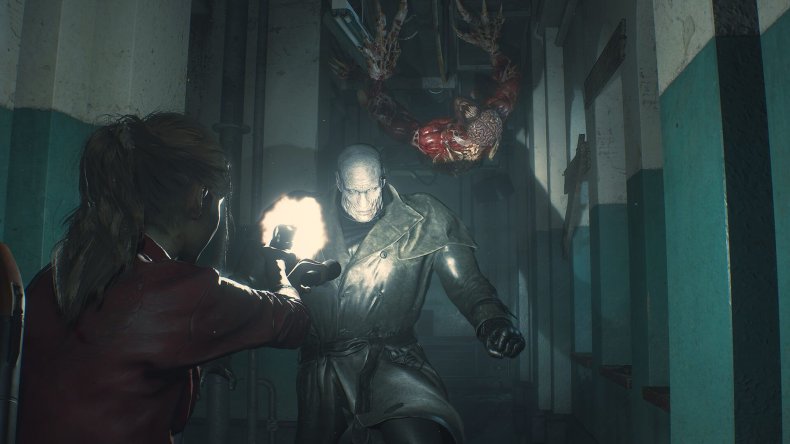 Here's some back-up speculation: it's always possible for Resident Evil 2 to drop at midnight, no matter what your time zone. Or, it could be available to download at 9:00 p.m. PST, midnight EST. We've seen both types of releases before.
But right now the odds probably favor heeding the Gamestop release time. We've reached out to Capcom for an exact PS4 and Xbox One download/release time and will update accordingly.
Resident Evil 2 Release Time Steam
Capcom is typically a little less punctual with the Steam drops, so it's possible PC players will have to wait until early morning on the 25th, hopefully you're not dead by dawn. That's a zombie joke. Kind of. I never really thought of Evil Dead 2 as a zombie movie, but I've heard a lot of other people put it into that category and I'm open-minded enough to let it slide.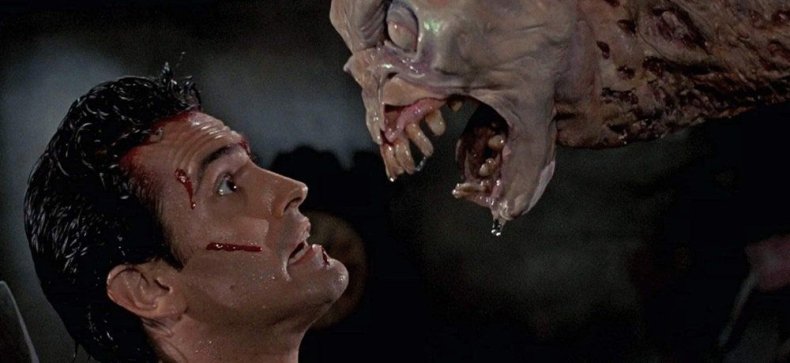 When Monster Hunter World came out for PC, it didn't hit Steam until 9:00 a.m. on the West Coast. Sorry Steamers, us console chads we'll have found a way to kill Tyrant by the time you've started downloading.
However this all pans out, Resident Evil 2 will be in your sweaty, digital mitts less than 24 hours from now, so appreciate this time, before you were scared; before the omnipresent footsteps of the Tyrant —ka-donk, ka-cling, ka-donk, ka-cling—march through your dreams; before the Licker rips at your spine; before Umbrella Corporation destroyed Raccoon City and changed horror games forever.