Residents in 4 States Will Receive Full $400 Unemployment Benefits
Eligible jobless Americans in 35 states will receive expanded unemployment benefits, but only those in four states will receive the full $400 allowed under President Donald Trump's executive memorandum.
Trump's August 8 memorandum gave states the option to participate in the Lost Wages Supplemental Payment Assistance program that was put in place after the CARES Act's $600 in expanded benefits expired. However, for jobless residents to receive $400 in additional benefits, states had to contribute $100.
As of Thursday, the Federal Emergency Management Agency (FEMA) approved grants for 35 states, including West Virginia, Vermont, Kentucky and Montana. All four states committed to making the 25 percent contribution so unemployed residents could get a $400 boost.
"Hands down, period, West Virginia is going to pay it. We do so very willingly," West Virginia Governor Jim Justice said at a briefing on August 10. "I believe that the federal government will eventually reverse their stance on that and that they will pay the full 100 percent in the end. But we've got the money set aside to make it work either way."
In Virginia, officials were looking for ways to provide an additional $100 to residents. FEMA approved the state for the additional $300 on Wednesday, and Newsweek reached out to Governor Ralph Northam for clarification as to whether the state would pay the extra $100.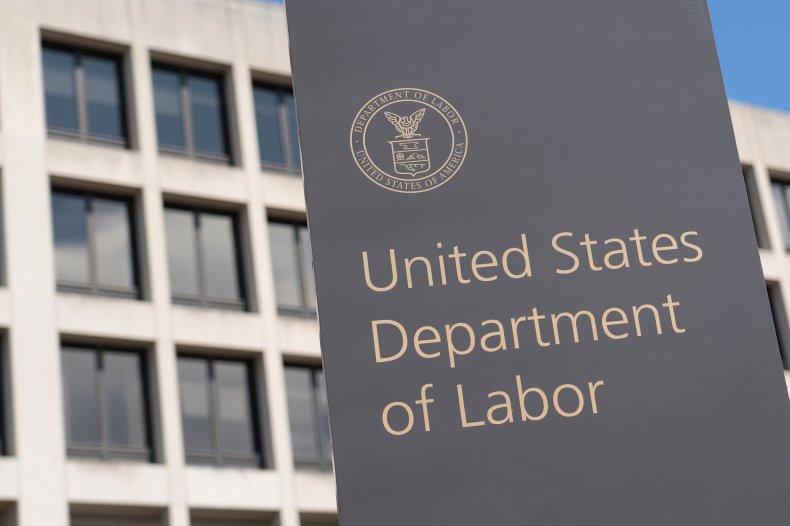 Three weeks after Trump signed the executive order, only five states—Arizona, Louisiana, Missouri, Texas and Tennessee—have started paying out benefits. Arizona, Texas and Louisiana issued payments collectively worth more than $916 million and Tennessee, which was approved on August 22, has had the quickest turnaround time from grant approval to payment.
Under the executive order, states can satisfy the 25 percent contribution if they pay out $100 in regular unemployment benefits. It's been the vastly more popular option among the states that have been approved with 88 percent of states opting to use regular benefits to fulfill the requirement.
To qualify for the $300 boost, a person must receive at least $100 in unemployment benefits, so some states are upping their minimum payment to expand eligibility.
Department of Labor and Training Director Scott Jensen told WPRI on August 24 that Rhode Island will temporarily increase the minimum benefit from about $57 to $100. This makes all unemployed Rhode Islanders eligible for the boost regardless of the benefits they receive, enabling them to "get some help that they need," Jensen said.
While the executive memorandum allows benefits to continue until December, it's contingent on the money being available and some states suspect it could only last a few weeks. White House economic advisor Larry Kudlow told Politico on Thursday the White House is open to including expanded unemployment benefits in another stimulus package, but talks between the White House and Democrats remain at a standstill, making the future of another package uncertain.